#fastandfurious | The Ink Well Fast and Furious Festival - Day Two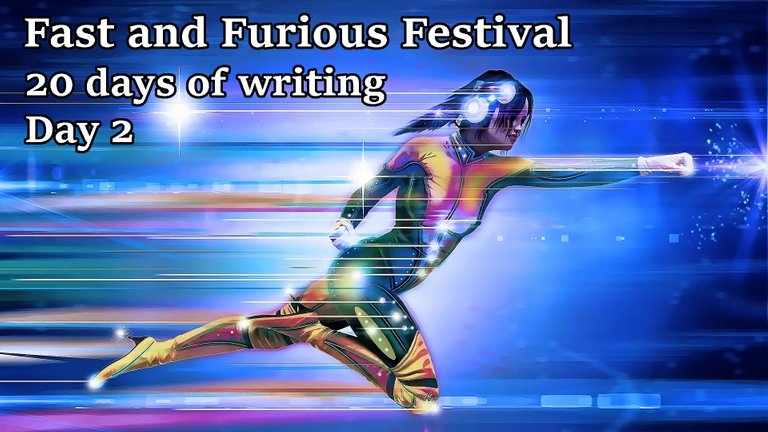 Image by alan9187 from Pixabay
Hello Everyone,
Welcome to Day 2 of The Ink Well's Fast and Furious Festival! Good to have you here - have you signed up on the Launch page yet? Pop over and leave a comment.
Remember to vote for this post and follow @theinkwell.
Twenty days of fast and furious writing, reading, commenting and having fun. Every day for twenty days, there will be a new prompt focusing on a different aspect of writing each day from character development and dialogue to setting and style and everything in between.
You can join the Festival at any time during the twenty days and respond to as many of the prompts as you want (prizes for completing all twenty), and do all your comments in one day each week if you want to - it's up to you!
DEADLINE FOR ALL POSTS AND COMMENTS: 9 FEBRUARY 2021

Day Two Prompt - Setting
CHECK THE LAUNCH POST FOR RULES OF ENTRY
Your "setting" is the place and time of your story. And it's important, even in very short stories, to incorporate some elements that help the reader to feel situated in that place and time.
The setting provides the context for the story's events. The sights, smells, sounds and other details of your story help to make your setting feel real and believable (Writing Tip #33: What is your setting)
You assignment today is to choose as many as you like of the following tasks (one is okay):
Task One
Describe a room (eg kitchen, bedroom, living room) in a character's house in such a way that it tells us about a person's greatest hopes and fears.*
Task Two
Choose a painting by an artist - this can be a favourite of yours or a well-known artist from where you live. Now imagine a living room inspired by that painting, and show the room after a couple have had the worst fight of their relationship.*
Task Three
idea contributed by @sayury who wins 5 Hive!
Choose a famous moment from history and create a new fictitious element: write about the setting. For example, "A romance for Napoleon just three days before the battle of Waterloo."
Task Four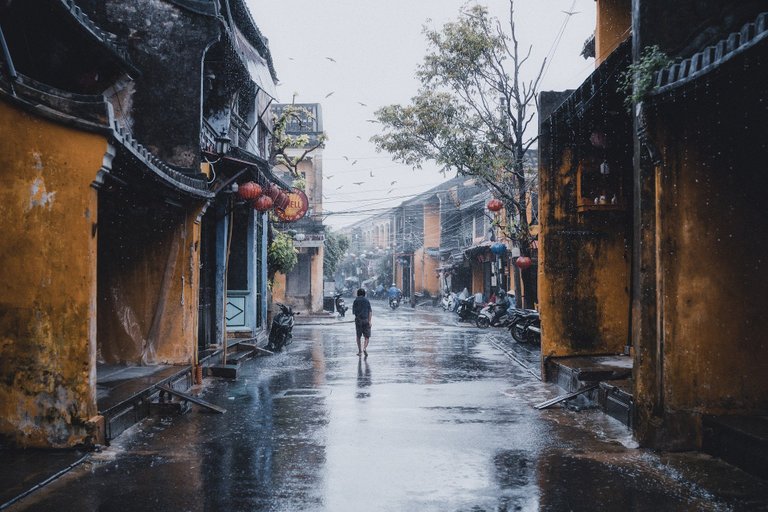 Image by Tri Le from Pixabay
Write notes for a story setting inspired by the image.
Finally
aim for twenty-five minutes writing.
select your tags wisely.
link your post in a comment below.
And then, look for other posts to enjoy and comment on.
Remember - have fun! 😁
* tasks adapted from this post by John Fox

Fast and Furious Festival

We would like to invite lovers of short stories to visit The Ink Well, a Hive community started by @raj808 and run by @shanibeer and @stormlight24 with support from moderators @carolkean, @jayna and @agmoore.
Read The Ink Well Manifesto for Writers, Readers and Investors.
It is now possible to follow The Ink Well curation trail on Hive blockchain with Hive.Vote. Simply navigate to the curation trail section and search for theinkwell and our trail will pop up as an option.
If you wish to delegate to @theinkwell and support creative writing on Hive, you can do this from the wallet section in PeakD.
A big thank you to all our delegators

Click banner to visit the community page

Find us on twitter by clicking the banner above.
---
---