#fastandfurious | The Ink Well Fast and Furious Festival Launch - HBI giveaway for comments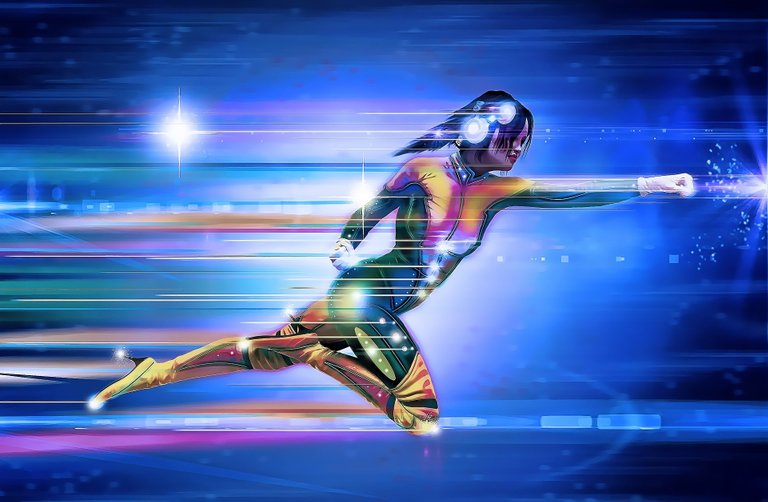 Image by alan9187 from Pixabay
Hello Everyone,
Welcome to the launch of The Ink Well's Fast and Furious Festival!
Twenty days of fast and furious writing, reading and commenting and having fun. Every day for twenty days, there will be a new prompt focusing on a different aspect of writing each day from character development and dialogue to style and setting and everything in between.
By the end of the Festival, you will have carried out twenty fast-paced assignments providing you with ideas and raw material for your story-telling over the next year. You will also have lots of fun, meet new people, build your social network and earn tips for your posts and comments.
We suggest that you put aside the equivalent of an hour each day - 25 minutes for writing your post in response to the prompt, 25 minutes for reading and commenting on other people's posts and 10 minutes for linking your post and comments in a comment on the prompt post.
You can join the Festival at any time during the twenty days and respond to as many of the prompts as you want (prizes for completing all twenty), and do all your comments in one day each week if you want to - it's up to you!
Remember to vote for this post and follow @theinkwell.
DEADLINE FOR ALL POSTS AND COMMENTS: 9 FEBRUARY 2021

Rules of Entry
There is no minimum or maximum word count. We suggest that you allow 25 minutes each day to write your post. You can time it if you wish, or keep going beyond the 25 minutes.
posts and comments must be in English - please do not include translations in other languages.
posts may include one image only which must be properly sourced (you do not have to have an image). Images can be your own, or from a license-free site, such as Pixabay, Unsplash, Pexels or Creative Commons.
posts must be published in The Ink Well and include #theinkwell and #fastandfurious as tags. Other tags can be used to describe the prompt (eg #setting #dialogue #character #style #editing) and the type of writing (eg #assignment #fantasy #romance #scifi). Please do not tag other accounts in your post. Tag spam is not acceptable.
read and comment on five other posts written in response to the day's prompt (you can do these later).
in a comment on each day's prompt post:

include a link to your post.
include links to the comments you've made on five other posts (you can come back and add these later).
Simples! (Can you see why it's called fast and furious)?

Rewards for Comments
The main focus of the Fast and Furious Festival will be rewarding interaction between members when they read and comment on each other's posts.
Reading other writers and reflecting on how they have used language or achieved certain effects really builds your skill as a writer. We are looking for comments that show what you have noticed or learned from the post you are reading.
We also want to have a lively supportive community with lots of interaction and commenting that attracts new writers and readers to The Ink Well. Remember to be gentle and constructive with your comments.
Commenting may take a few days to get going, as people start to write their posts, but that's okay. Come back and check for new posts and links on prompt posts and add your comments later.
You can also comment in response to other comments to say whether you agree or disagree or whether you noticed something different. If you are able to get a whole conversation going on a post, that would be excellent!
Try to get around to everyone over the course of the twenty days, so that everyone gets some feedback on their posts. This is a great way to build your network and future audience for your stories.
If you haven't already, consider joining @abh12345's Engagement League - you can check how well you are commenting compared to others and you may win some extra goodies.
This is also a great time to build your Hive account:

HBI Shares Giveaway for Comments
Well done for getting this far!
Here's your assignment today - sign up to the Festival in the comments below and tell us what you hope to get out of twenty days of writing every day. Best comments win HBI shares.
Watch out for the first prompt tomorrow!

We would like to invite lovers of short stories to visit The Ink Well, a Hive community started by @raj808 and run by @shanibeer and @stormlight24 with support from moderators @carolkean, @jayna and @agmoore.
Read The Ink Well Manifesto for Writers, Readers and Investors.
It is now possible to follow The Ink Well curation trail on Hive blockchain with Hive.Vote. Simply navigate to the curation trail section and search for theinkwell and our trail will pop up as an option.
If you wish to delegate to @theinkwell and support creative writing on Hive, you can do this from the wallet section in PeakD.
A big thank you to all our delegators

Click banner to visit the community page

Find us on twitter by clicking the banner
---
---