Attention Photographers: Hivelist NFT Marketplace Is Open For Stock Photos!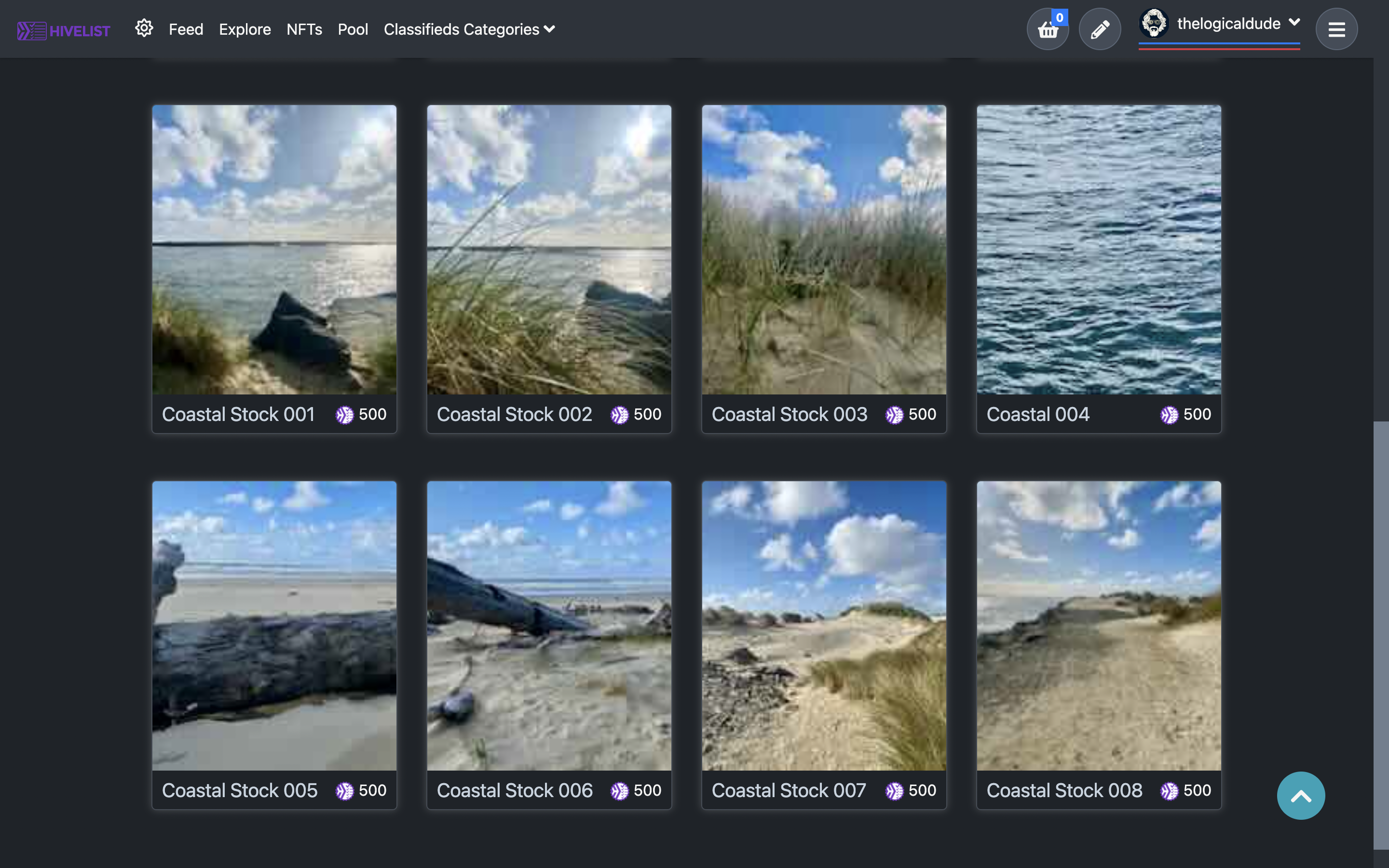 Hello everyone! I have been really wanting to put some focus on the Hivelist NFT marketplace lately because I am really starting to see how the Limited Reproduction Rights licenses is an amazing use case for NFTs overall. It allows someone to be able to not only buy a piece for their collection, but they will be able to use it for commercial purposes as well!
Selling Stock Photography
I have always thought that posting stock photography and selling it as NFTs is a great use case. This gives people like bloggers, advertisers, website designers, etc to be able to use your work for their commercial uses without having to pay additional royalties. Think Shutterstock or iStock photos... But on the blockchain! That's kind of what we are going for here. It's a great way to use the Hivelist NFT marketplace as we are all centered around ecommerce anyway!
Minting Single or Multiple Editions
As with any of the Hive Engine based NFT marketplaces, you have the ability to mint as many editions of one item as you want. You can mint a single edition or many. For the Coastal Stock Photo collection that I just minted and shown in the image above, I minted 20 editions for each NFT. I put 18 of them, 2-19 on the market. I am holding number 1 and I transferred number 20 to the @hivelist account so it can be used to sell physical art in the Hivelist.store.
Create Your Own Collections
Photographers can come and create their own collections and sell their stock photography on the Hivelist NFT marketplace using LIST as the native token! You can sell your work for as much or as little as you want. If you choose to make a piece private, meaning the buyer will not be able to use it, that kind of takes the purpose out of being a stock photo and giving it a good use case.
This is our way of trying to break the mold of the current NFT marketplace.
All Talk About Art and Music, But Photos Need Love Too!
There is a lack of sites out there offering stock photography NFT minting. There is of course lensy, but I haven't had much luck there. So I would like to open up the Hivelist NFT marketplace to all photographers on Hive to come and mint and sell your stock photography on the blockchain! Only you are in control over your work, no middle man involved like the traditional sites!
So when you are thinking about where to mint your next NFT, think Hivelist! Also come and let me know what you think about my iPhone photography skills, lol... Really, I would love some feedback so I can improve!
I do have more photos in this collection to come. Just didn't want to mint them all at once!

Be Cool, Be Real, and always Abide!
https://thelogicaldude.com - The Dude's main site
https://hivelist.io - Classifieds, NFTs, DEFI Pool, Online Retail
https://HiveHustlers.com - Community for Entrepreneurs and All Around Hustlers
https://coin-logic.com - Live crypto market data, news, and research
https://blocktunes.net - Music NFTs, DAO, Downloads, and more
https://groovelogic.audio - DJ/Producer/Sound Engineer music and services
https://weedcash.org - The Highest Form of Social Media
View my channel on 3speak.tv! Video platfrom for a free speech society!
https://3speak.tv/user/thelogicaldude
But if you must... here is the YouTube channel link:
https://www.youtube.com/channel/UCtGApfTp4ZzLHksDdImJ9JA
Join Hive by going to:
https://signup.hive.io/
Want to shop using crypto, or even start your own online store? Check out the Hivelist Store
If you like what I am doing, please consider voting for my Hive Engine witness with your staked WORKERBEE!
https://he-voter.vercel.app/thelogicaldude
Or at
https://tribaldex.com/witnesses
Get started playing Splinterlands, the top blockchain game in the world, today!
https://splinterlands.com?ref=thelogicaldude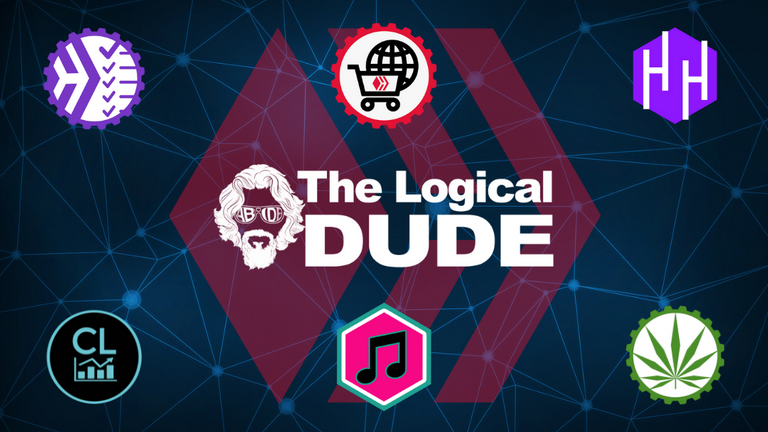 Posted using HiveLIST
---
---