See What I Have Been Doing To Coin Logic- My Crypto Market Research Site and Blog
---
Hello everyone! I was sitting around working on Coin Logic while waiting on my laundry to be finished and wanted to give you guys the inside scoop on what I have been working on with the site!
Built a new landing page, reorganized the site, and putting out more content!
I want to turn this into a powerhouse for crypto research. Check out the video and go to https://coin-logic.com or https://coinlogic.finance, check out the site and let me know what you think!
Be Cool, Be Real, and always Abide!
The Logical Labs Projects
https://hivelist.io | @hivelist | Classifieds, NFTs, DEFI Pool, Online Retail
https://HiveHustlers.com | @hivehustlers | Community for Entrepreneurs and All Around Hustlers
https://coin-logic.com | @coinlogic.online | Live crypto market data, news, and research
https://blocktunes.net | @blocktunes | Music NFTs, DAO, Downloads, and more
https://groovelogic.audio | @groove-logic | DJ/Producer/Sound Engineer music and services
Video Channels
View my channel on 3speak.tv! Video platfrom for a free speech society!
https://3speak.tv/user/thelogicaldude
Other Ways To Support
Hive Engine Witness
If you like what I am doing, please consider voting for my Hive Engine witness with your staked WORKERBEE!
https://tribaldex.com/witnesses
Trade with me on Robinhood and ApolloX
Trade stocks, options, and cryptocurrency with me on Robinhood and pay no commissions! Use our link to sign up, link your account, and get a free stock!
Or go full degenerate and leverage trade with me at Apollo X on BSC. Use the referral link and support the dude!
Sign up For Splinterlands
Get started playing Splinterlands, the top blockchain game in the world, today!
https://splinterlands.com?ref=thelogicaldude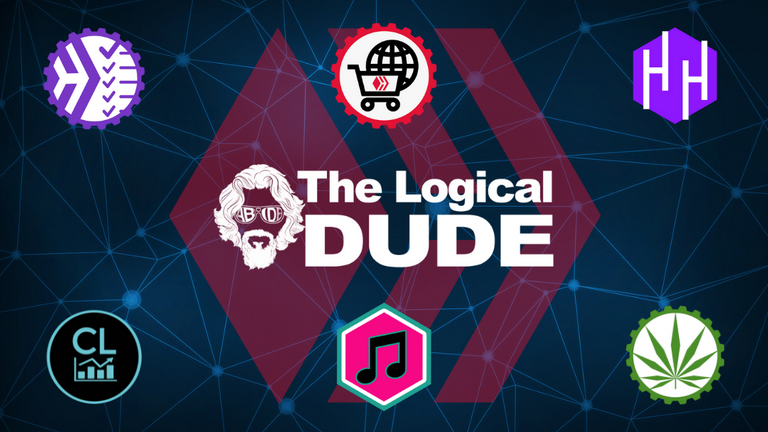 ---
▶️ 3Speak
---
---