I Finally Hit A Hive Milestone: 70 Reputation!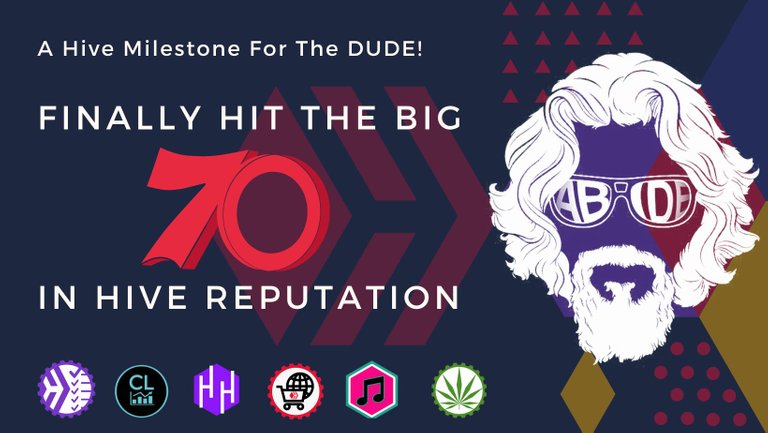 Well it took long enough, but I finally hit the big 70 on the good ole Hive reputation! Honestly still not too sure how that is calculated and some say it's not the best indicator for rep, but hey, it's definitely something I look at when interacting with Hivians. Let's me know how long they have been around and how active they are.
I feel like it took me forever to get here, I sat at a 69 rep for what seemed like ever, lol. I figure I am a pretty reputable guy here on the chain. I have done some things like build some communities with @hivelist and @hivehustlers and now @blocktunes as well as being highly involved in the Weedcash network and others.
I run a Hive Engine witness, and happy to report that I am now also running a backup Lite node for that witness so that if any issues happen like they have in recent times, I will be able to quickly get up and running. So if you like what I do and have some WORKERBEE, please go and vote!
I one day look to run a Hive witness node, but will have to have some secure income from other sources to cover the server costs for that, because unless you are in the top 20, you are running at a loss. But, that is a goal to have done by end of 2022 or early 2023.
I love the Hive blockchain! Even though I dabble in other ecosystems, Hive is like home for me. It's my everyday chain. It's my online family! Not to mention one of my main sources of income at the moment, lol. So please show some love to this post, lol cause the dude has bills to pay, lol.
Now that I have hit that 70 number, my goal is to come after the big boys like @taskmaster4450 and @jongolson lol. Anyway, love you all!
Thanks for your support over the last 3.5 years!
Be Cool, Be Real, and always Abide!
Support The Logical DAO
If you want to support the efforts of The Logical Dude and his projects that come out of The Logical Labs, you can support by purchasing a special NFT directly from the site using pHBD on Polygon! These funds are used to fuel the income engine in The Logical DAO
https://thelogicaldude.com/nfts
https://thelogicaldude.com/dao
The Logical Labs Projects
https://hivelist.io - Classifieds, NFTs, DEFI Pool, Online Retail
https://HiveHustlers.com - Community for Entrepreneurs and All Around Hustlers
https://coin-logic.com - Live crypto market data, news, and research
https://blocktunes.net - Music NFTs, DAO, Downloads, and more
https://groovelogic.audio - DJ/Producer/Sound Engineer music and services
https://weedcash.org - The Highest Form of Social Media
Video Channels
View my channel on 3speak.tv! Video platfrom for a free speech society!
https://3speak.tv/user/thelogicaldude
But if you must... here is the YouTube channel link:
https://www.youtube.com/channel/UCtGApfTp4ZzLHksDdImJ9JA
Other Ways To Support
If you like what I am doing, please consider voting for my Hive Engine witness with your staked WORKERBEE!
https://tribaldex.com/witnesses
Get started playing Splinterlands, the top blockchain game in the world, today!
https://splinterlands.com?ref=thelogicaldude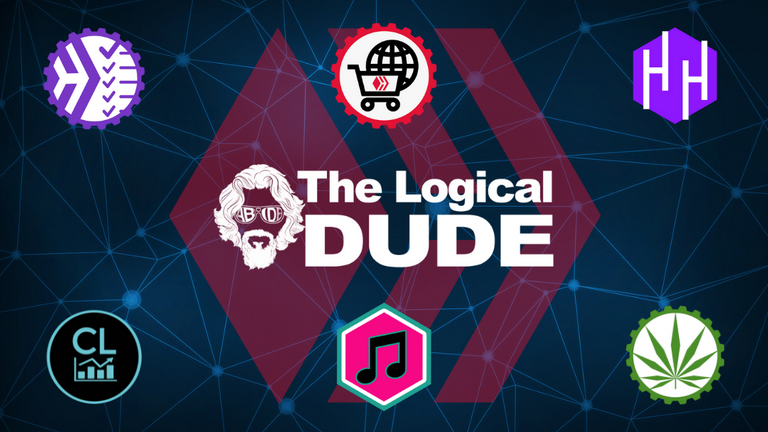 ---
---