I Missed Simple Old Fashioned Work That Makes Sense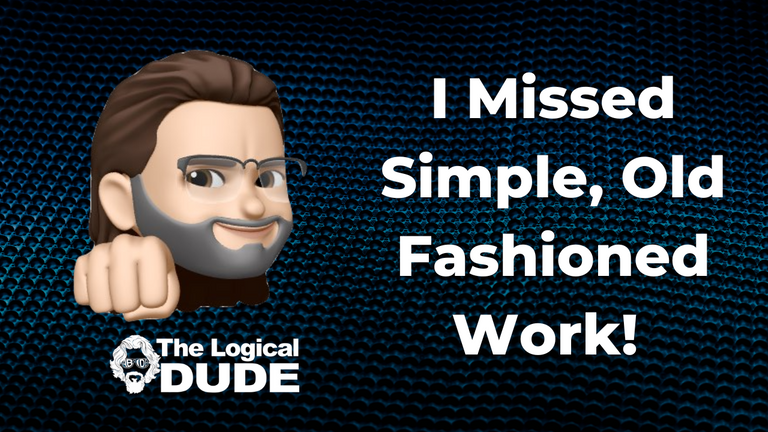 Somehow, with all of the amazing advances in technology, we tend to seriously over complicate things when it comes to work. In the tech industry, most of the over complication is people trying to find an excuse for their job to even exist.
After working for years with the big tech fruit company, and then trying to go at it on my own with zero help and very little support in this crazy blockchain world, it's nice to just get back to some good old fashioned work.
Food Service Just Makes Sense
Everybody's gotta eat, right? Yep, it's back to the food industry for a while!
I have spent a large chunk of my life working in and out of the restaurant industry in various types of establishments. Even the last 2.5 years after Apple were backstopped by food delivery services. The problem is, those are no longer a backstop and I have been running at a loss.
Seems like the only people that are really hiring out there has something to do with food. So here I am!
Full Time Meat Man
My full time job that I am starting this coming Monday is with Safeway, a large chain grocery store as a meat wrapper. Simple and easy work and the pay is pretty solid! This will be covering my main bills and expenses, even backstopping the server bills for all my Hive projects and various websites.
Part Time Sandwich Slinger
The second part time job that I started this week and currently in training is none other than Subway where we all go to eat fresh! I am actually really enjoying it and will say that I am a bit of a sandwich artist already, lol. Pay is the same as the grocery store so this check will go to doubling down on debt and rebuilding my trading accounts and HBD income stacks!
Not Ashamed To Hustle
Some people, especially my age and with my skill sets would be ashamed to do this kind of work. Many would think it is beneath them. Well not this hustling dude! Gotta do what I gotta do to make ends meat!
Part of me is having a problem with going back and having to get a job, it feels like admitting defeat, and well, maybe I am for now. My projects haven't popped off like I had hoped, but I am not giving up.
Maybe getting some of the financial burdens taken off my shoulders by having these jobs and getting off my ass and on my feet will be good for me creatively down the road. It will help get the blood flowing and let my brain focus on some real life skill building.
It's Only Temporary
After all, it's only temporary. They don't know that, but you all know the plan. Get back on top and get to the farm! I am thinking the meat department will be a good place for me to train in processing animals so that when I get to the farm, I can just handle all of that myself!
Anyway, it just feels good to get paid and not have to try ti seriously impress people. I like making beautiful Sammy's so the Sub job is fun to me. I am excited ti get started next week with the meat job and get my schedule nailed down.
It will be taking away from some of my Hive posting but I will still be doing my best. But hey, bulls gotta get kid, daughter is going to college, and I am building a farm, so gotta hustle and grind!
Until next time…
Be Cool, Be Real, and always Abide!
The Logical Labs Projects
https://hivelist.io | @hivelist | Classifieds, NFTs, DEFI Pool, Online Retail
https://HiveHustlers.com | @hivehustlers | Community for Entrepreneurs and All Around Hustlers
https://coin-logic.com | @coinlogic.online | Live crypto market data, news, and research
https://blocktunes.net | @blocktunes | Music NFTs, DAO, Downloads, and more
https://groovelogic.audio | @groove-logic | DJ/Producer/Sound Engineer music and services
Video Channels
View my channel on 3speak.tv! Video platfrom for a free speech society!
https://3speak.tv/user/thelogicaldude
Other Ways To Support
Hive Engine Witness
If you like what I am doing, please consider voting for my Hive Engine witness with your staked WORKERBEE!
https://tribaldex.com/witnesses
Trade with me on Robinhood and ApolloX
Trade stocks, options, and cryptocurrency with me on Robinhood and pay no commissions! Use our link to sign up, link your account, and get a free stock!
Or go full degenerate and leverage trade with me at Apollo X on BSC. Use the referral link and support the dude!
Sign up For Splinterlands
Get started playing Splinterlands, the top blockchain game in the world, today!
https://splinterlands.com?ref=thelogicaldude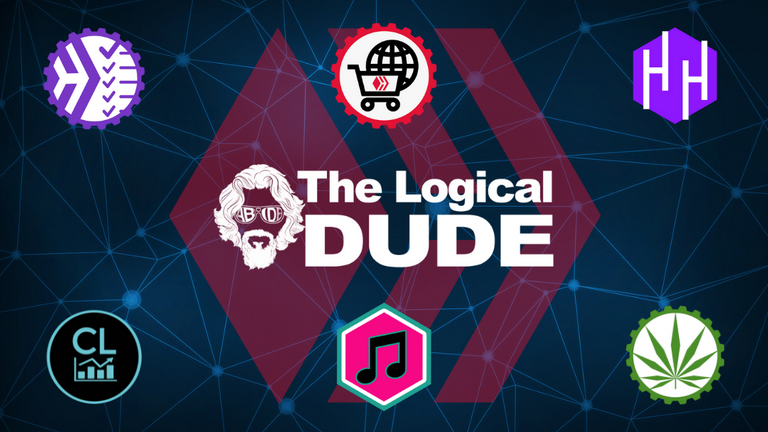 ---
---