My Week In Review - HiveLIST, HiveHustlers, and Coin Logic Updates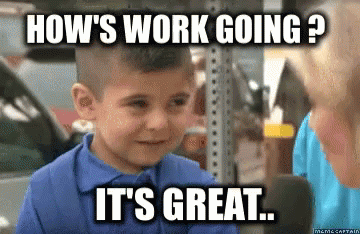 No... It hasn't been that bad, lol...It's just been a busy week in the world of the dude! In this post I am going to be wrapping up my week, and going over some decisions I am trying to make that maybe you guys can help me out with. So let's jump into it!
HiveLIST Updates
HiveLIST is killing it with the price of the token going up, the diesel pool getting bigger and bigger and having some awesome new store vendors like @risingstargame and @stickupboys getting their stores up and running!
Diesel Pool Update
The diesel pool for LIST/SWAP.HIVE is growing by the day and is showing some impressive numbers in my opinion for our little token!

Our friends at @risingstargame also deposited some STARBITS into the rewards pool for staking liquidity into the diesel pool, so you will be paid out some STARBITS along with the LIST and COM tokens that are already paid out!
Print On Demand Service
Our print on demand service is becoming quite popular and is the easiest way to get your designs and merchandise out there to the masses! It has taken some trial and error to say the least, but I believe I finally have everything going in the right direction! The site is now updated with all the information you need to know about this service!
NFTs
@risingstartgame put up some 12 Pack Bundles on the HiveLIST NFT store as well as I have gotten a couple of things up just to play around with some of the settings and such.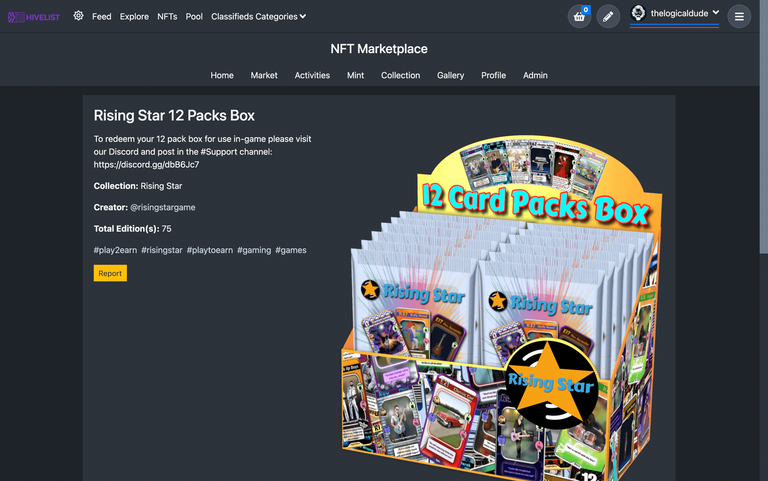 This particular NFT was accidentally set as NSFW but all you need to do is click on it to view the packs.
I also got the first NFT Gallery up on the Hivelist.store! What this is is a way for creators or collectors to create a store on Hivelist and use the 'External/Affiliate Product' selection when setting up your products to link your customer to any NFT market on any blockchain! Showcase all of you NFTs in one place!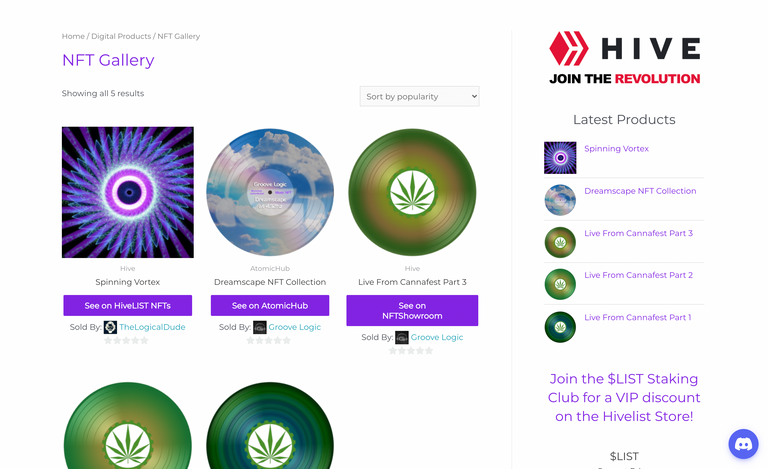 HiveHustlers Updates
I have started to get more active in curating around different communities that focus on entrepreneurship and really anything around making money! It's been blowing my mind that people are not really interested in the traditional ecommerce methods and most people here are really focused more on investments, gaming, DEFI, NFTs and the likes. So basically Web3 e-commerce is going to end up turning into commerce for the metaverse, lol. It's taking me a bit of time to wrap my head around the fact that this is quickly becoming my full time gig, lol.
So what I am going to be doing is putting allot more focus on HiveHustlers and creating content around play2earn, DEFI, trading, and investing, vs the old school methods of making money. The CTP group has allot of content around that the I am going to be curating.
Moving my investments around a bit
I have been moving some things like CTPM and WEEDM and WEEDMM miner tokens around to the HiveHustlers account. I am about to be moving allot of my DCity from @thelogicaldude account over to @hivehustlers to add to the SIM earning there. I have also been moving WEED and miners from @hivelist account over there as well to stack and make the payouts a bit bigger.
I will be sending some HUSTLERM tokens to both accounts for staking to earn COM tokens in return for the assets that I am moving to the HiveHustlers account.
Unfortunately the price and market for the HUSTLERM miner tokens have been taking a dive, which has really slowed the growth of the HiveHustlers investments so the payouts haven't really grown much. Hopefully posting and curation will help with that as well as some of the assets I am personally moving over.
I appreciate all of the people delegating to the HiveHustlers account that are now earning .01 HUSTLERM tokens per HP delegated staked directly to their wallets and immediately begin mining COM tokens. The more people that delegate to the main account are helping the community grow overall by curation! What's great about delegation vs just buying tokens, is you still have control over your original tokens! You are lending vs selling!
Increasing PIZZA Delegation and getting ready for Payouts
I have increased the PIZZA delegation and lowered the LEO delegation a bit. We are now delegating 1500 HP to @hive.pizza and 1000 HP to @leo.voter which are earning those tokens for the account. We are going to be continuing to stake all earned LEO tokens while we build that curation stake a bit more... But on November 1, we are going to add PIZZA to the COM payouts!
What I am going to do is I am going to stop the COM mining payouts for the LIST token and move the rewards to add more payouts for the LIST/SWAP.HIVE diesel pool! That will boost the payout for providing LP to 300 COM tokens vs 200 per day!
What this will also do is release the server resources to allow me to add the PIZZA token to the payouts COM daily payouts! This will now make 5 tokens being paid out for COM staking!
I will make a dedicated post for this, but I am trying to make some decisions to streamline the mess we have in the HiveHustlers token ecosystem and to put more focus on the LIST diesel pools!
Coin Logic Updates
In the world of @coinlogic.online, I am really getting out with that account and curating and reblogging great posts from the HiveHustlers and Leofinance communities talking about the crypto space, TA, tutorials, token info, etc. Our audience at https://coin-logic.com is growing and so is our sponsor base!
Now Partnered with XDAO.app
Coin Logic is now partnered with the XDAO application which is an easy to use DAO creator for BSC and Polygon! I have started a DAO there that I am going to use for myself and my kids for a family trust, and plan on expanding with multiple DAOs to start friends and family funds and an investment club for Coin Logic!
This partnership required me to basically split off the Coin Logic TV videos to their own channel on YouTube and I went ahead and started posting directly to the @coinlogic.online account on 3speak as well, so please go give that account a follow!
Really excited about all of this and looking forward to things to come! I am trying to get better with every video to bring valuable content to the community.
Future Goals
So my goal is by the end of the year to be full time in crypto. Between my Hive Engine rewards, post rewards, DEFI, etc, I am getting close to being able to stop the delivery service completely during the week and focus solely on crypto content and such. Not quite there yet but hopefully soon! I have a certain daily income number I need to hit, so just hoping theses investments stay stable enough for me to be able to pay the bills and live fully off of crypto!
The new rules that Congress is trying to pass down with this $600 in your bank account nonsense going to the IRS, I am wanting to get out of that failing system as fast as possible.
But I need the community's support to be able to make this happen! Any and all reblogs, votes, etc greatly help get me closer to those goals.
I am getting ready to launch a coaching service that basically opens you up to my brain for an hour's time. I have a couple of 'normie' friends I have been coaching and they both said to charge $75 an hour, so that's going to be the number. So for $75 an hour, you get a video call with the dude and get to pick my brain! I have a list of things I am going to be offering, and will also answer any questions that I know the answers to... If I don't, as we used to say at Apple... let's find out together!
I am also opening back up my Wordpress development services with hosting and maintenance. So if you know anyone interested, send the to https://thelogicaldude.com! I may even throw out some commission if you tell your people to let me know who referred them!
I have been working on updating that site and the last step is to add an appointment booking feature so I can take as much of the work out as possible.
I am going to be charging a non refundable deposit to book the appointment and the remainder can be paid when we start the session!
Time to Shut Up
So that is pretty much what I have been working on this last week. Trying my best to build the best platforms I can for the greater community. I have done all of this out of my own pocket to help try and make our little crypto world a better place. I hate the current systems that are in place and love being apart of the next phase of technology! So I am off to go watch my daughter's pep band kill it at their the school's fooseball game, lol.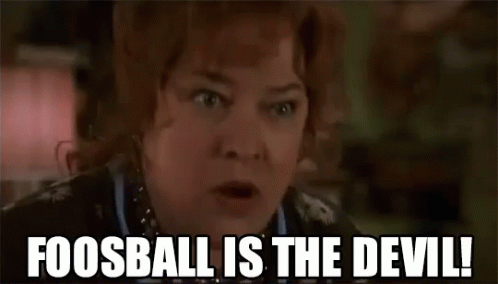 Not really, lol, but I'm there for the band, lol. Go Tigers!
Have a great weekend everyone!
Be Cool, Be Real, and always Abide!
If you like what I am doing, please consider voting for my Hive Engine witness with your staked WORKERBEE!
https://he-voter.vercel.app/thelogicaldude
Or at
https://tribaldex.com/witnesses
If you find value in my content or my work for the community overall, please consider making a recurring HIVE or HBD donation! Every little bit helps to keep me making content and building platforms full time!
https://thelogicaldude.com
https://hivelist.io
https://HiveHustlers.com
https://coin-logic.com
https://contractlogic.app
https://groovelogic.audio
https://weedcash.org
View my channel on 3speak.tv! Video platfrom for a free speech society!
https://3speak.tv/user/thelogicaldude
But if you must... here is the YouTube channel link:
https://www.youtube.com/channel/UCtGApfTp4ZzLHksDdImJ9JA
Pure Logic Podcast can be found on 3speak.tv and YouTube as well as the following podcasting platforms:
Spotify
Anchor.fm
RadioPublic
Breaker
Google Podcasts
Join Hive by going to:
https://hiveonboard.com?ref=thelogicaldude

---
---