Coinbase updates 10-Q filing disclosing risks to users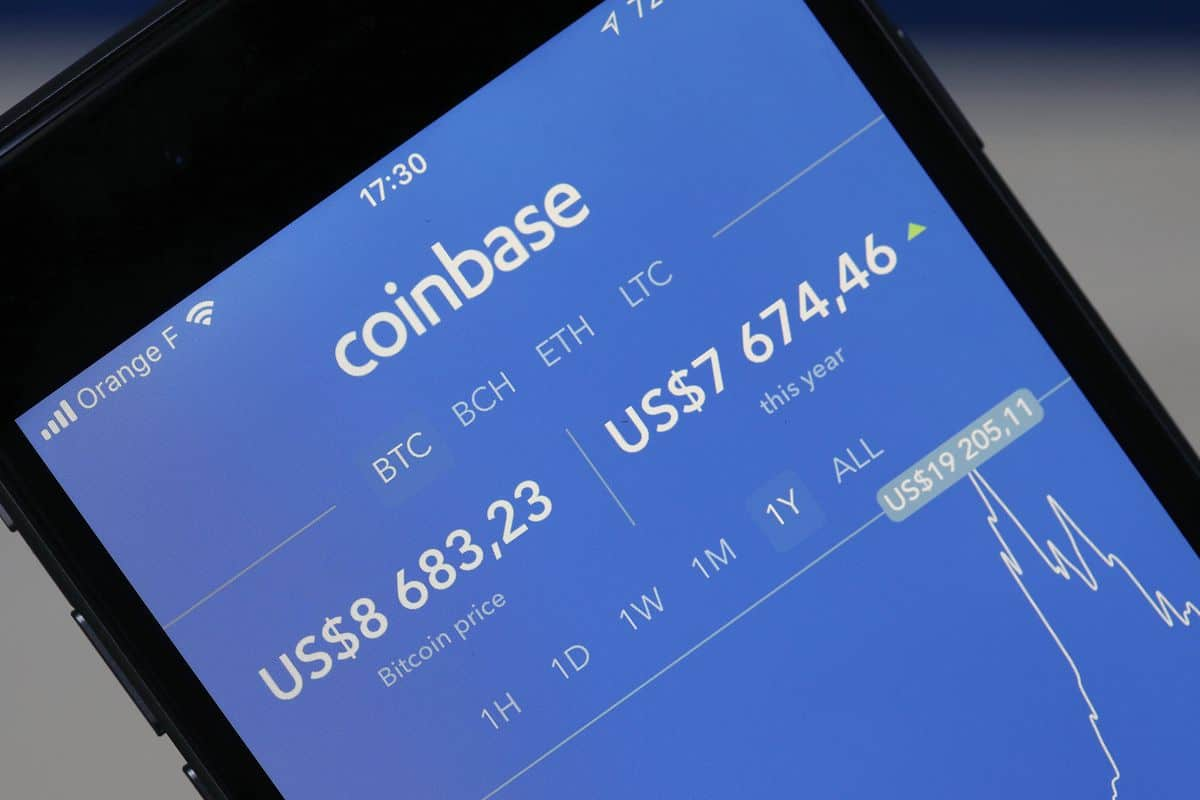 With massive losses, Coinbase is at high risk for bankruptcy. Coinbase quarterly earnings were a $430 million dollar loss. As one of the larger exchanges this puts a lot of client assets at risk. Coinbase is custodian for over $250 billion dollars in assets. Needless to say, many users hold assets on centralized exchanges.
A new provision in their 10-Q to the SEC has users concerned. A 10-Q is a report filed to the SEC to disclose a companies view on their financial position.
This new change discloses a risk to end users if Coinbase does go backrupt. With their massive quarterly losses, this is a very real posibility.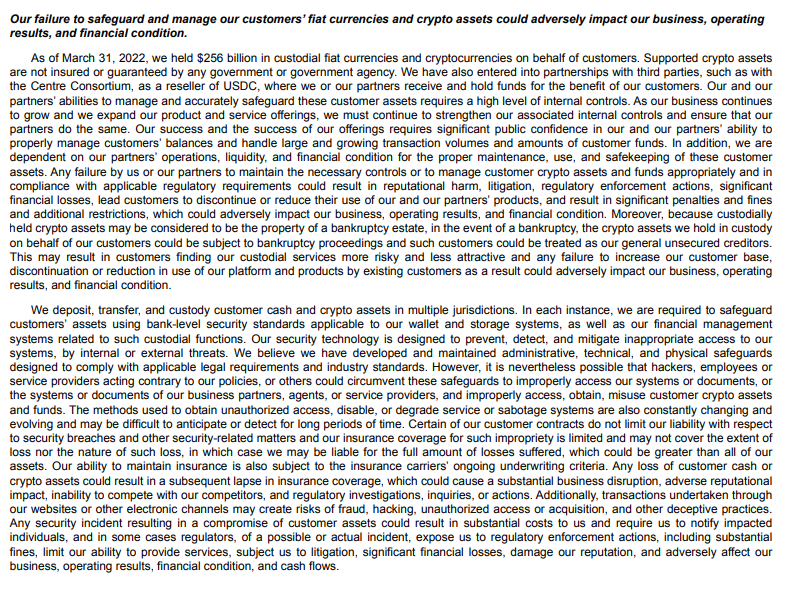 Specifically if you look at this part:
Because custodially held crypto assets may be considered to be the property of a bankruptcy estate, in the event of a bankruptcy, the crypto assets we hold in custody on behalf of our customers could be subject to bankruptcy proceedings, and such customers could be treated as our general unsecured creditors,
This is a real concern and has shown to be an issue with the ongoing Cryptopia hack and subsequent liquidation.
Coinbase CEO assures users this isn't a problem on a Twitter thread.

While Coinbase reassures there is no risk, it is something to be aware of. As always, do your own research, but anyone using Coinbase should be aware of these changes and potential risks.
To be honest though, I do believe this risk exists with every centralized exchange used even if it isn't fully disclosed.
Posted Using LeoFinance Beta
---
---