Find yo Hive Punks with new filtering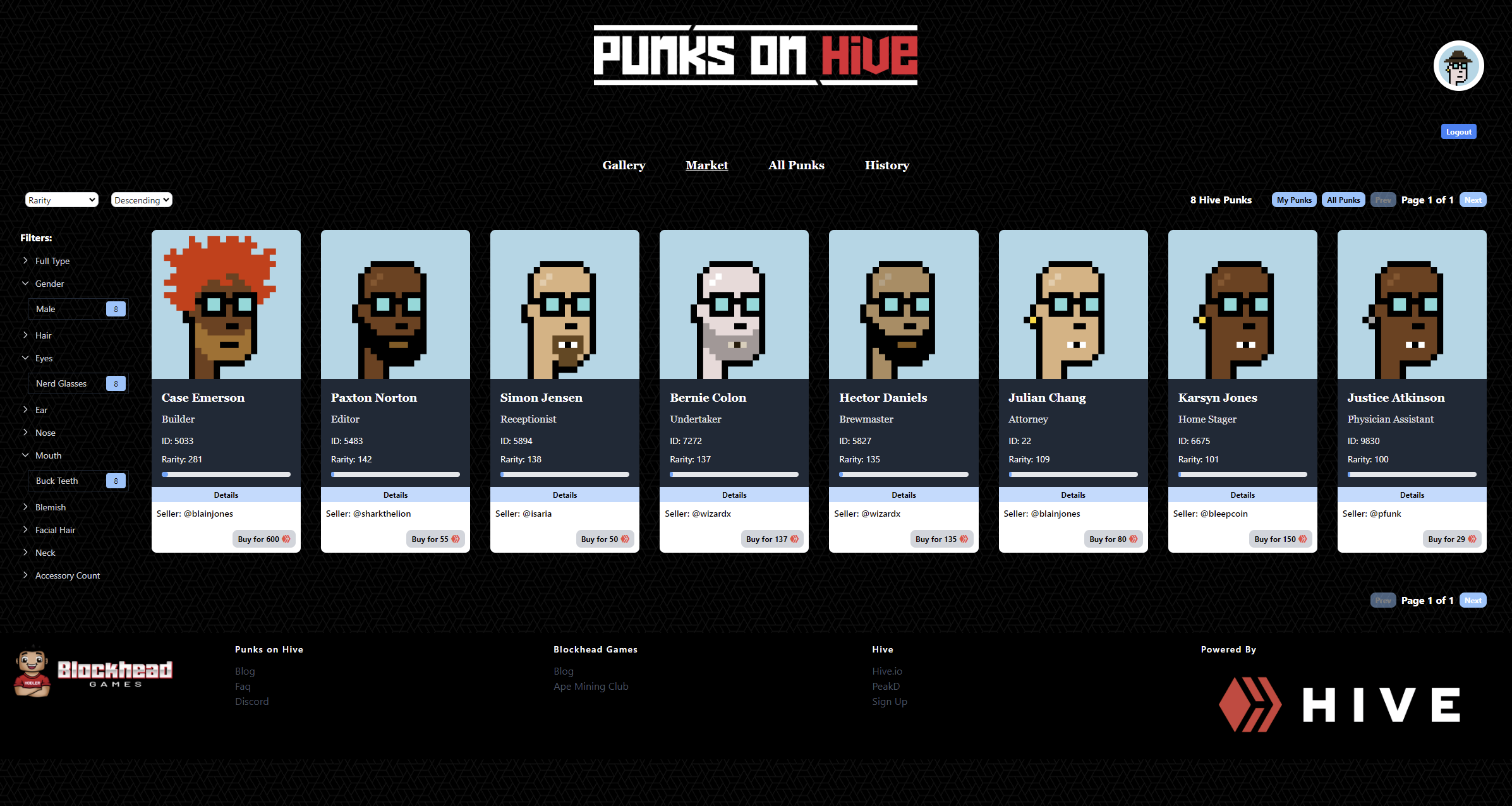 A long awaited feature for Hive Punks has been the ability to filter Punks on the market by attributes.
Not only are you able to filter by specific attributes, you can filter by multiple specific attributes to drill down to exactly what you are looking for. This feature works on your personal gallery, market, and the newly released All Punks collection view.
Are you looking for all the Red Cocktail Hats available on the market to complete your collection? Look no further, you can now find them.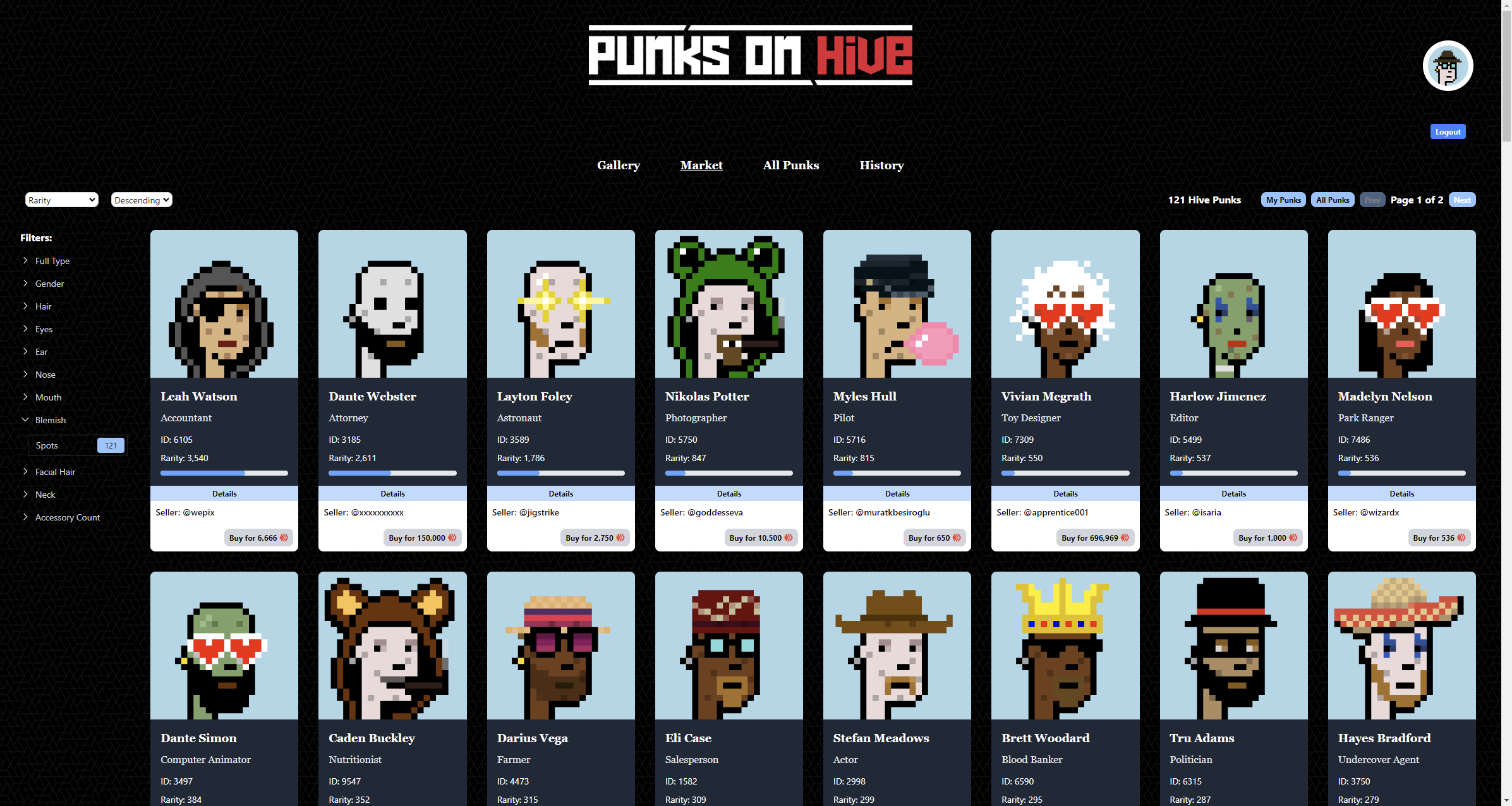 One of the quirks with Hive Punks is blemishes as they were accidentally put in the wrong order. So in some combinations you can find some unique Punks that have spots on their eyes or hair as seen in this search.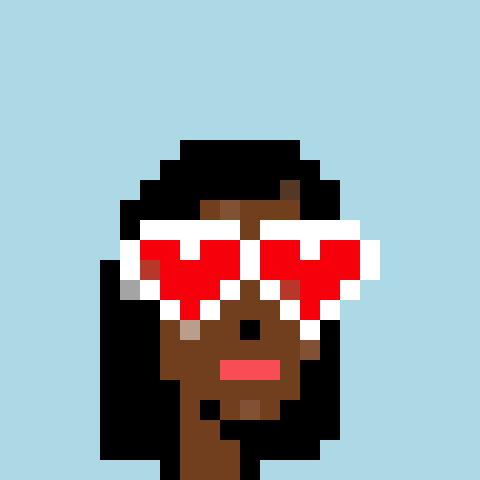 Some of them are completely obvious, some not so much and most it hasn't affected the other attributes at all.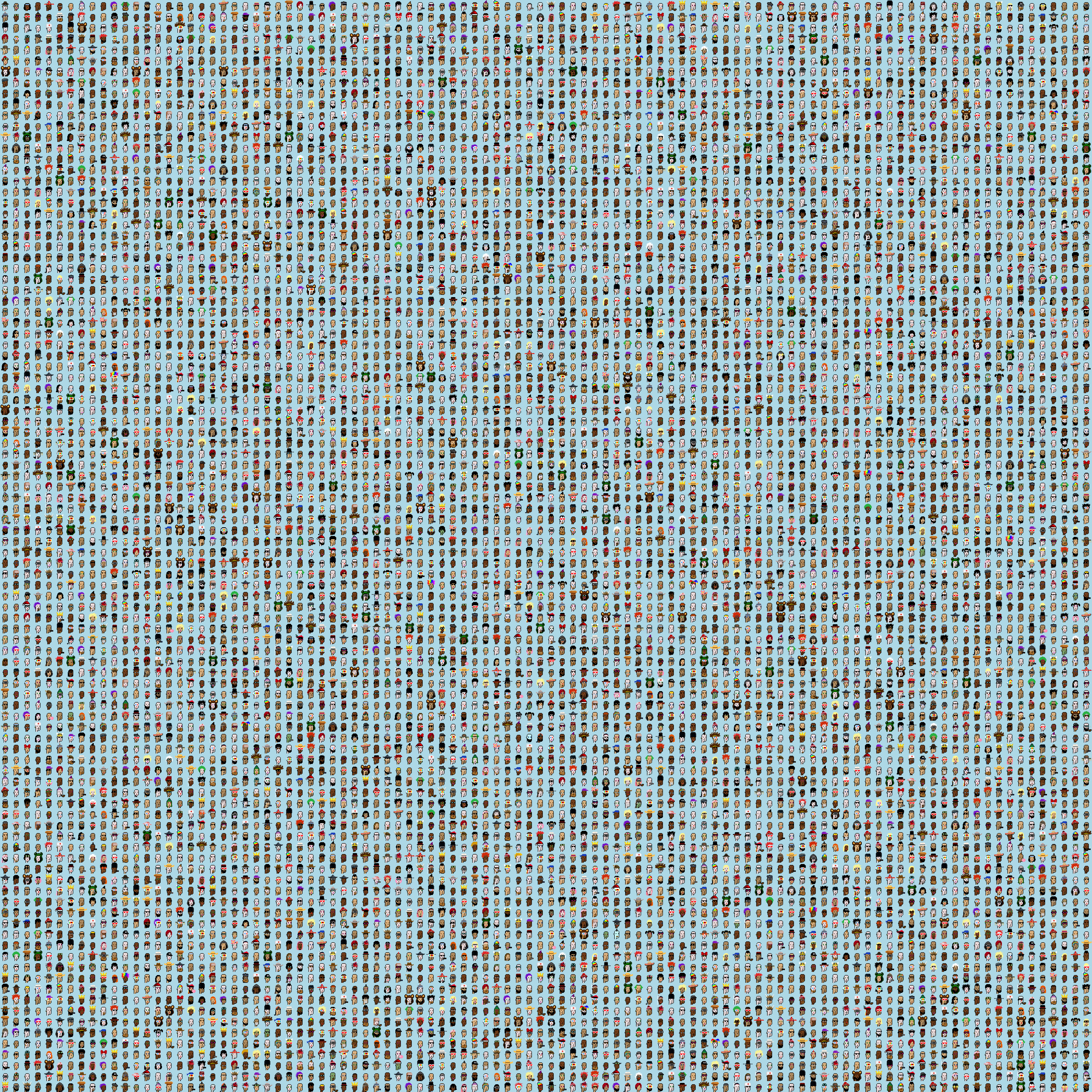 Previously the only way to see all punks at once is through the Family Reunion NFT. Now you can view the entire collection and even filter it by attributes using the new All Punks feature.
This is the most asked for feature, but there are a few more being worked on and will be announced when they are ready. There is also something I'd love to talk about, but I can't really say anything right now.
If you haven't heard already, the Punks Market History was rebuilt from scratch to allow for full market history. In the past it was limited to 24 hour history due to Hive Engine limitations. I ended up building my own Market History engine and walking the chain to pick up previous transactions.
Head over to Hive Punks and check out the new updates.
More to come!

Posted Using LeoFinance Beta
---
---