Just minted myself some Apes in Space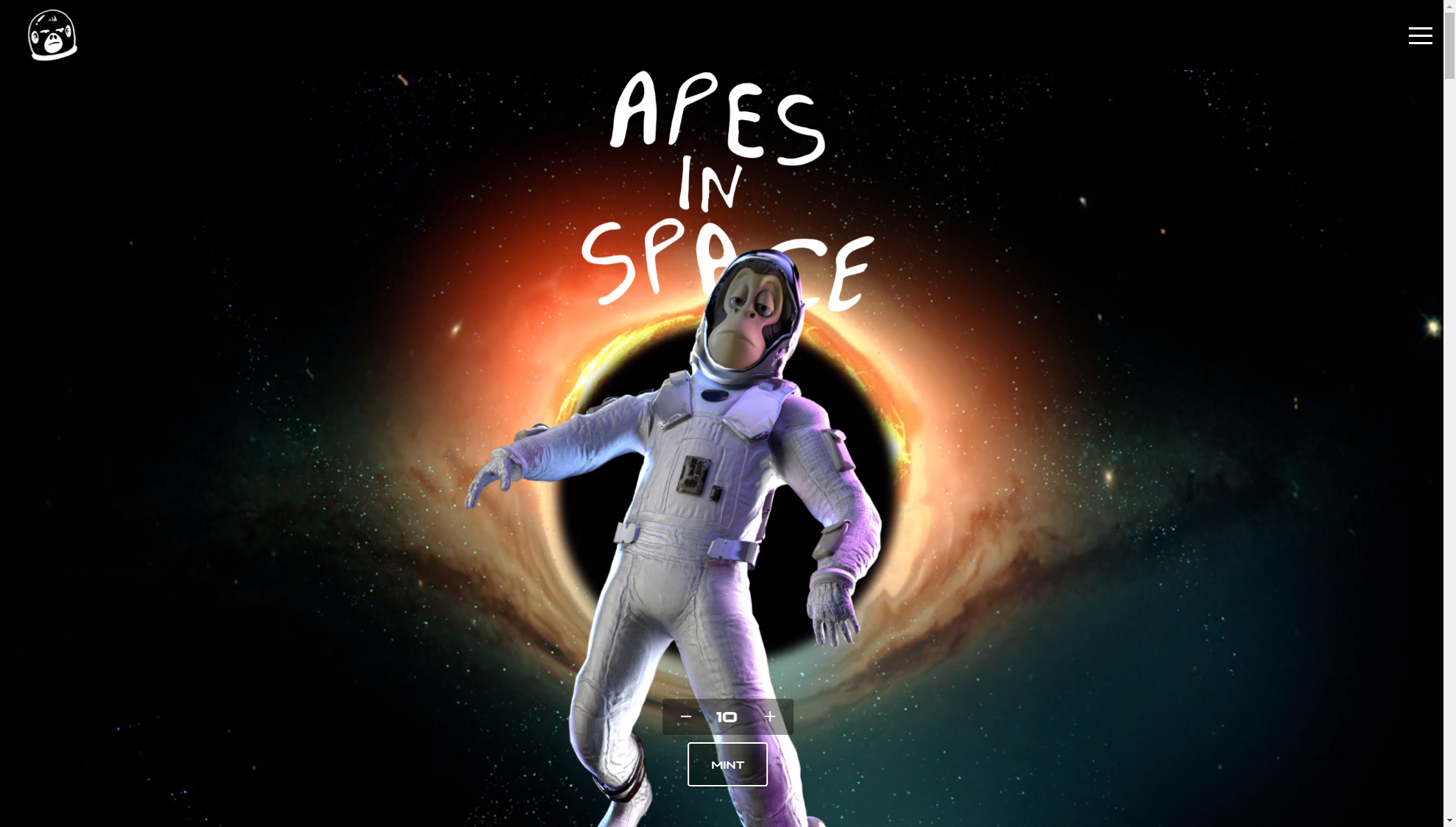 UPDATE: I was hanging out in their Discord and jumped on their live AMA. I'm already having buyers remorse, the dude behind it seems like an idiot. All the people who went up for a question were just patting him on the back and they were all preparing for the moon. I also noticed after I went to bed, the amount sold only went up a small amount.
I've been watching this new Apes In Space project take off. 50% of them sold out in the first hour.
I don't typically buy into these, but there is a lot of hype for it right now and suspect I can roll the dice with it.
I picked up three out of the possible 10 per wallet.

Cost me just under 1 ETH, but I won't know what I actually got for about 48 hours when they release the assets.
You can follow the minting by checking out the OpenSea page here:
https://opensea.io/collection/apes-in-space-nft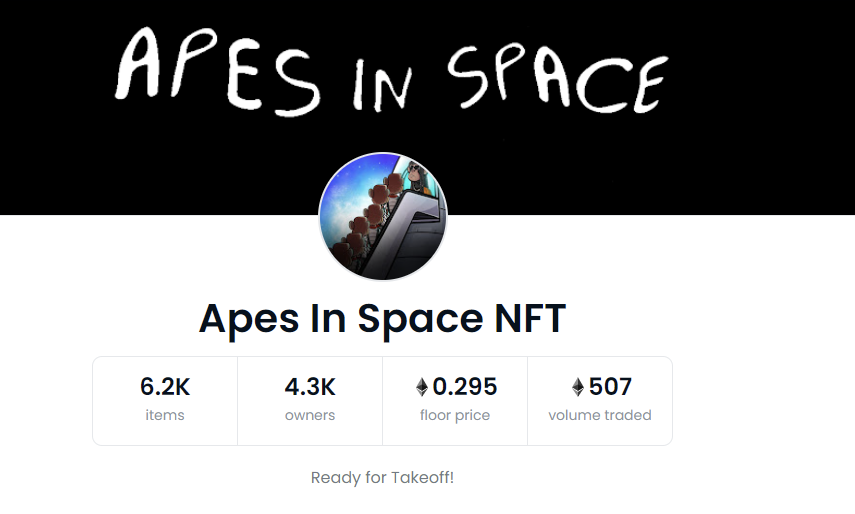 As you can see about 6.2K are minted.
After the first hour, the minting has slowed down a lot.
The team is giving away $100K to one of the 10K NFTs. Funny thing, the winner has already been announced and it was a secondary market user. In other words, the winner sold his NFT for a 0.009 ETH profit losing out on the $100K prize. Someone is going to be salty af!
I have no idea if this will pay off, but figured I'll give it a try. The buzz is insane, but that's not always a good thing. Currently their discord has 118K people and growing fast.
This is not financial advice, and just my experience. I have no clue if I made a good investment or not.
Posted Using LeoFinance Beta
---
---