Changing The Scenery: From Home Office to The Sea!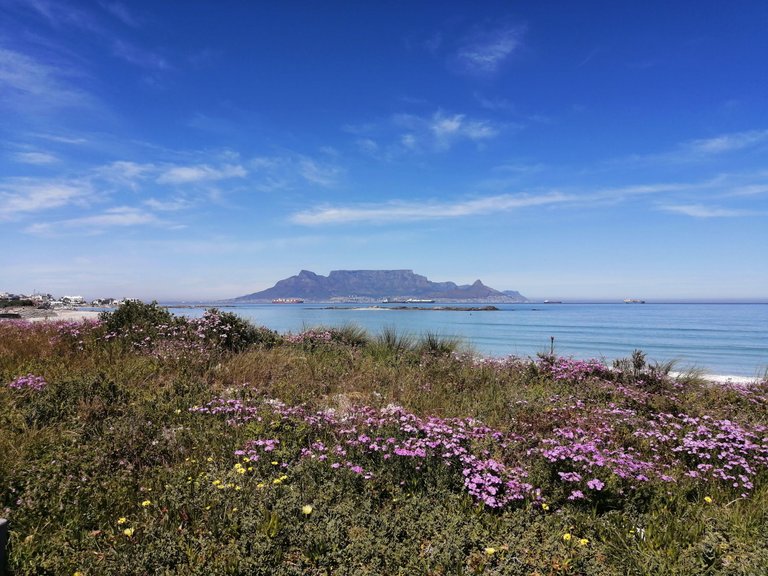 This happened quite a while ago, but I believe I got some lovely pics along the way and a lasting memory.
---
This was during the earlier days of lockdown. We'd been cooped up at our home office for quite some time already, and the restrictions imposed on Restaurants had just been lifted.
It was a difficult period, as @jusipassetti had been hard at work trying to get Healthloveza off the ground. We can talk more about that at a later stage, however, Healthloveza is aimed at providing top quality, natural Mental Health products to the local market. Think of things like CBD, Mushroom Capsules, Natural Sleep Aids, and so on.
---
So, we decided that not only would a change in scenery be great, but it would be wonderful if we can show some love and support to the industry since they were some of the hardest hit during the lockdown.
---
Armed with a notebook and our cellphones, we skedaddled out of the house, then headed down towards Big Bay.
We're lucky in the sense that we live a mere 10-minute drive from the beach. We've spent many a day there over the years, especially during nice sunny weekends. It's great free entertainment for the kids and leaves everyone feeling refreshed and recharged.
First things first, we had to get into some business discussions. For those in the know, marketing an online store can be painfully hard. Marketing CBD online is 10X worse. You're extremely limited in your approach since the legalities surrounding it are still an online nightmare.
We quickly learned about this as our Google ads and posts either got blocked or removed by various platforms. Here, on Hive, I can talk about CBD all day long without any issues, haha.
Anyway, moving along, we discussed some strategies over a lovely brunch, the details of which I won't bore you with.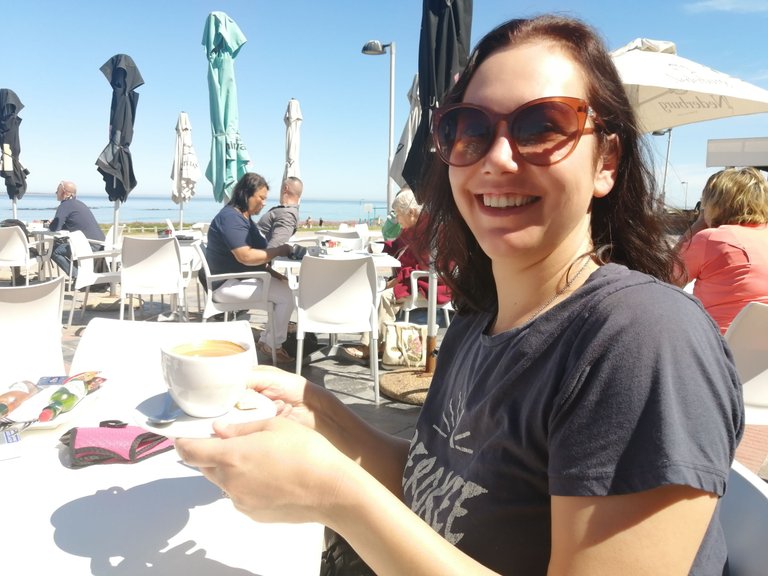 ---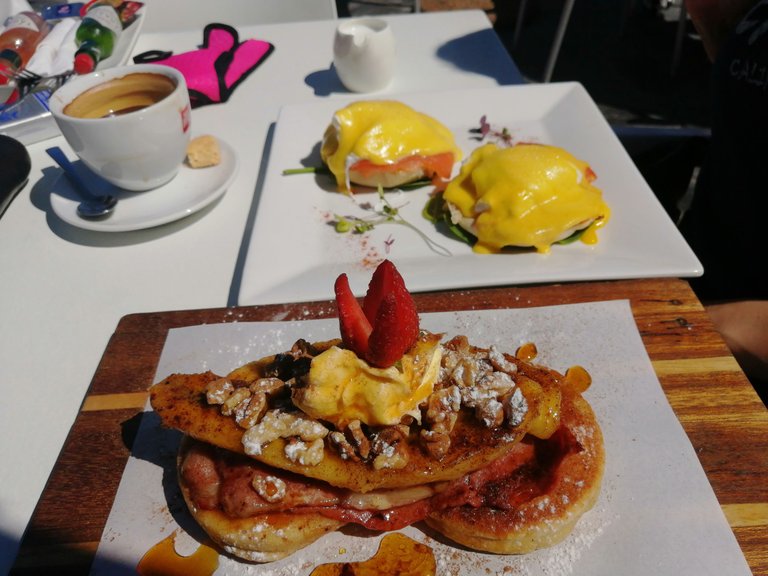 ---
We didn't get all that much work done, but it was a refreshing change of pace and scenery.
---
Afterward, we took a stroll along the beach, and I managed to capture some lovely shots of Table Mountain in all its glory.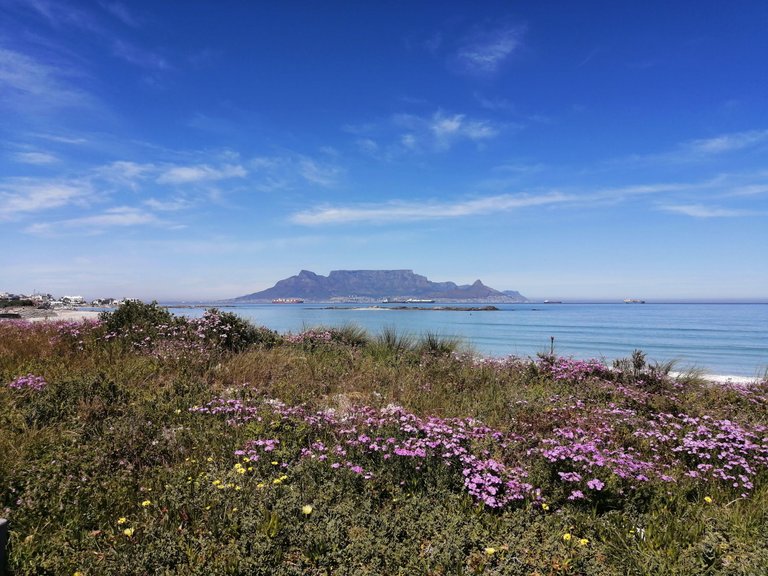 I'd usually have the focus point closely framed, but those beautiful whisks of white against the blue sky added to the beauty of Table Mountain that day.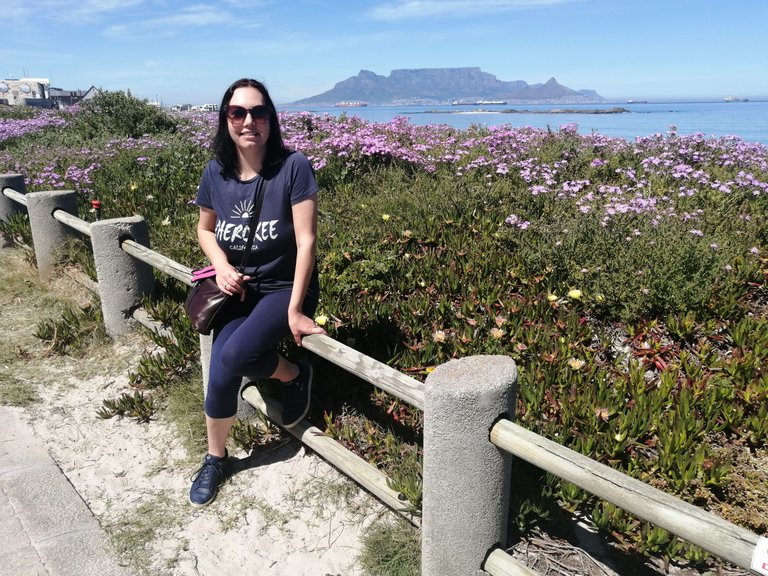 In the end, it's true what they say, change is as good as a holiday. Even if that change was a small one, it was a big one on the day that helped us to get recharged and ready to take on the world again.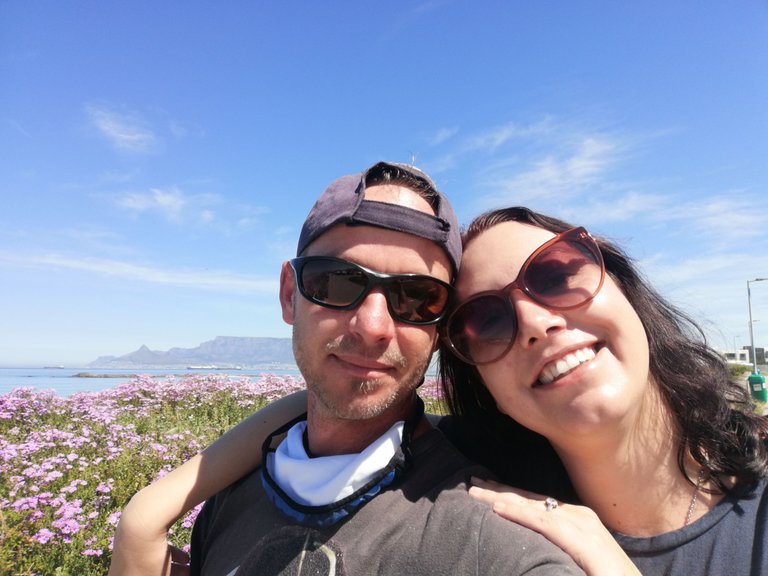 ---
---