It Time for Larry - 10/23/2022
This is my entry in the Larry Is Alive Challenge for today (10/23/2022). I made my first post yesterday and mentioned that I would begin to expound upon what I had to say as each day progressed. So, here is my Larry Is Alive Challenge post for today.
For anyone reading this post who is not aware of how this works, the point of the Larry Is Alive Challenge is to provide an incentive to encourage people to build their online business. One of the key ways to do that is my building your list of email subscribers. The goal is to not only have you set up a LCP (Lead Capture Page) that will add people to your list, but to also drive traffic to it on a consistent basis. This is mostly done through mailers (email marketing) and traffic exchanges (earning clicks by viewing sites).
So, with that said, let's take a look at the programs that are a part of this challenge:

ListNerds
The first program we will look at is a mailer called ListNerds. This mailer is unique in that it resides on the Hive blockchain and you earn crypto for both reading AND sending emails:


(click the image to learn more)
The Challenge for this site is the read 10 emails for today. As you can see from this screenshot, I accomplished this mission: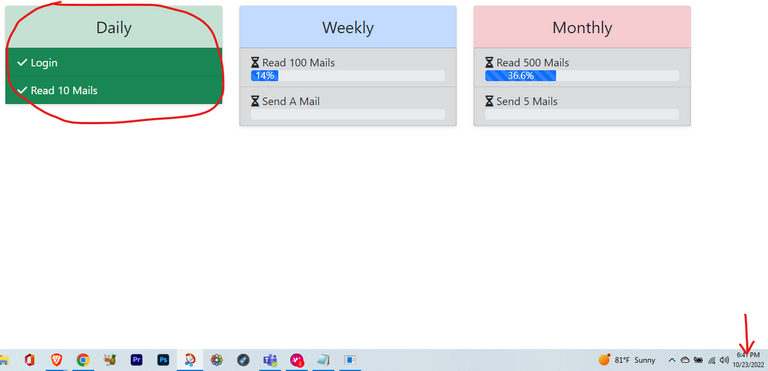 ---
LeadsLeap
The next program in this challenge is LeadsLeap, which is an all-in-one marketing site with a build in mailer, autoresponder, tracker, page builder, popup creator, and hosting site. While I use many features in this site, that main one we are looking at here is the mailer:


(click the image to learn more)
For this site, the Challenge is to view 10 sites. This screenshot shows this mission, even though the server date says it is tomorrow, was actually completed today:

---
TrafficAdBar
Next, we leap (pun intended) over to look at a traffic exchange called TrafficAdBar. Like LeadsLeap, TrafficAdBar has several functions, but the one we are looking at here is the traffic exchange:


(click the image to learn more)
Here, our Challenge is to view 25 sites. The reason this program requires 25 site views instead of 10 is because there are bonus points tied to the additional 15 sites. Here is my screenshot showing I finished this task, as well:

---
FreeAdvertisingForYou
Our next stop is FreeAdvertisingForYou which offers both a mailer and a traffic exchange:


(click the image to learn more)
In this Challenge, we are to view any 10 ads from any of the categories. Personally, I prefer email advertising, so I choose to earn mailer credits. Plus, if you view 30 Solo ads, you are entered in a drawing to win a free Solo ad, so I bump up my views for a chance at a free Solo ad (as you can see by this screenshot).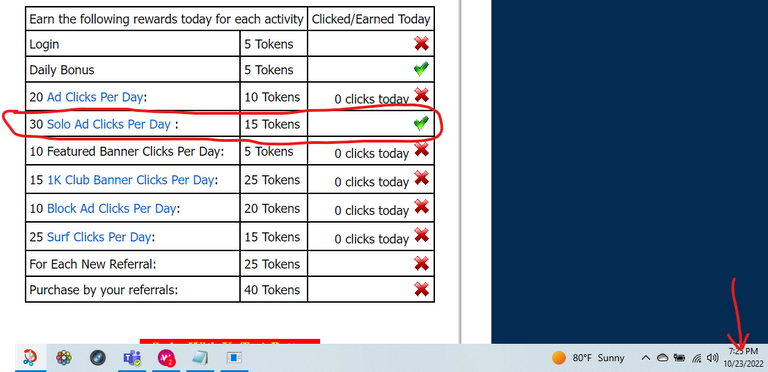 ---
InfinityTrafficBoost
Our final destination in this challenge is Infinity Traffic Boost where, in addition to earning advertising credits, for every 10 sites you view, you earn some cryptocurrency:


(click the image to learn more)
In this Challenge, once again we are to view at least 10 sites. As you can see by the screenshot, I was a bit of an overachiever and surpassed that goal:

---
LCP
The next thing I am supposed to show on this challenge is the LCP I am pointing my traffic to, so....ta-da here it is (still captured today):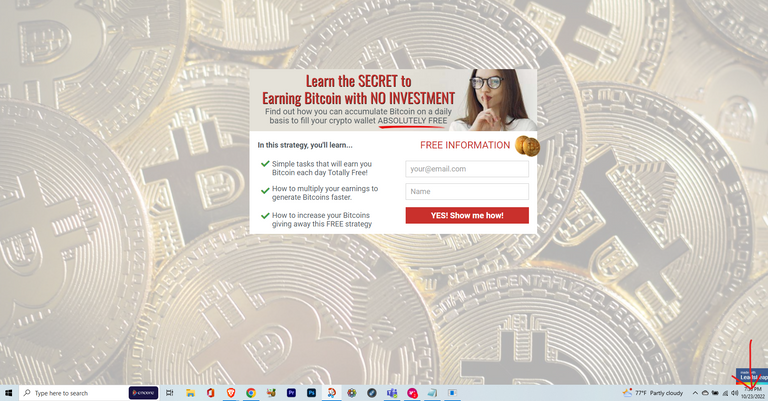 If you'd like to check it out in person, you can see it HERE
---
Tracking Info
And the final thing I will include in this entry is my traffic for the day:

---
Conclusion
While I was able to add a bit more information in this post than the first one I did, I will try to add even more next time.
---
---