Visiting Pergola Private Resort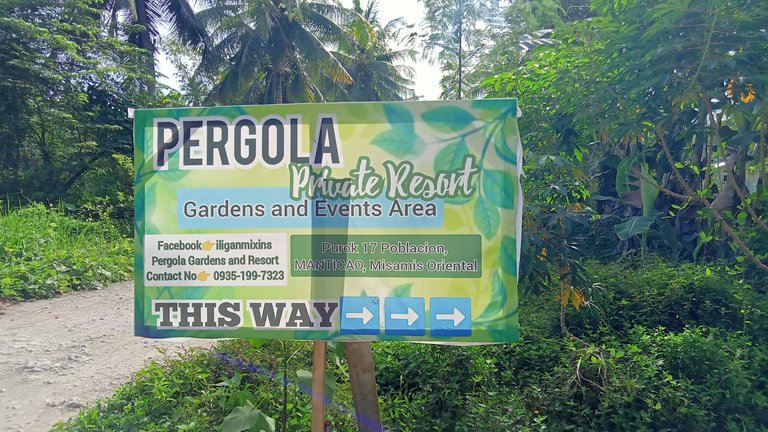 Traveling from place to place is very enjoyable and fun. I am very surprised about our place. Lately, our place was only filled with many trees, wild plants and grasses but as the year have passed the place are slowly developed by people. For todays post, I decided to take a visit on one of our new private resort here in Manticao, Misamis Oriental and this is Pergola Private Resort. It takes an hour before we arrive here in this place and not yet well known to all residents in our Municipality. I am very Grateful for having an access and authorized to explore the place and I am very thankful to the caretaker for letting me in.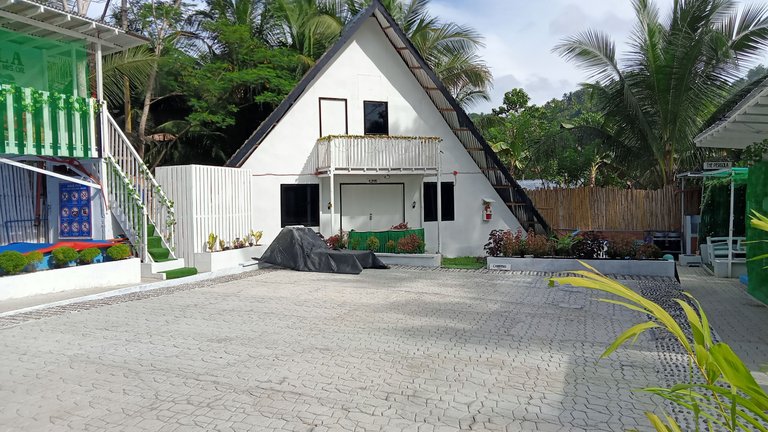 Pergola Private Resort is located at Zone 17, Poblacion Manticao Misamis Oriental and this resort was built near at the mountain called Santa Cruz. As we enter inside the resort, we can see this A-frame lodging house. According to the caretaker of the place,the visitors can make an over night stay at the cost of 3,500 Pesos that is 70 Dollars. This place is also good for reservations just like weddings, birthdays, baptism and other kinds of occasions.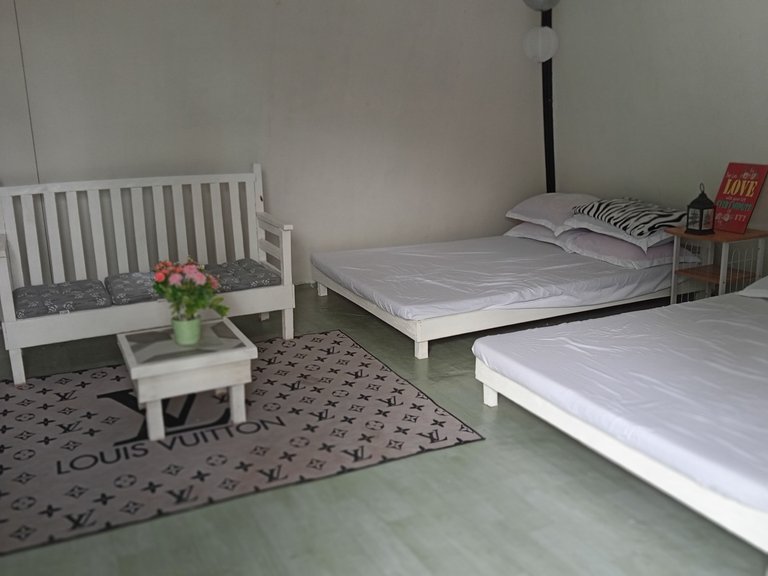 Inside of the A-Frame lodging house, we can see this 2 bedrooms on the first floor of the building. There is also a tent just for children, one long chair with electric fan on the side. The rooms are equiped with fire extinguishers and cabinets on the place.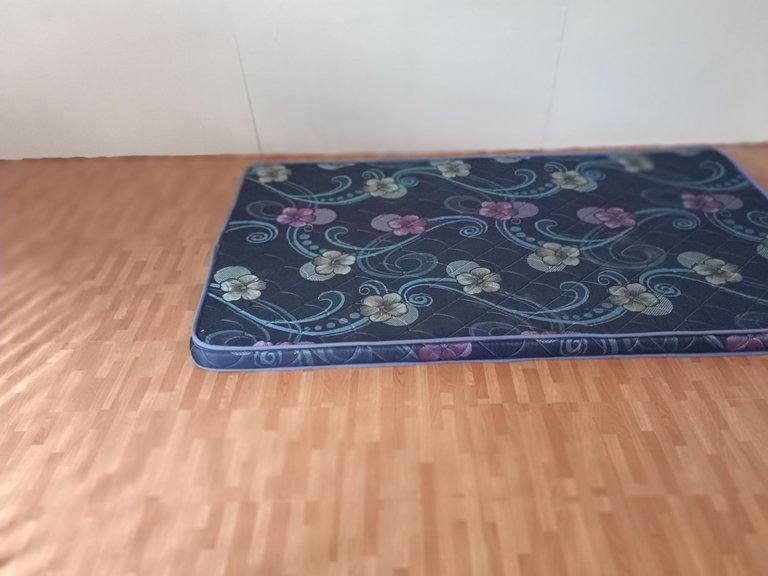 At the top of the building , we can see this Japanese style bed room. Only bed can be seen and the floors are made of woods and wood floormats to make it very unique and presentable.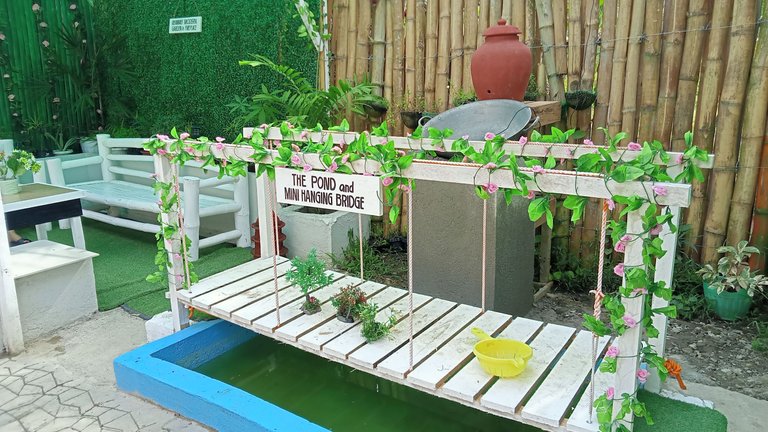 There is also a small fish pond on the place and artificial hanging bridge. Children are very fun seeing this place and some of the visitors are taking pictures of some parts of the place. Even I are already attracted of this small fish pond and artificial hanging bridge.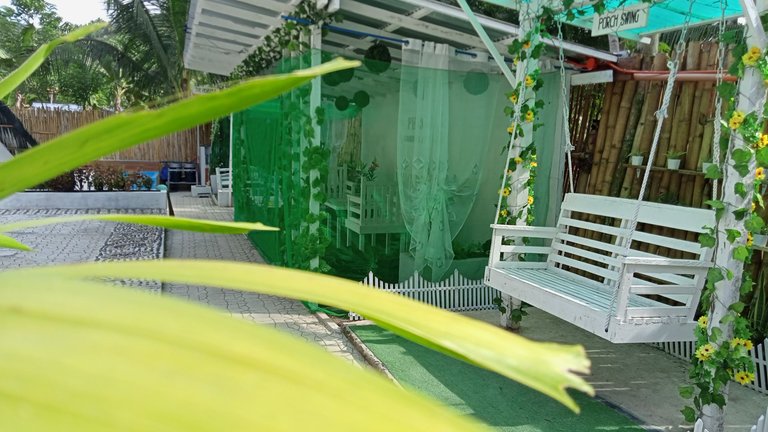 There is also a swing chair found in this place. This swing chair can lift up to 4 people and children are also enjoyed swinging in this place. It is very unique by building it with coated with white paint to make it very presentable.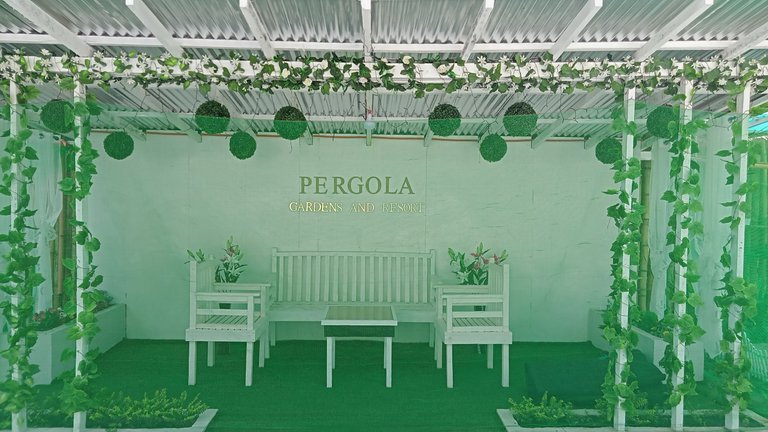 This is the reception area for wedding activities, birthdays and baptism. The owner of the place decided to put a green net on the area so that no insects can enter the place. In my observation about the place, this is very perfect for all different kinds of occasions. The area is decorated with many indigenous balls hanging on the ceiling and artificial grass and vines the walls of the place.
There is also a waitingshed near at the reception area. People who wants to chill and relax of themselves are sitting on the said place. There is also a spacious swimming pool but still under construction.
I am very happy to know and see that our place contains a beautiful sceneries and place just like this private resort. In no time our place will be on popular, soon.
---
---