See the Sunset at Los Kala River !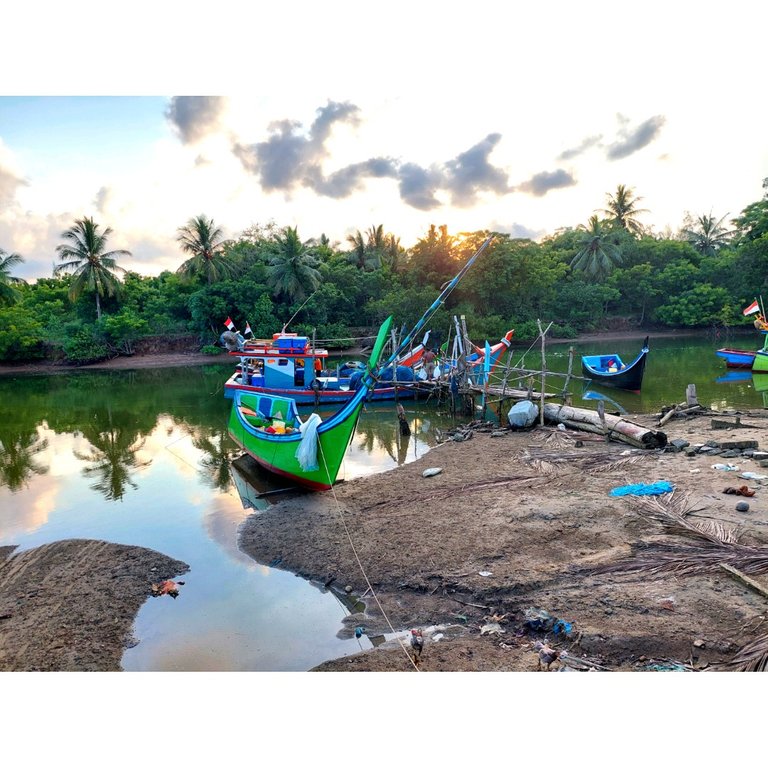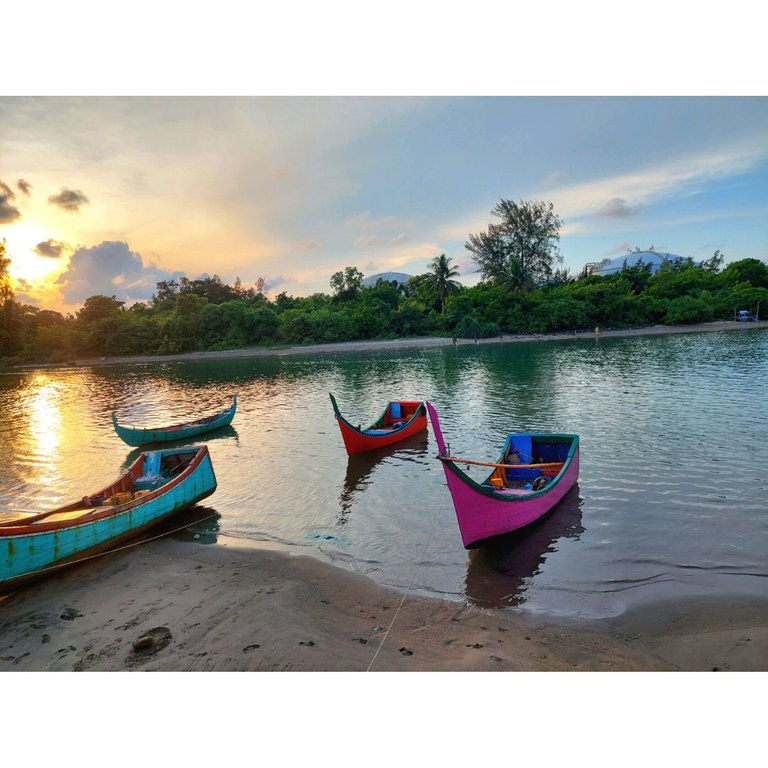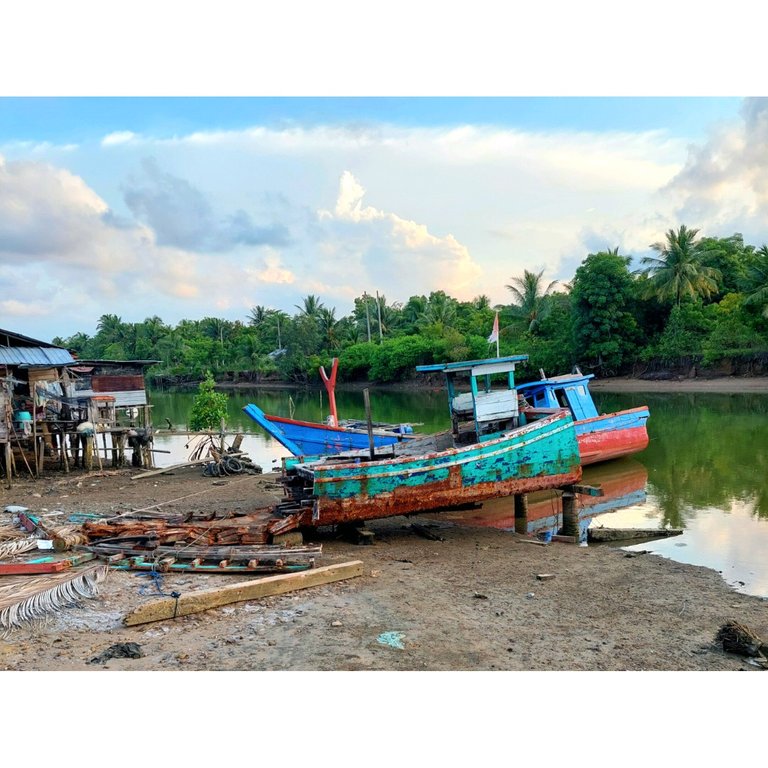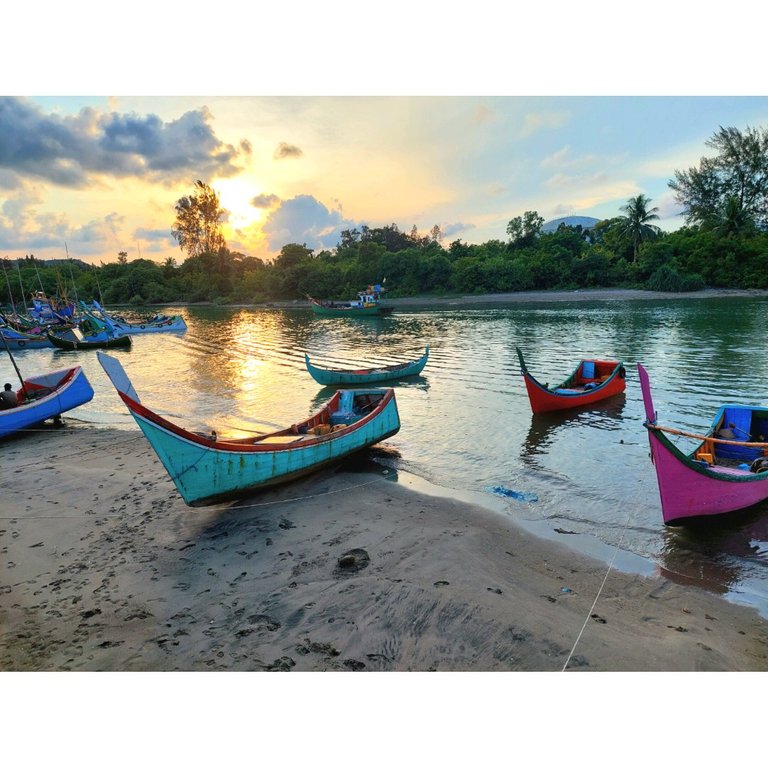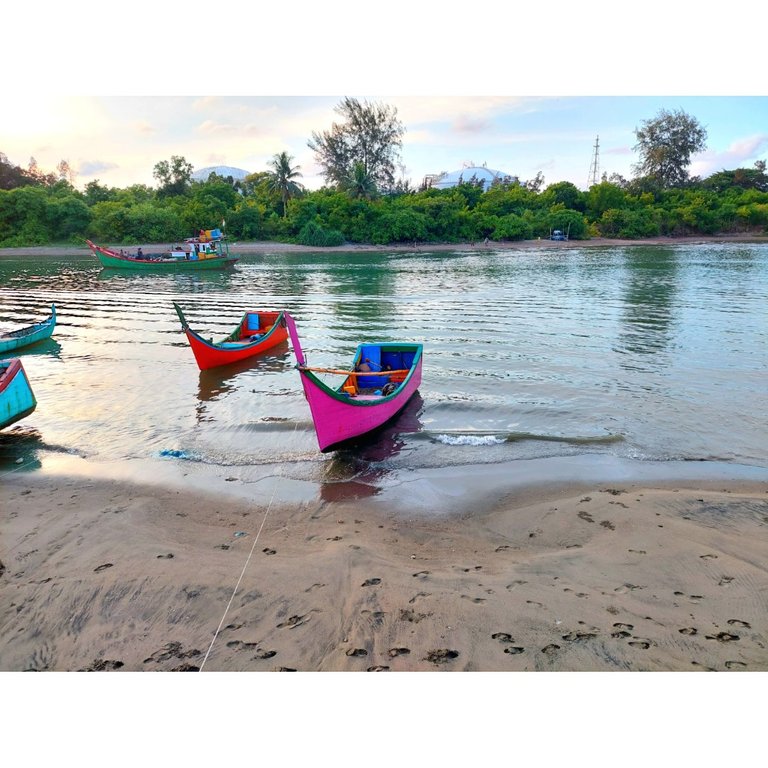 Hi Everyone !
This is my first post on the Parama Community, and from this post I also want to introduce this community to all of you so that everyone knows about this community.
And on this occasion I would like to show some pictures that I took some time ago when I saw the beauty of the sunset from the fringe Los Kala River, and this is one of the best places to see the beauty of the sunset in the afternoon.
At that time the weather at our place was good, me and one of my close friends decided to take a walk in the afternoon by motorbike. In the middle of the trip we decided to stop on the road which is on the edge of the Los Kala River to see the beauty of the sunset that afternoon.
We stopped there for quite a while just to enjoy the beauty of the sunset, because this is one of my favorite places to see the beauty of the sunset in the afternoon because besides being able to see the sunset, we can also see the activities of the fishermen there.
This river is very close to the shoreline so that local fishermen usually use this river as a place to lean on their boats because this river is quite deep and never dries up even in the dry season.
Apart from that, along the banks of the Los Kala river, we also find many local anglers fishing in this river. There are so many types of fish that we can fish in this river such as grouper fish, mujaer fish, sakap fish and several other types of fish.
Across the river is actually one of the Giant Gas Companies in our city, because if you pay attention from there you can see the company's oil refinery. And maybe that's all I can share this time, see you in my next post.
---
---