My Hive Goals For 2022: Update 1

"I think that setting my goal for 700 HP by the end of 2022 to be more realistic and achievable. This way, if I gain anything in excess to my goal, I can pat myself on the back for smashing my goal and achieving greater! 1k HP shall remain my stretch goal for the year."
~Me, 2 months ago
2 months ago, I set this goal for myself with a content plan to accomplish it. Now, I figured I would share with y'all the progress I've made towards that goal as a kind of reintroduction into the LeoFinance community as I seek to become a bit more active moving forward.
As of yesterday, I surpassed 400HP. That goal of 700HP is much closer now than it was! Now, part of that was due to winning a giveaway on Twitter that I was able to bring onto Hive, but I only put a fraction of that into HP - opting instead to use keep the majority in HBD savings as I learned more about the various opportunities available to me here on Hive!
Some such opportunities include buying into some engagement tokens such as PIZZA, BEER, and WINEX. Another was purchasing a Founder's Crate for @psyberx, which I am VERY much looking forward to investing more time into in the future! And a few other smaller opportunities like building up a Hive-based artist like @anikekirsten who I commissioned for some artwork to be the cover of my webserial novella that I've been working on (go check her out, very talented artist and a pleasure to work with!).
Since then, I've been playing with HBD as a vehicle for holding my assets with relative stability while looking at investment opportunities. Just recently, I withdrew 100HBD from savings for the purpose of buying the dip of HIVE incrementally to hopefully build up some profit through DCA'ing.
My goal hasn't changed however. I still have my eyes set on 700HP by the end of the year and 1k as a stretch goal. The strategy I take to get there might just be a little different.



The Game Plan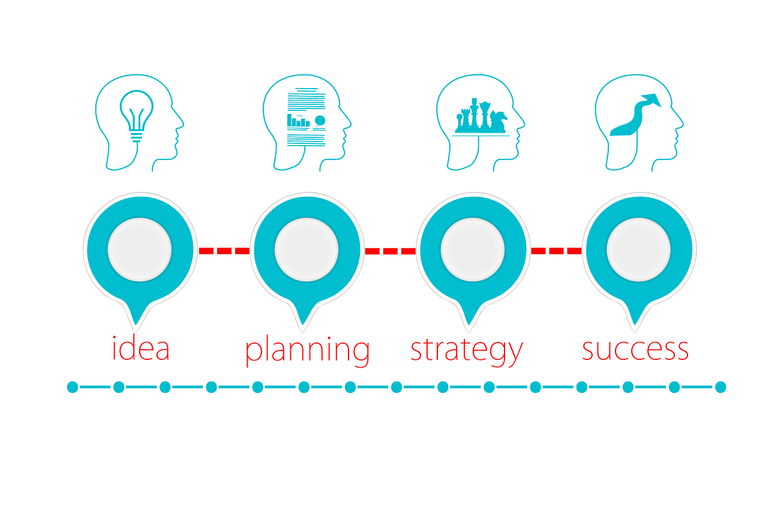 Image courtesy of Pixabay
I have been mostly active in the Scholar & Scribe writing community - a community of creative writing that sets itself apart with its dual token system that rewards both creators and curators for interacting with content - as well as being involved in some events featured in the Freewriters community. With both of these communities, I plan to post at least once a week in each of them (perhaps twice a week if I can squeeze in both ZapFic events on Mondays and Fridays from the Free writers community). This steady content schedule combined with what I hope to be daily reports for Actifit will provide a steady drip of HP and HBD rewards simply due to the consistency of content.
I also plan to utilize some of my AFIT token to my advantage in building up my HP, since it is a decently high value token, and relatively easy to acquire just through daily activity. So in my effort to take better care of my body, I will also be bolstering my HP presence. I've also delegated 200 of my HP to them, which should pay out around 50 AFIT daily. Talk about return for a delegation!
I have dialed back on the live streams as of late, but not because I don't want to stream. I've been having issues with my OBS Studio, and when I get them sorted out, I hope to have at least weekly live streams over on Vimm.tv again! These have performed well in the past, and I expect that continuing to provide a variety of content will serve me well.
I have also begun to explore Listnerds and CTP in an effort to learn some new skills that will assist me in more effectively marketing my content on hive and elsewhere, and very much look forward to seeing how those resources contribute to my overall experience here on Hive!
Ultimately I am still learning each and every day, and some of the things that I try will succeed where others will fail. But that is the beauty and excitement of this journey!


For those of you who are still reading, thank you for your continued time and attention as well as your companionship on this journey of mine! I'll never truly be able to express my gratitude for the community here on Hive, but I'm sure many of you understand the feeling from your own perspectives! We truly do have something incredibly special here, and I am so thankful to be part of it.
Until next time!
---
As always, take care of yourselves and each other, and stay thoughtful.
Your friendly neighborhood dork,
~Thinkr
Posted using LeoFinance Mobile
---
---