Writer's Block: RSD and Depression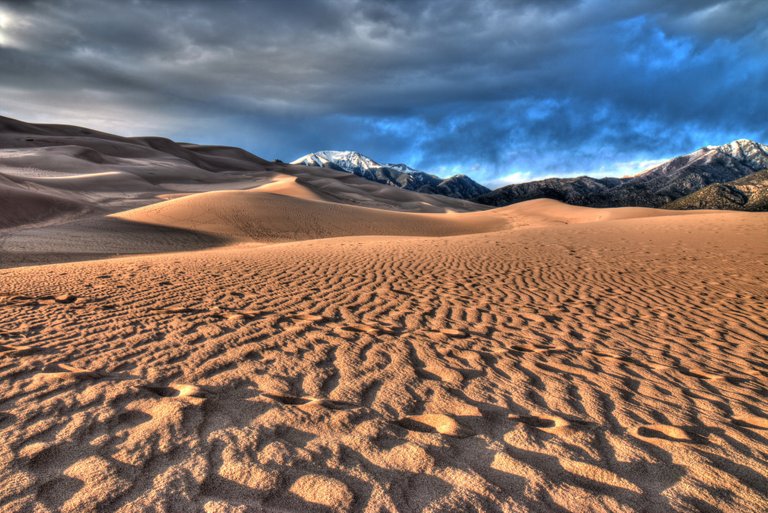 source
I'm not gonna lie, folks, I've been struggling lately. Between financial struggles, family stresses, and personal demons, my life has been a game of "if you can't thrive, just survive" for several weeks now. This has led to a creative block that, in spite of my best efforts to overcome, it feels like pulling teeth to do anything creative.
Even now as I write this that sickly, slithering little voice in my head says "why even bother? No one is going to care about what you have to say anyway. Just give up and continue to be the nobody you were always meant to be."
But I'm going to write down my thoughts and share my heart. Not as an effort to gain sympathy or support, not to receive validation... no... but has a giant fuck you to the voices in my head telling me to just give up, trying to convince me that everything I do is destined to fail and that I'll never amount to anything meaningful in my life. These are lies, and I know where they come from.
---
What is RSD?
For those of you who don't know, RSD stands for Rejection Sensitivity Dysphoria. It is a syndrome where the executive functioning/critical thinking system of the frontal lobe isn't communicating effectively with the emotional processing system of the amygdala. This leads to dysregulation and exaggerated feelings of rejection whenever a perceived rejection takes place. I say "perceived" because it doesn't have to be "real" to affect the individual suffering from RSD in a real way.
A great example of this is when I suddenly have availability to game, I hop online hoping to find friends to game with, but no one is available for one reason or another. I know intellectually that I am not the center of anyone's universe, and that my friends have a right to live lives of their own. However, when RSD gets involved, it can be very difficult to separate what I know intellectually and what I'm feeling emotionally from each other, and it can feel very personal if I am not actively aware of what is going on inside my heart and mind.
Understanding RSD goes a long way to helping cope with it, but sometimes it's less obvious and more difficult to suss out. Sometimes it hits when someone (like a partner) is making an innocuous statement about how stressed they're feeling about all the things that need to get done around the house. Had nothing to do with them, but the RSD-challenged could very easily take this statement as an underhanded criticism about how they aren't doing enough to help out. This can start a slough of self critical and self defeating thoughts that cause the RSD-challenged to spiral into a depressive state of self loathing if they don't identify what is happening in reality.
---
RSD and Depression
The coupling of these two disorders is highly devastating and even lethal. Where a depressive individual already struggles with feelings of low self worth, anhedonia (loss of ability to feel pleasure in normally pleasurable things), and low motivation, a depressive individual with RSD is also struggling with the feeling that everyone is rejecting them - further contributing to the worthless feelings and loss of motivation. This can create a very deep, very dark state of the mind and spirit.
That is where I have been for the past few weeks, feeling incredibly down on myself, unworthy, alone, and rejected by everyone - including myself. Nothing I could do would be good enough for my own standards, so I couldn't even accept myself.
It took a big blowup and then intentional reconciliation with my wife to illuminate to me what was going on in my heart and mind. I realize now that the feelings I was struggling with came from a place of extreme stress - my caseload has been essentially cut in half due to environmental factors, and when I don't have clients, I don't have income. This is normal, but where I began to go down the spiral of RSD was where I believed that my wife was rejecting me and the efforts I have been making to drum up business, take care of things financially, and do what I can to support my family. This feeling of rejection contributed to my (admittedly unhealthy) response of disengagement and disconnection from the family to avoid having to face them and my perceived failures as a husband and a father. The disconnection only served to exacerbate the problem because of the relational distance it created between me and my family, which only served to feed into that cycle of "they're rejecting me."
It seems so silly now, looking at it in hindsight, but understanding what contributed to the situation lends insight that will assist me in responding more effectively in the future.
---
What does this have to do with writer's block?
When I experience writer's block, it's more often because I'm in a desert of the soul rather than just not having anything to write about. When my mental and spiritual health is good, my creative health often follows suit.
So why write this whole post? Part of it is to get my thoughts on "paper" to help me process the experience more effectively. Part of it is to share some context for why I've been so inactive lately (and to serve as an apology of sorts). Mostly, though, I believe that in sharing experiences - even if they are a bit personal in nature - we are able to grow together more effectively. Maybe through reading about my personal struggles and how I understand them, you might understand yourself a bit more. Perhaps through that understanding, you'll have more grace and acceptance for yourself. Maybe... just maybe... our interactions in the comments will contribute to a shared experience of growth as we strive together to become the best versions of ourselves.
I don't know what will ultimately come from this post. What I do know is that, when you're in a desert of the soul, there is an oasis in there somewhere. Maybe that oasis is a good friend, or a romantic partner who is emotionally and spiritually supportive and helpful in exploring these things, or a random internet stranger whose words resonated with you. My belief is that, whoever or wherever that oasis may be found, it's ultimately the soft and quiet whisper of the Creator gently calling us out of the wilderness and into healing.
---
Conclusion
So, hopefully this is the first of many "post-desert" pieces that I write. Regardless of what you, my friends, get out of it - it has served its purpose: to further get me out of my spiritual desert and begin making intentional steps towards life and creativity. I appreciate your time and attention!
As always, take care of yourselves and each other, and stay thoughtful my friends!
Your friendly neighborhood dork,
~Thinkr
---
---