High Rewards, A lot at Stake | Saving up to change our lives..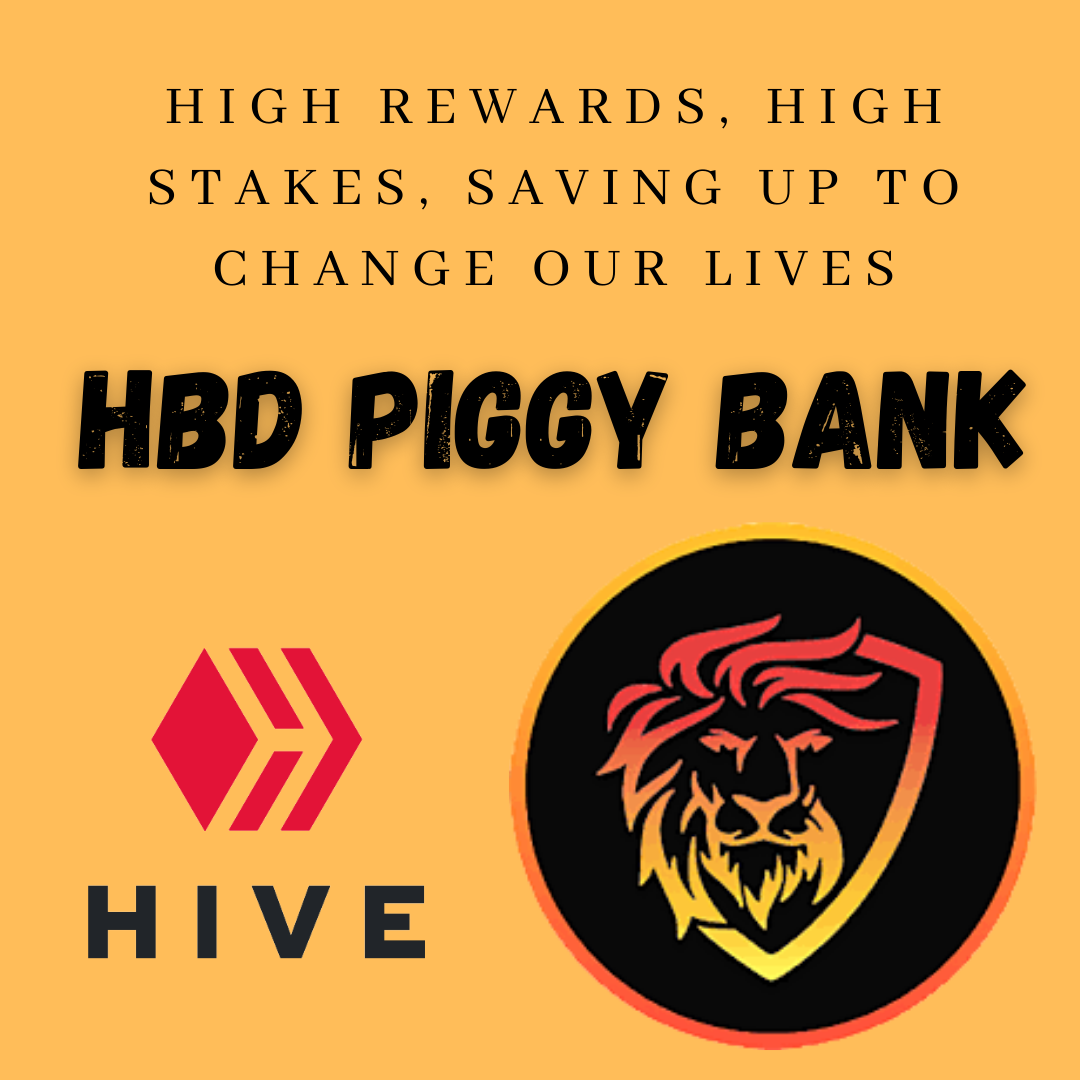 More than one basket
I've personally never felt comfortable putting all my eggs in one basket. It just feels stupid for me to do so, especially when I have made some poor decisions in the past, picking the wrong project to invest in. Luckily, my decision-making is going much smoother, I'm usually not feeling any FOMO, which helps a lot when it comes to avoiding making bad decisions. I've also learned to control myself not to buy in when a chart shows a shooting star or be careful when seeing a falling knife. These few rules have made me re-think some options several times, and afterward, I was proud to have diamond hands.

Finally, I can build my Hive stake
Rather than having to cash out from time to time, I can now say I'm building again. I have set myself some rules during my last power-downs, that I could not go below 1000 Hive Power. Especially with today's price of $HIVE, I'm so happy that I stuck to that rule. Not going below 1000 staked $HIVE has now brought me a vote that's actually worth a few cents. I never had a vote that was worth something, it was more dust, so now seeing some cents added to a vote somewhere, I feel better than ever.
It's even a better feeling knowing that I won't have to use my Hive stake to power down anything anytime soon as I have other coins to do that now. My focus on Hive is now: building and slowly making my curation worthwhile along with it.

SPK.Network Claimdrop on January 6th 2022
Although the amount of Hive earned for each dollar is now less than a few weeks ago, I will try to earn as many Hive coins as possible by writing, especially before the snapshot of the airdrop for SPK.Network. I've seen @theycallmedan mention it on Twitter and then I read @spknetwork's announcement post about the claim drop coming in 90 days (at the time), but to me, it felt impossible to accumulate more Hive so that the claim drop would be worth it. I feel there are so many members out here that have HUGE stakes, that my just over 1000 HP will not be worth it. This was how I felt weeks ago.

Fast forward several weeks
About a week ago, I started publishing my content again. I had several rough weeks before that, and could not do anything but feel numb and sleep a lot. Until I felt better and was filled with inspiration and energy. I was ready to start sharing my content again. Many drafts were ready to be published after just a bit of dedication and time from my side, and I decided that I had enough time to grieve and should get shit done again. I wasn't going to miss out on this year's Christmas Crafts series that I had planned, so I pulled myself together and started creating. To my surprise, $HIVE started pumping & my content was rewarded well. It motivated me to publish more as I have enough drafts and ideas, on top of that a ton of inspiration as well. What's keeping me from not giving it all I got? Nothing! So I have been going all in, sometimes publishing 2 or 3 posts a day and I still can't get enough of it. I see the pending rewards and realize that my claim drop may be more valuable than I expected weeks ago. It's very motivating to keep going.

When rewards go up, I think about how to spend these funds
I usually don't power up my HBD earnings, simply because I want to keep this liquid for when I need funds to buy into another project. I can manage to leave the coins until there's a pump or until I collected enough HBD to move into a project. But with the higher amounts of HBD coming in (at least in the next week), I was thinking about how to divide this into several options so that I'm not putting all my HBD eggs in one basket.

HBD Savings with 10% APR
As I said, I don't want to save up all my coins, so it has to be a portion of my rewards instead. Therefore I decided that 25% of my liquid HBD earnings will go straight into savings and the other 75% are still a nice amount to save up, wait for the right moment, and then use to move as I see fit.

Savings for what?
A while ago, my boyfriend and I discussed how we're going to handle crypto when we have doubled our portfolio from now or even higher amounts. We both agree that at least put a certain amount should be put into stable coins and staked so that we can see rewards come in without the risk for impermanent loss in farming. Of course, like a Hive author, the closest thing to a stable coin is actually HBD so it makes sense to start with this now. I do believe that with the amount I'm handling currently, most of the money is better off being placed in projects that might (or not lol) go up a lot during the next months. Others are placed in longer-term projects, and well, some of them are now also put into savings in the form of HBD.
I will try to refrain from withdrawing it until we need the funds for the costs of moving to Spain next year. But my priority is now first making that HBD piggy bank as big as possible!

Life-changing crypto earnings thanks to Hive & Leofinance
I already mentioned some of it in my post on Leofinance yesterday, that the earnings on Hive and Leofinance are truly life-changing. Where it has saved our asses several times dealing with financial burdens, it is now helping me to change our lives for the better again. This time the reward after achieving the goals will be better than ever! We wanted to leave to Spain for a few years now, but the pandemic has truly messed things up, not only was it hard due to the world issues going on, but also regarding education for our child who kept falling ill as sitting inside wasn't doing any good to her immune system obviously. I've had sleepless nights to think of a solid plan that we could execute even with the pandemic going on.

It all wasn't that simple to just go and plan stuff
So many things to take into account, as well as funds that need to be collected first. We weren't planning on cashing out our full crypto portfolio, but instead, I'm trying to DCA and take just a tiny bit each month for a few months now. I put it into a fiat vault meant for this purpose. But now the feeling of having a deadline is starting to get to me as I know very well that 6 months pass by so quickly, and we planned on having at least 10k when leaving here so that we can rent something for 6 months without worrying about other things may be blocking our plans (read: pandemic issues and such). On top of that will I need to figure out if (and how & which) school we will register our lady as this was a HUGE issue here in this country and I don't want to repeat this horrific process in another country.

Taking opportunities as they come
Currently, a big part of my days is spent crafting, capturing it, designing, and creating content about it. It's been a very busy week, but as long as I'm pumped with inspiration and energy to do so, there's not a soul that can stop me! I will do my best to make sure that we have reached the savings goal in about 6 months, so that we can leave as soon as the situation allows us. Most likely that won't be sooner than next summer, but I just want to be ready in case we can.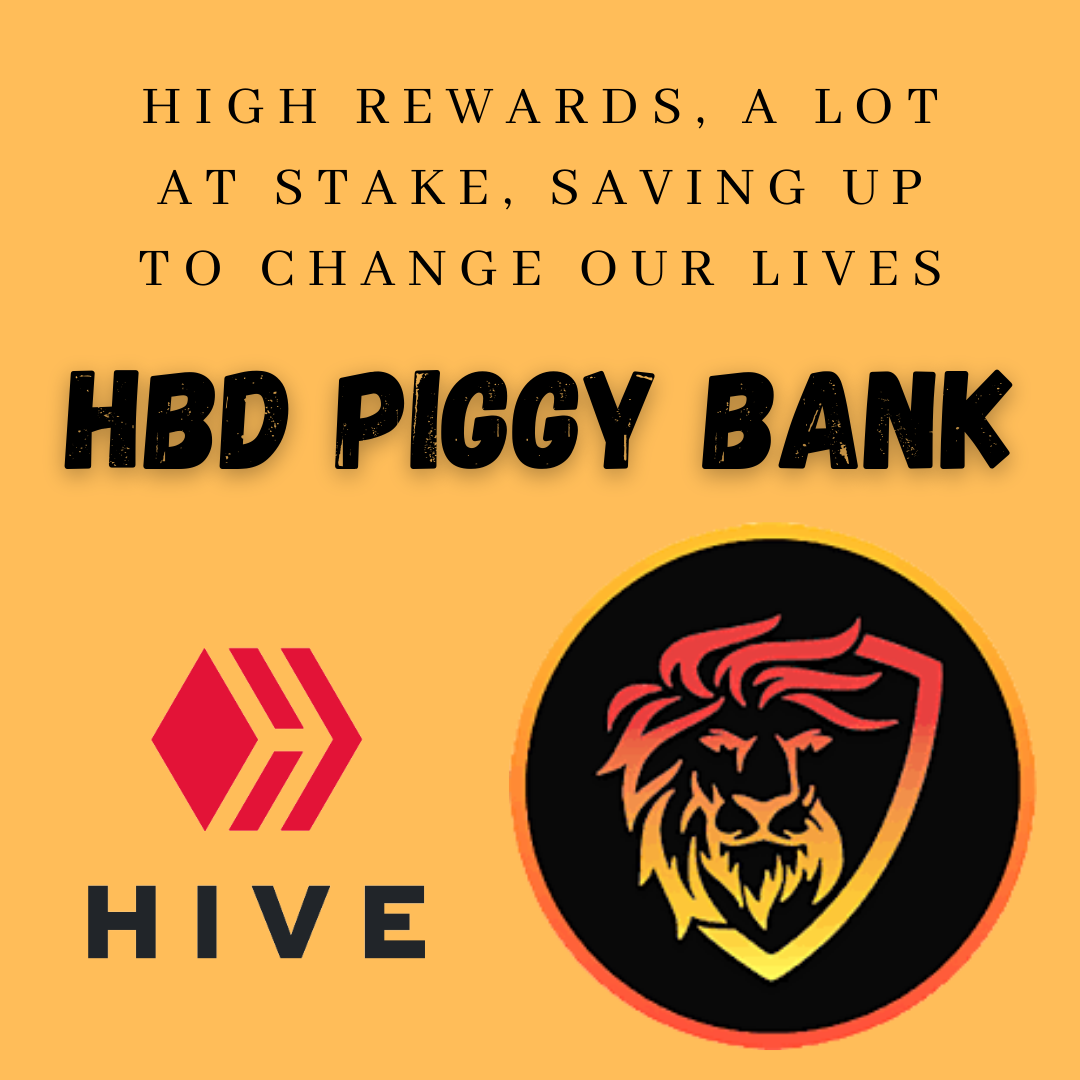 Your support means the world to me!
So now you know that your support doesn't just mean a nice reward for now, to me, it means the freaking world as it brings us one step closer to the goal of leaving this country where we're so unhappy and don't fit in. I'm ready to go home, and every single supporter on Hive & Leofinance is part of our road to fulfill our dream and find that place where we belong.

Let's Connect
If you want to connect, give me a follow on my socials, or for inquiries send me a direct message.
Posted Using LeoFinance Beta
---
---