Holiday Vibes Means The Tabletop Grill Gets Used More Often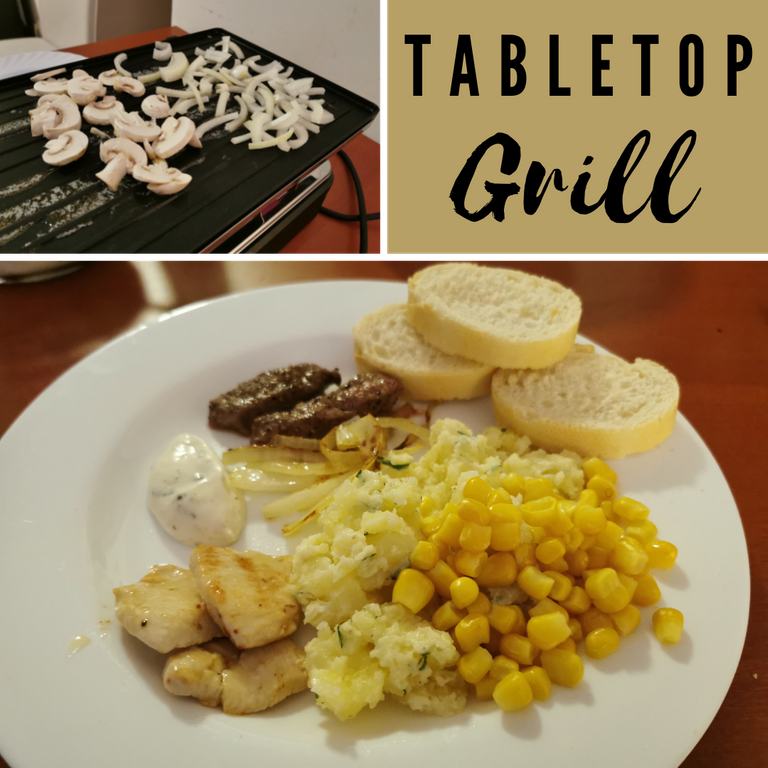 Holiday cheer
I don't know how it is in your country and how you have your own family traditions around the holidays? I do know that for as long as I can remember, we had this thing in our family that we would fire up the tabletop grill with the family, mostly at my grandmother's and grandfather's house. We had to share one of these table grills in the family, so it could happen that with other occasions than during the December month, we'd had to "fight" for it, haha. It just didn't make sense to buy one of our own, we didn't have that much money to buy something that was used once, maybe twice a year. Money could be better spent otherwise, you see. Because of this approach the family used, it has always felt like a special occasion when the tabletop grill came out from under the dust it had been collecting for sometimes up to a year.

A tradition that still lasts
Although I've never been very keen on traditions that were sort of mandatory where people were left having no choice but to agree during the holiday month while dates were planned, I always kept the tradition alive that a tabletop grill was meant for these special occasions like Christmas and birthdays. We didn't have one for a few years though, but last year I felt it was time we should get a new one. I sent out my boyfriend to find one, which wasn't an easy task as they seemed to be sold out everywhere at the time, just our luck. A few days later he bumped onto one and bought it. We had a nice dinner and the next day it was time to bake the leftovers on the grill again. This is also a tradition. Whenever the tabletop grill had been used, the next day was reserved to make sure that all the food was consumed.

December weekends
Instead of waiting for Christmas this year, we decided that when it's a weekend during December, there's enough reason to take out the tabletop grill. With the winter here, we often don't know what we should eat today, and go for something easy. On top of that, we have my boyfriend who seems to build an intolerance for more and more food by the week, so we love playing it safe for him not to get ill. He mostly eats chicken and mushrooms when we use the grill, so he's quite safe from getting into trouble later. It's also a fun moment as a family where we actually take some more time to sit and enjoy the food compared to the usual dinner moments.

The hunt for chicken
Today we had to go to 3 supermarkets to find chicken for our dinner! A while ago, it was decided we'd not buy meat from the supermarket that's pre-packaged anymore, but stick to the fresh counter in a few supermarkets of our choice that seems to have higher quality food. Unfortunately, it was not available at one of the supermarkets and the other had chicken looking horribly, and therefore we drove to another shopping mall for this purpose only. The rest will go into the freezer after tomorrow's dinner. Luckily for me, we did find great steak today, which I truly appreciate when we have this kind of dinner.

This is what we ate today
We always place different bowls on a side table so that we can decide on the go what we wish to eat.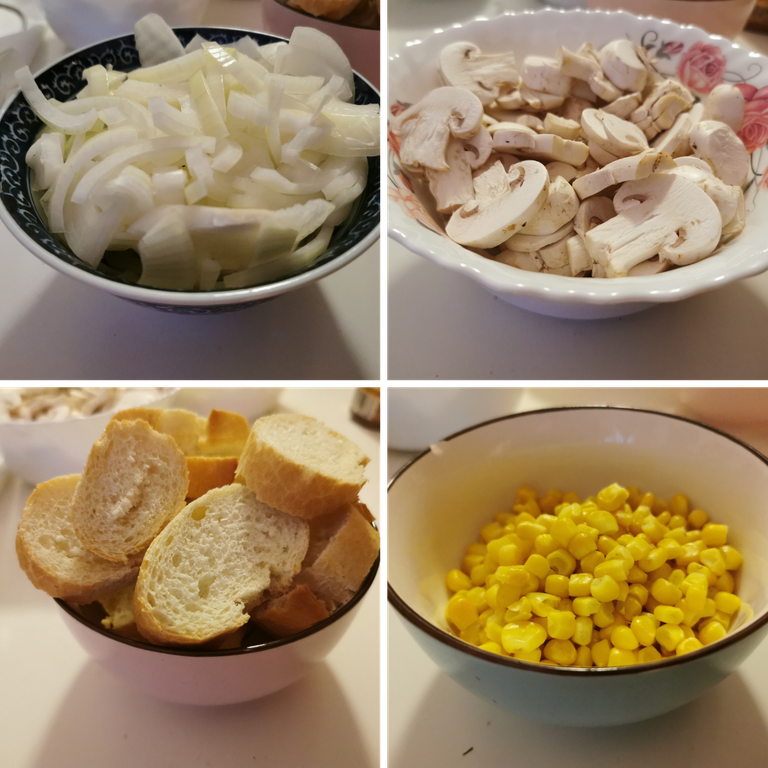 We had onions, mushrooms, fresh baguettes, and corn.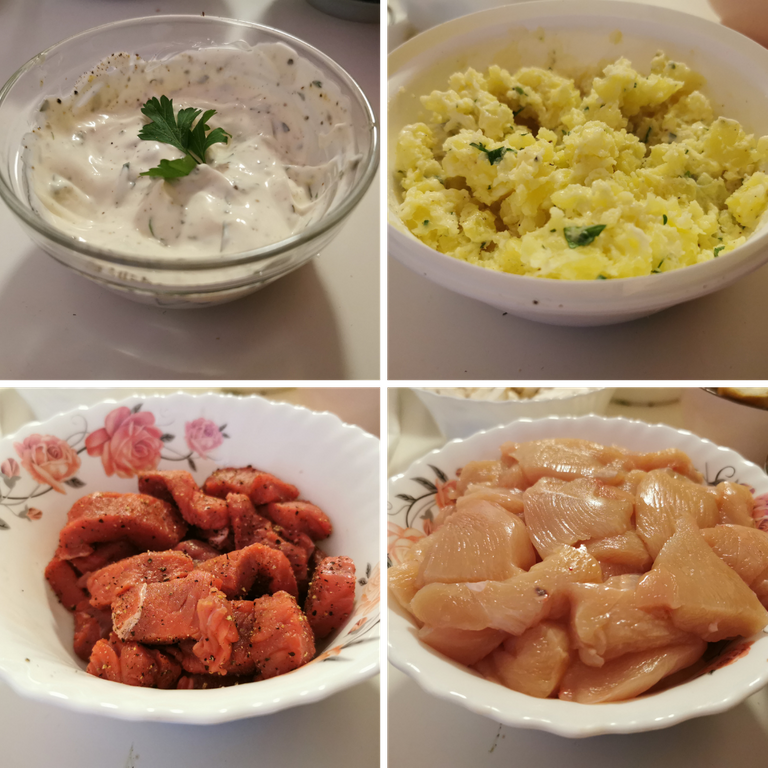 A homemade sauce and homemade potato salad both with fresh parsley. Steak and chicken, in small portions ideal for the tabletop grill.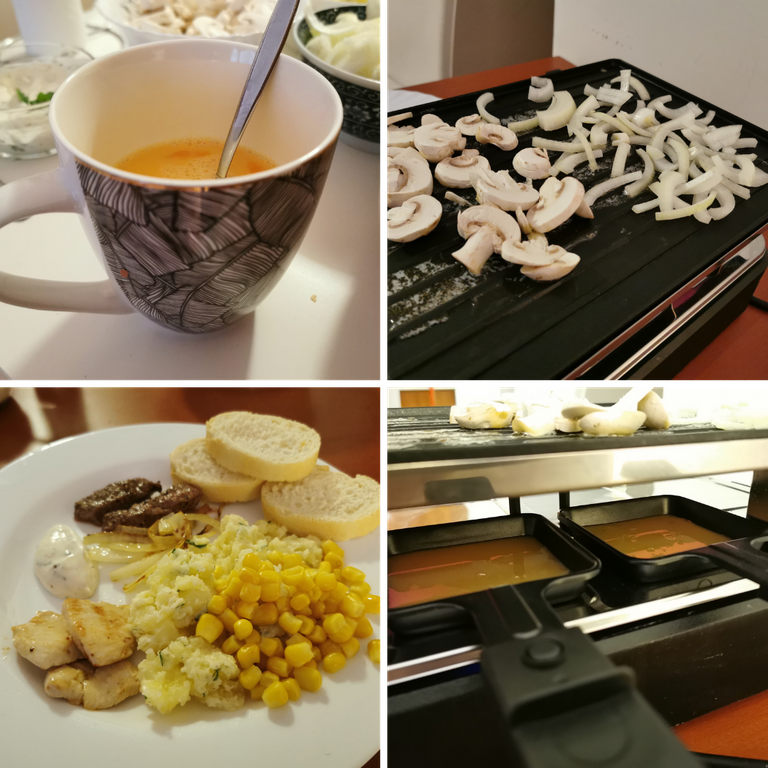 Something that I don't know if it's common, but it's been common in our family, is eggs to prepare in the little pans under the grill. This is actually the only thing they're being used for here. We always start with some onions and mushrooms on the grill as they take some time to be perfect.
Once done, we can just add the stuff to our plate as we go and we have a very nice dinner where everyone can pick their own food. We forgot to cut the paprika and cucumber today, they were added later. :) The leftovers will be consumed tomorrow, I'm already looking forward to it!

Let's Connect
If you want to connect, you can give me a follow on my socials. For inquiries, you can send me a direct message on Discord.
My Referral links:
---
---