Listnerds Chances: Buy & Stake Listnerds, pick a nerd and double your Listnerds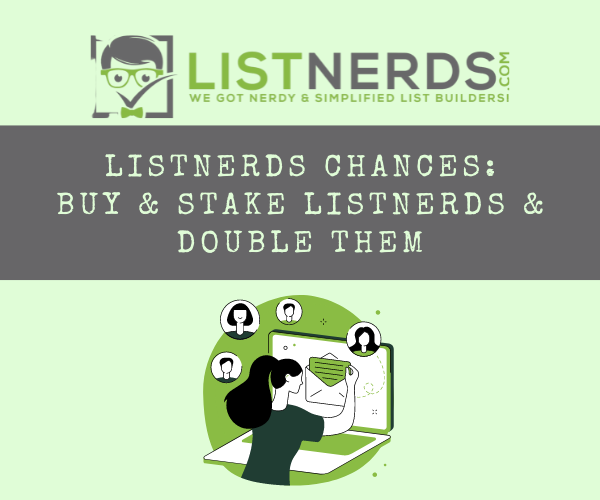 Listnerds
It has been a while since I wrote my last Listnerds guide. But I think I'm forgiven while prepping the emigration as well as the settling down period we landed in after arrival. During the past week, I finally managed to find back my flow a bit and became more focussed on content creation. I also started to have a few ideas about what to write for Listnerds again as every time I share one of my guides, I still receive at least one comment from someone thanking me for writing them. They have proven to be useful continuously and I think it's time I slowly focus on completing the guide series so that I can bundle them in an ebook soon. I could not find the right flow to write guides for a while, but here we are, back in the writing seat.

Chances
Although the chances tab inside your Listnerds account has been there for quite some time, I never wrote about it nor did I try it out until today. I was curious and thought that there are probably more people that never tried it, so let's promote it a bit. After all, it's good to promote the token we all love earning so much, isn't it! So here's how it works: you buy any number of Listnerds tokens off the market, click here to go to the market, stake them inside your Listnerds account, and then you will get a chance to win the same number of tokens after a fun game of picking the right nerd. Sounds fun, right? Below you can find the step-by-step tutorial in case you are unsure how it works: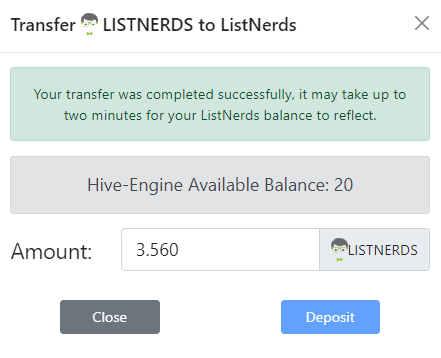 I bought 23.560 Listnerds on the Hive-Engine market and want to stake 3.560. I will deposit them and once they arrive in your Listnerds account (it may take some minutes!) you will see them liquid there: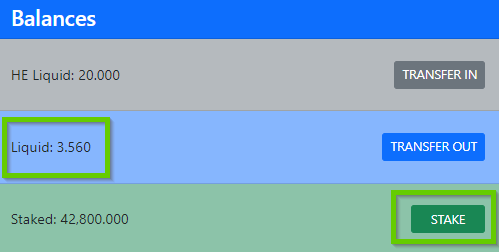 Click on stake and fill int he number of tokens you want to stake.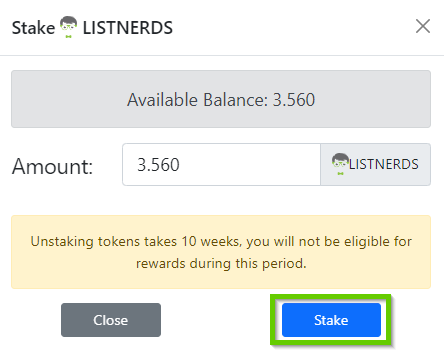 Once completed, you will see the message above and you can check your new stake from that moment too. Sometimes you need to refresh the page though.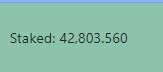 Click on the chances tab on the left side of your account:

Click to win:

Now pick a nerd: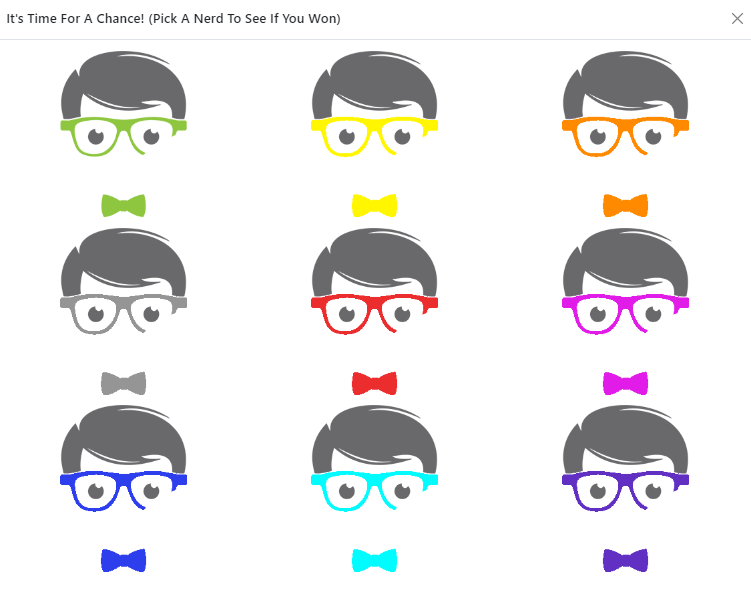 Drumroll...

Awww shucks! Better luck next time!


Join our awesome team!
So you may have read about Listnerds here and there and decided to take the step and join. You can just sign up on the website but then you will have to figure it out all by yourself. But why would you go for that option if you can join our awesome team of content creators? We have our own team discord and this is only available for direct team members where we answer questions as well as guide newbies (and the OG members) through the process. When you join the team you are also quite certain not to miss new updates because there's always a team member on top of the new updates. Convinced? Sign up with the link shared above, you will then show up in my referral list and you can contact me on Discord (linked below) to get access to the team chat.
Just remember that nothing gets thrown in your lap for free, you will have to be willing to do some reading about how everything works because I write the guides for a reason, so that I don't have to explain simple questions over and over again. You are lucky that you can learn from my mistakes though because I also share these beginners' mistakes so you don't have to make them yourself!
One last note in case you are considering joining: you will see a welcome offer only once when you log in to your Listnerds account for the first time. The offer is worth taking! Depending on your budget, if you can miss the money, you should go for the enterprise offer right away, once you're logged in, the offer is gone and you will pay 30% more. If you are in doubt please contact me first on Discord before you sign up so I can help you make the right decision for your needs.

More Listnerds Content

Credits

Let's Connect
If you want to connect, you can give me a follow on my socials. For inquiries, you can send me a direct message on Discord.

Social Media Management Portfolio:

My Referral Links:
---
---