Lunch at Ikea with my daughter | She loves it so much!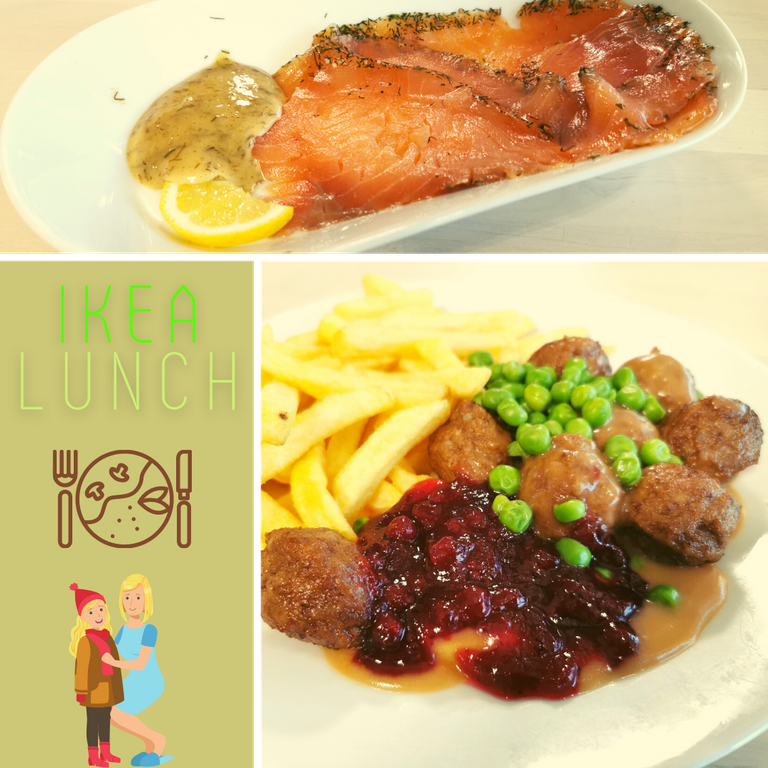 Daughter loves going to Ikea
Whenever the word Ikea falls here, she's all excited and "Yes, I want to go to Ikea!!" to the point that I'm afraid to propose going there as I know how much my boyfriend hates going, lol. He truly hates the crowds there (me too), to the point that he will refuse to go with us. I have been waiting for him to agree to come anyway for a while, without any result. I had a few items that I needed to buy from Ikea that has been sold out every time I went there, so I really wanted to have another look soon. A week ago, I decided to go after picking her up from the kindergarten, not knowing that I'd be stuck in horrible traffic immediately. We agreed to go another day as I have issues seeing well when the night falls and don't want to be stuck in traffic longer than needed.

We had a mommy-daughter day
I canceled her lunch at the kindergarten and expected to have some real fun in the snow yesterday, as for 2 days the prediction stayed the same: a lot of snow during the night and day AND a temperature below zero. What could go wrong? Well, waking up there was no snow to be seen, and it was mostly raining, so it seems. Later, we'd find out this was wet snow. The prediction was correct, only did I not check what kind of snow, oops. My daughter was quite disappointed and I felt bad for her to be at home now while the weather was bad as well. Therefore I thought I should just take her to Ikea to have lunch together. Daddy was working, he could not join anyway, so it was just her and me. I can't believe how happy she gets when I mention we're going there, so it was actually quite the easy fix to help her forget her disappointment about the snow.

Traffic was smooth, Ikea was not crowded
The timing was impeccable, to be honest, and it was the smoothest drive there ever. We first asked about our two needed items and found out they were out of stock until halfway through January. Oh well, at least I didn't have to wander through the Ikea now and we could go and have lunch immediately. My daughter always picks the same food, and she loves the chocolate cake they have at Ikea. I always let her pick the things she wants there and not make a fuzz out of the veggies as I want this to stay a pleasant experience without that kind of drama.

My Lunch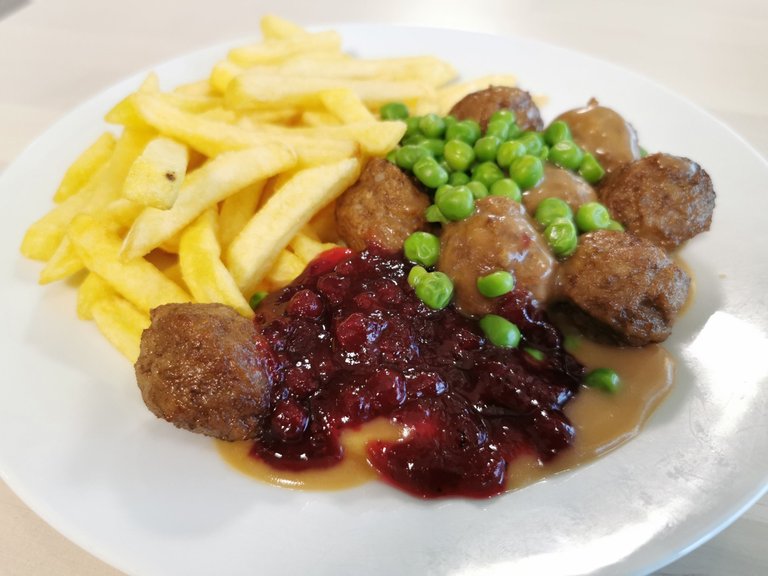 I had the famous Swedish balls with french fries, peas, gravy, and jam. It's honestly the only main course I ever tried there, except for the change that I now add the jam which I didn't until recently. I always wonder why on earth they'd call this "vegetables" if you only get a small spoon worth of peas. It's not even worth mentioning them. Maybe it's something Swedish, I don't know.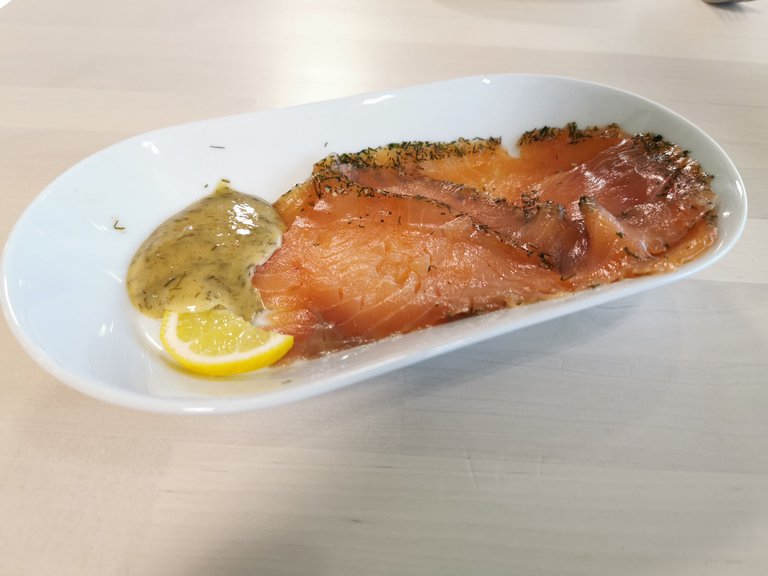 What I always LOVE at Ikea, is the smoked salmon. I mentioned before, that smoked salmon is so expensive here, and I rarely eat it. Whenever at Ikea, I have to order this as it's a reminder of how much I love it. I don't like the dressing at all btw, so I always try to find a plate that doesn't have the salmon covered with the dressing.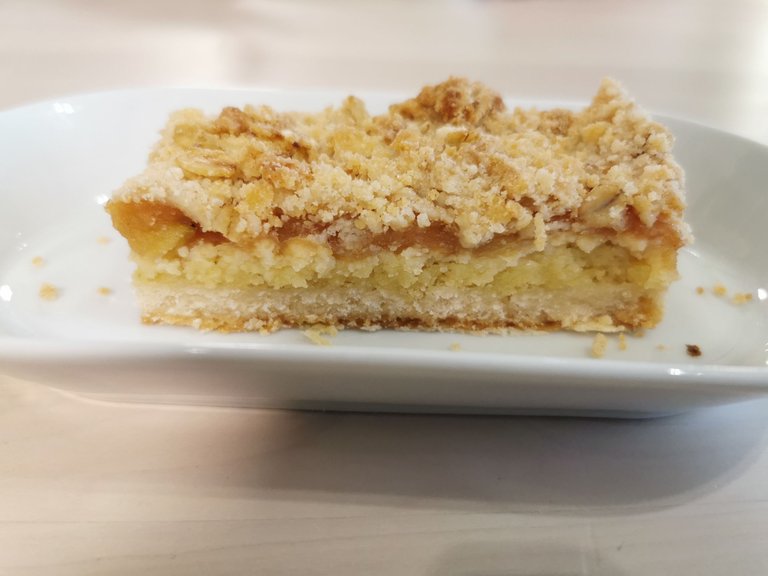 I rarely eat a dessert at Ikea as I find them often too heavy after having lunch. At home, I don't eat dessert that often either, so it's not that I miss anything when I skip it. Yesterday they had apple crumble pie though, and I decided to have dessert this time because the Ikea apple crumbles pie was the reason that I discovered that I loved apple pie. This was funny, as for decades I said I hated it. This one is close to my heart you could say, so I ate it and enjoyed it!

Daughter's lunch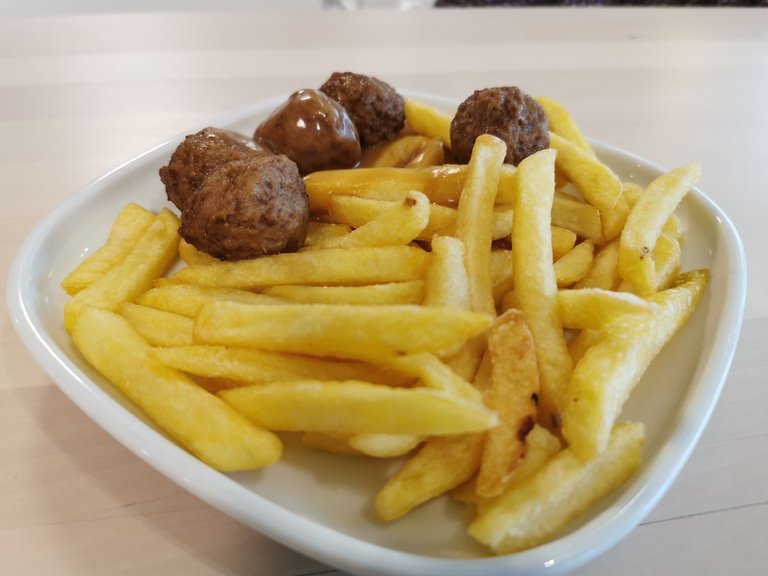 The famous Swedish balls with just french fries only. And to be honest, if I'd only order her the Swedish balls, she'd probably be fine as well, she rarely finishes the fries. But it's her time when we're there, so I let her be.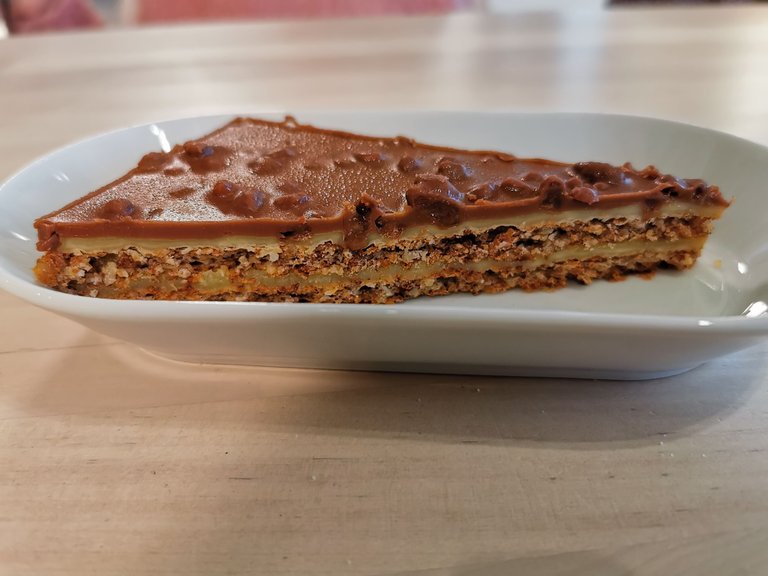 Chocolate dessert is what she always picks, ever since she had this one, she starts talking about it whenever we decide to drive to Ikea. I always hope it's not sold out as she'd be disappointed. So far, so good.

Takeaway
We also took home a big menu with Swedish balls for her dad who could not join us and had still water. The lunch was simple, but satisfying and only cost $15 in total for all three of us. Not that bad, and we didn't have to do the dishes ourselves. :)
Do you ever go to Ikea? Do you have lunch there or do you skip the eating part when you're at Ikea? Let me know in a comment.

Let's Connect
If you want to connect, you can give me a follow on my socials. For inquiries, you can send me a direct message on Discord.
My Referral links:
---
---