Music | Weekend Engagement 84 | A Tough Cookie!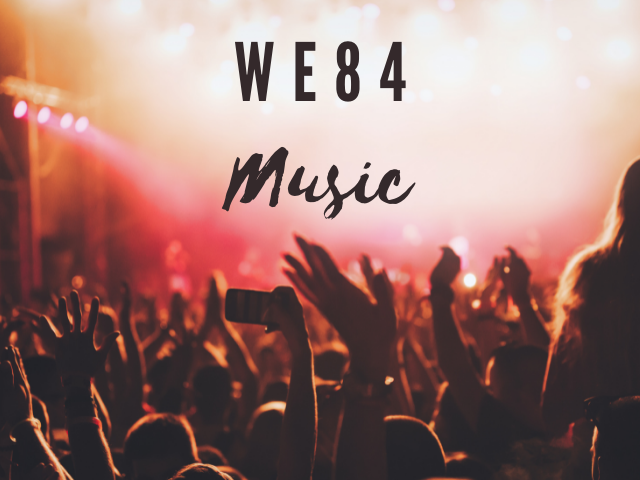 Next week It will be an easy topic, he said :)
I read last week that @galenkp said to someone in a comment that this week's topic was going to be easy. Although I love the topic, I do feel torn as I have so many things to share answering several of the options. I will just go with option one and stop doubting.

✨Option one: Music that moves you or makes you feel deeply
Oh, I can write a book about music that moves me or makes me feel so connected with my emotions. So instead, I will just stick to the music that pops up in my head first. Andrea Bocelli. I don't speak Italian, so when listening to it, a big part of the song I can't even understand. But that's the great thing about music, it goes straight through your soul, and language doesn't matter anymore!
I have heard Andrea Bocelli many times in my life, and it was always touching but then there was this moment that he was going to give a concert here in our city. Not long before I discovered his upcoming concert, his concerts were brought up by a friend in our home country that this was truly one to experience once if ever having the chance as it's amazing to be there.
So what I did was propose writing a review for them for concert tickets, and to my surprise, they agreed! They even gave me great seats, I was super excited when the date was finally there. Those weeks in between, I was constantly listening to his songs and trying to sing a bit Italian here and there, lol. But no matter what I listened to, I often had tears in my eyes from emotions getting the best of me while listening. I just feel his music and I feel his warmth while seeing him sing.

Traveling to the concert wasn't smooth
It was quite the experience let me tell you this. First, I needed to get there by public transport because we didn't own a car yet. I doubt if this was even accessible by car looking back at the madness around that particular arena. Trams were overloaded (more than the usual) people couldn't enter the subways, everyone was pushing and you could have easily fainted while getting out of breath. Thankfully, I arrived safely at the arena and there I could pick up an envelope with my name, finding out that we had row 2 seats! I felt like a VIP there because these tickets were pretty expensive. It was quite a cool feeling I arranged that for free.

The moment we entered the arena
I felt relieved to see all the seats there knowing that the pushing and being stuck in the crowd was over, we could relax. We sat down and waited a while before it started but once the orchestra started I felt goosebumps. There truly is something magical about a live orchestra. Until that moment, I had only seen smaller ones at dance parties when they had a special intro or moment on stage, which is AWESOME let me tell you. But this, knowing that the great Andrea Bocelli was about to sing there was quite the experience.

Guest appearances
All of the guest appearances were great and one of them had true chemistry with Andrea, it was touching to see. I've watched my (bad quality) pictures and videos many times, but unfortunately, I can't find any of them now as they are stuffed away on old disks and I forgot where I left them. Ouch. I know I have them, but I don't remember it now, haha.
Let me tell you that it does something with your soul if you see this man, that feels like he's an angel or something (and I'm not even religious) feel his music and enjoy it with every cell in his body. There's something about this facial expression that touches me over and over again. This man, he has a true gift and I'm so so so thankful that I have been able to be part of that one night, especially now that life has changed so badly and I wonder if concerts and parties will ever be the same as before the pandemic.
Although I had a few other of these experiences, none of them made an impact on my soul as Andrea Bocelli did during his concert. I hope I can see him again in the future as I want to share this experience with my boyfriend who keeps saying opera is not for him. It wasn't for me either, but this is something different, it's the experience that makes it so great. I would recommend it to everyone!
Have you ever seen Andrea Bocelli live on stage? If so, did you feel the same? Or do you have another artist that you embraced in your heart after visiting a concert? Feel free to share your experience in a comment and/or join this week's Weekend Engagement topic here.
Thank you for reading!

Credits
The text divider is my own design, where I sometimes use images from Canva Pro or in other cases, my own images.

Let's Connect
If you want to connect, you can give me a follow on my socials. For inquiries, you can send me a direct message on Discord.

My Referral Links:
---
---