What if... A glimpse of a future for POB use in "real life" // E se... Um vislumbre de um futuro para o uso do POB na vida real
We all know that the nature of technology and man's relationship with the virtualization of the economy (in the blockchain sense) is unquestionably the path of the future. We see this happening more and more, and little by little, even simpler people who are not connected to these technologies have been experiencing this relationship of technological advancement through cell phones, mainly. I don't know how the issue of FIAT money transfers works around the world, here in Brazil the PIX system was recently implemented, which is blatantly a simplified copy of the concepts offered by the blockchain for many, many years. So far the blockchain is relatively stuck to a niche of people, users who understand its logic, and when they know how to use it, delight in things like: zero transfer fees for certain currencies, transaction speed and security. Now, the same is being experienced by simple people in society, from a bartender on the corner to the owner of the largest market in Brazil, I've even seen a street beggar who accepts pix (And that's amazing, and I even donated for him). It's great to see these advances.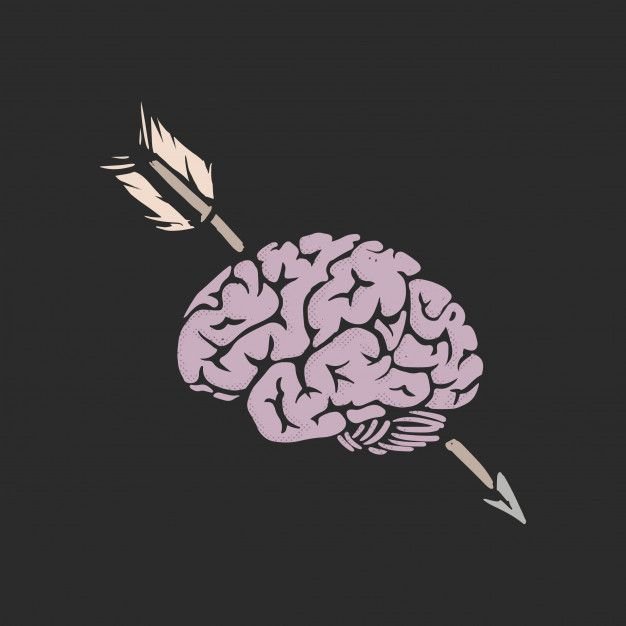 Source
But where I'm going with this is the fact that, we're not far from including some levels of tokenization in society so that it understands and can make some use of it. Of course, even though Hive and POB are simple, it's still not everyone who will have the time and determination to understand all the rules of this system and its ways to get rewards. So, it can be said that, while the POB/Hive is not accessible even for the street beggar, the bar owner, etc, it has not yet reached its maximum potential and we are indeed pioneering it (you can count on your fingers to number of Brazilians here at POB/Hive!).
The POB has a secret weapon as a potential use that has simply not been used at all. THE REAL USE of currency as a means of payment for workers, professionals, artists, engineers, content creators, writers, etc. The idea of ​​Proof of Brain is exactly remuneration for organically developed content, isn't it? Brain work! Yet you might consider that even the idea of ​​using POB as an official payment currency for certain user networks that work within this context, for example: A channel/site of Ghost Writers and/or Free Lancers of digital art , etc., yet not everyone (definitely) would find it easy to use the Hive network, create an account, understand cryptocurrencies, make accounts in an exchange in order to trade the acquired currency, and so on. That's where a not-so-complicated possibility comes in, which could mediate this situation.
I'm not a person who understands virtual technical details and the blockchain in general, I'm just looking at possibilities ok? What if there was an account/site that would intermediate the payment of these artists/workers? A kind of blocktrades. It could remove the user/worker's need to access and make an account in the world of cryptos, if he does not want (or does not even know how) and this system would convert the POB obtained by him into local money, for example, R$ (Real).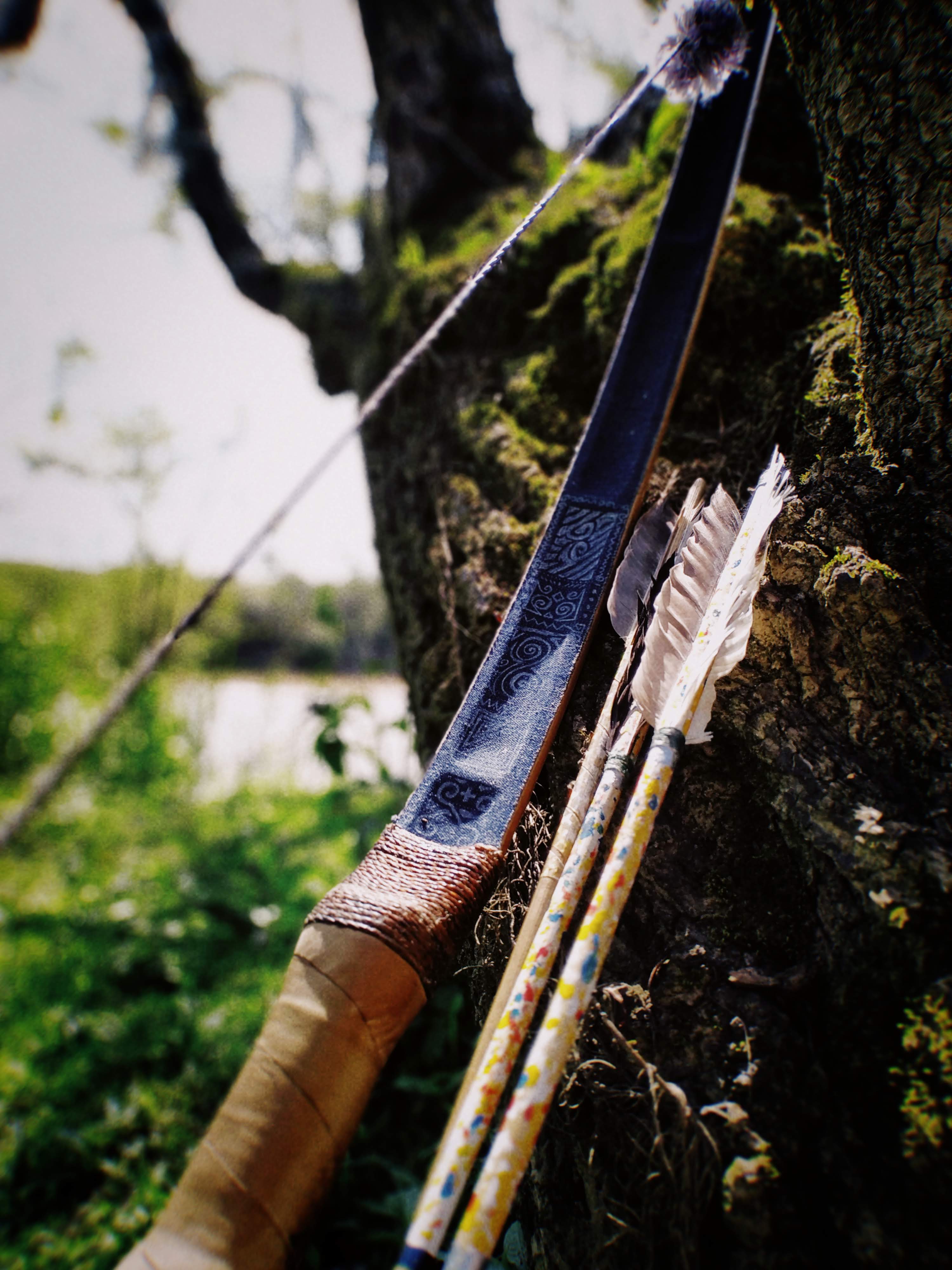 My bow, the art was even made by me (and I never finished it).
Want a more practical example? Here in my city there is a man, completely anonymous. He specialized in building Japanese archery bows. Several models, including he is one of only three artisans who make bows Yumi, made completely by hand, with an ancient technology of gluing bamboo leaves, a absurd and incredible work. He makes a lot more bows than he sells, not only because he doesn't have an advanced knowledge of how to make the best use of his skill in financial terms, but also because he doesn't have the patience to get involved in the virtual world. However, he sells his bows occasionally and has incredible, incredible knowledge! A natural artist like this could benefit from selling his bows and arrows virtually for POB, because even he's the kind of guy who believes in Anarcho-Capitalism (if we can use that term) and would certainly like to be part of that transition. libertarian economic. In his case, for now it would certainly make more sense for him to take the fiat money rather than the POB, but it could be that in a while he finds out that he can order a shipment of bamboo directly from China from a bowmaker who is interested in his work. and then he takes the POBs he received from the sale of the last bow and pays the Chinese to send him the bamboo pieces, without needing all that damn economic conversion.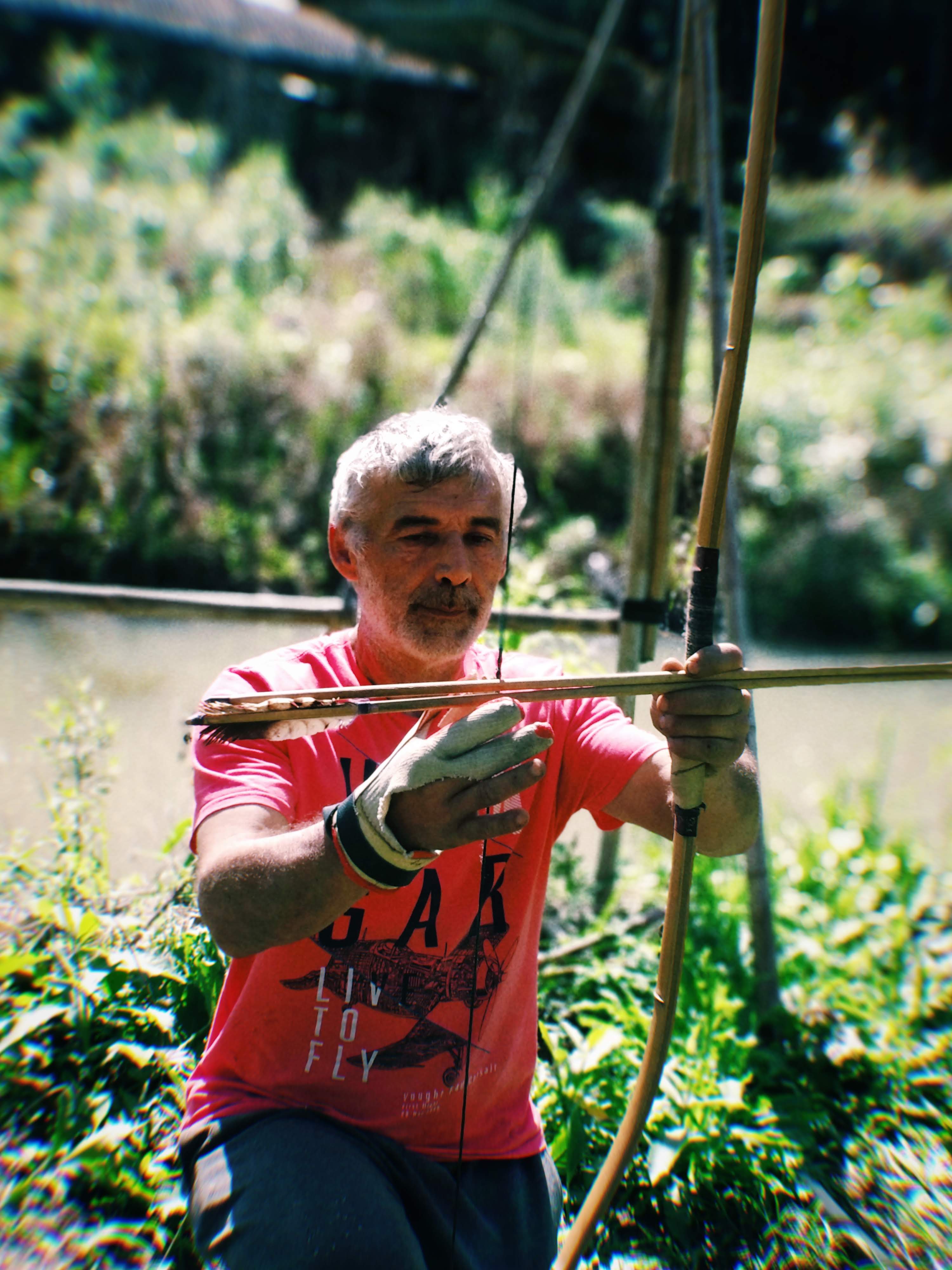 This is the artisan performing his first shot ceremonial moves
Well, that was my morning daydream about a possible use of POB for people outside the network. I hope that at least this will help put fertilizer in future ideas for POB to grow and find a direction.
Thômas Helon Blum

Todos sabemos que a natureza da tecnologia e da relação do homem com a virtualização da economia (no sentido blockchain) é inquestionavelmente o caminho do futuro. Cada vez mais vemos isso acontecendo, e pouco a pouco mesmo pessoas mais simples e nada ligadas a essas tecnologias vem vivenciando essa relação de avanço tecnológico pelos celulares, principalmente.
Não sei como funciona a questão das transferências monetárias de FIAT aí pelo mundo à fora, aqui no Brasil faz pouco tempo que foi implementado o sistema PIX, que é descaradamente uma cópia simplificada dos conceitos oferecidos pela blockchain já há muitos e muitos anos. Até agora a blockchain está relativamente presa a um nicho de pessoas, usuários que compreendem sua lógica, e quando sabem utiliza-la, deleitam-se com coisas como: zero taxas de transferência de determinadas moedas, velocidade na transação e segurança. Agora, o mesmo está sendo vivenciado por pessoas simples da sociedade, desde um atendente de boteco da esquina até o dono do maior mercado do Brasil, já vi até mesmo um pedinte de rua que aceita pix (E isso é incrível, e eu inclusive doei pra ele). É muito bom ver esses avanços.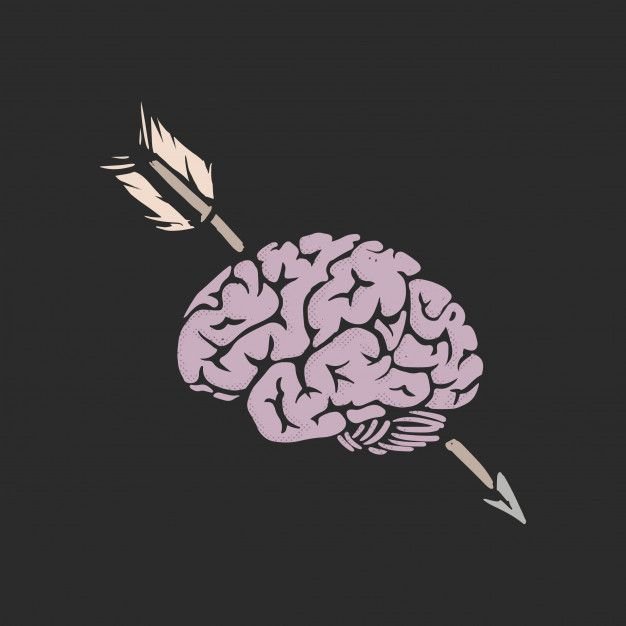 Source
Mas onde quero chegar com isso é no fato de que, não estamos longe de incluir alguns níveis de tokenização na sociedade de forma que ela compreenda e possa fazer algum uso disso. É claro, mesmo o Hive e o POB sendo simples, ainda assim não é qualquer um que terá tempo e determinação em compreender todas as regras desse sistema e seus caminhos para obter recompensa. Então, pode se dizer que, enquanto o POB/Hive não for acessível até para o pedinte de rua, a dona do boteco, etc, ele ainda não alcançou seu potencial máximo e nós estamos sim sendo pioneiros nisso (dá pra contar nos dedos a quantia de brasileiros aqui no POB/Hive!).
O POB tem uma arma secreta como uso em potencial que simplesmente não foi NADA utilizado ainda. O USO REAL da moeda como meio de pagamento para trabalhadores, profissionais, artistas, engenheiros, criadores de conteúdo, escritores, etc. A ideia do Proof of Brain é exatamente remuneração para conteúdos organicamente desenvolvidos, não é? Trabalho cerebral! Ainda assim pode ser que você considere que mesmo que a ideia de usar POB como uma moeda oficial de pagamento para determinadas redes de usuários que trabalhem dentro desse contexto, por exemplo: Um canal/site de Ghost Writers e/ou Free Lancers de arte digital, etc, ainda assim não são todos (definitivamente) que teriam facilidade em utilizar a rede do Hive, criar conta, compreender criptomoedas, fazer contas numa exchange para poder fazer trade da moeda adquirida, e assim por diante. Aí entra uma possibilidade não tão complicada, que poderia intermediar essa situação.
Não sou uma pessoa entendida de detalhes técnicos virtuais e da blockchain em geral, apenas estou vislumbrando possibilidades ok? E se houvesse uma conta/site que iria intermediar o pagamento desses artistas/trabalhadores? Uma espécie de blocktrades. Ela poderia tirar a necessidade do usuário/trabalhador de precisar acessar e fazer uma conta no mundo das cryptos, caso ele não queira (ou nem saiba como) e esse sistema faria a conversão do POB obtido por ele em dinheiro local, por exemplo R$ (Reais).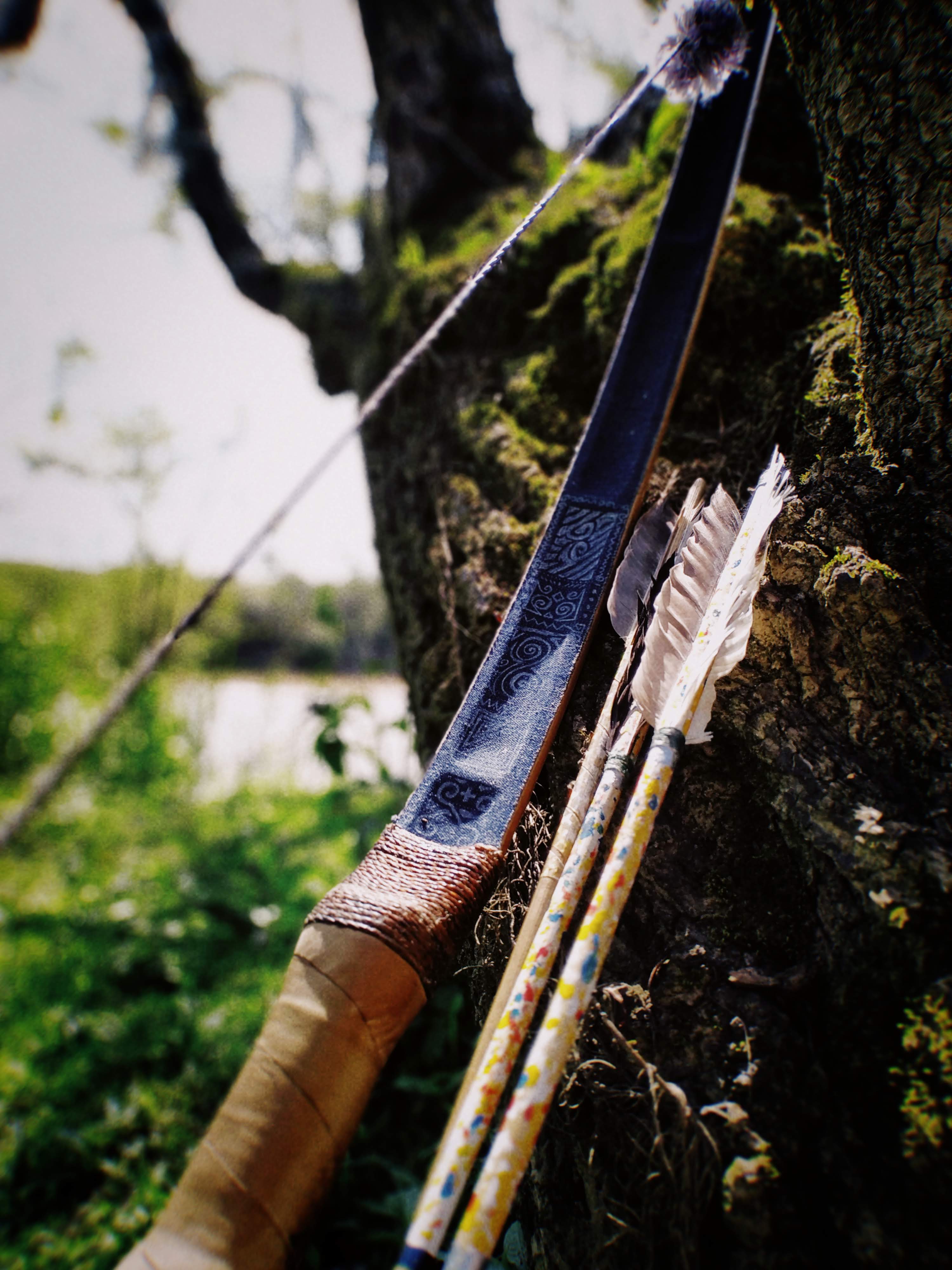 Meu arco, a arte inclusive fui eu que fiz (e nunca terminei).
Querem um exemplo mais prático? Aqui na minha cidade tem um senhor, completamente anônimo. Ele especializou-se em construir arcos de arquearia japonesa. Vários modelos, inclusive ele é um dos três únicos artesãos que confecciona arcos Yumi, feitos completamente à mão, com uma tecnologia milenar de colagem de folhas de bambu, um trabalho absurdo e incrível. Ele confecciona muito mais arcos do que vende, não só por que ele não tem um conhecimento avançado sobre como tirar melhor proveito dessa sua habilidade em termos financeiros, mas também por que ele não tem paciência de envolver-se com o mundo virtual. Todavia, ele vende seus arcos ocasionalmente e tem um conhecimento incrível, incrível! Um artista natural como esse poderia se beneficiar em vender seus arcos e flechas virtualmente por POB, por que inclusive ele é o tipo de cara que acredita no Anarco-Capitalismo (se é que podemos usar esse termo) e certamente gostaria de fazer parte dessa transição econômica libertária. No caso dele, por hora certamente faria mais sentido ele pegar o dinheiro fiat ao invés do POB, mas pode ser que daqui um tempo ele descobre que pode pedir uma remessa de bambus diretamente da China de um artesão de arcos que se interessou pelo seu trabalho e então pega os POBs que recebeu pela venda do último arco e paga para o Chinês enviar-lhe as peças de bambu, sem precisar toda aquela conversão econômica maldita.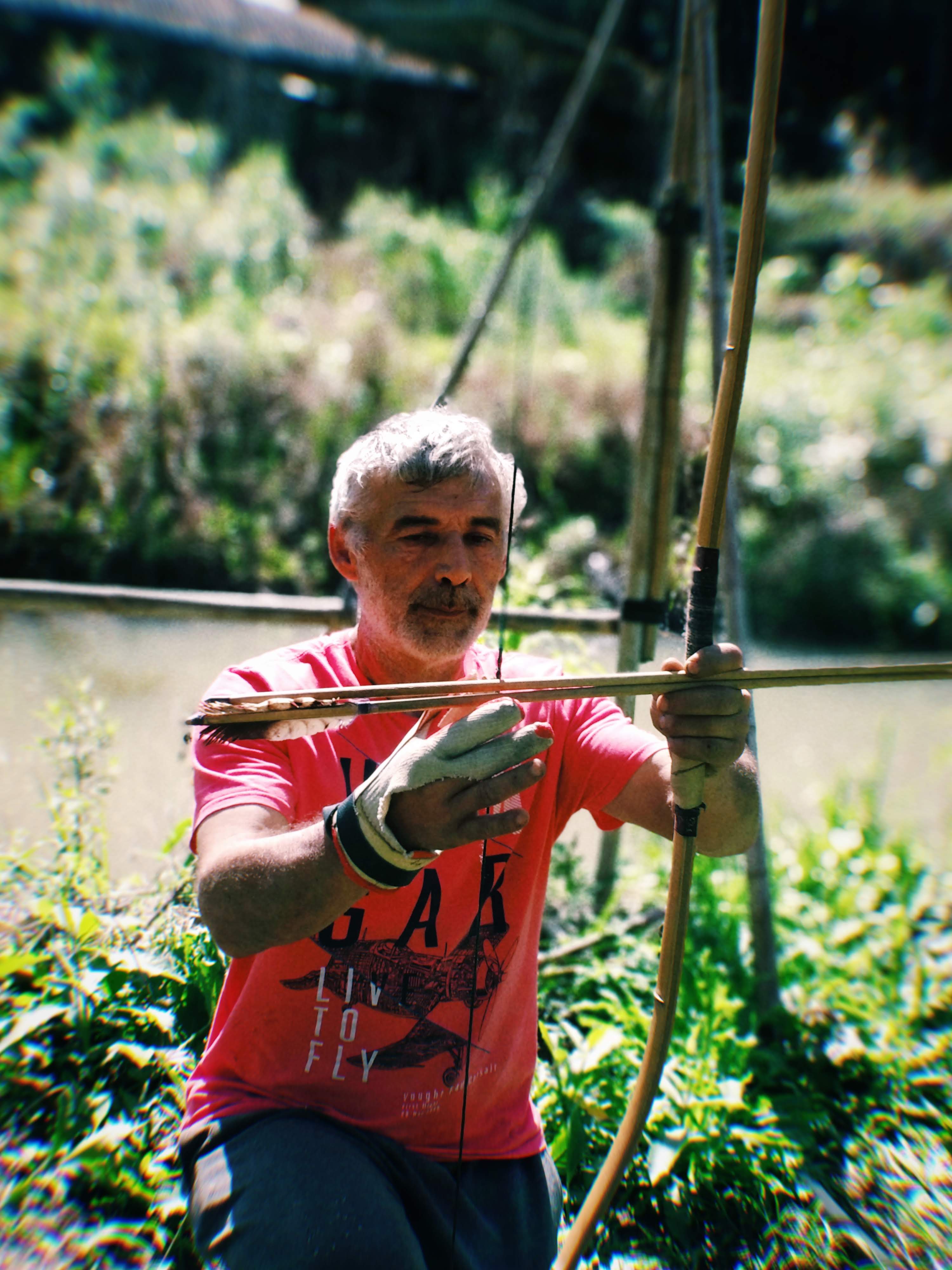 Esse é o artesão executando seus movimentos cerimoniais de primeiro disparo
Bom, esse foi meu devaneio matutino sobre um possível uso do POB para pessoas fora da rede. Espero que ao menos isso ajude a colocar adubo nas ideias futuras para o POB crescer e achar um rumo.
Thômas Helon Blum
---
Posted via proofofbrain.io
---
---