Sisters of war against the Nazis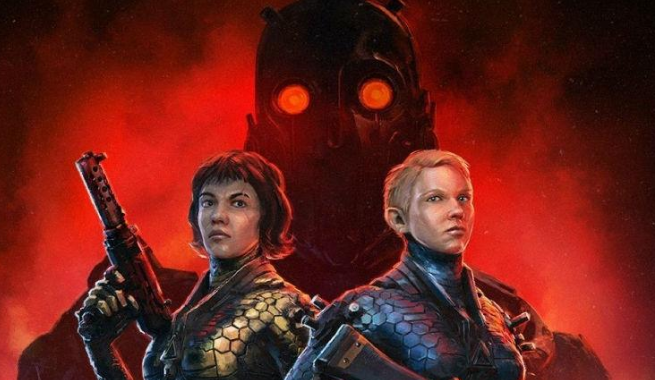 source
Wolfenstein: The New Order was the first installment of the reboot of the legendary and pioneer shooting videogame saga Wolfenstein, one of the best known names in the industry because it has really accompanied it since its first steps with that primitive Castle Wolfenstein in 1981. This Restart of the saga in 2014 by the MachineGames studio has been highly applauded since its first installment, in which we were presented with a scenario in which the Nazis never lost World War II and the whole world succumbed to their tyranny . Then, came the Old Blood spin-off that really acted as a kind of 1.5 with respect to the original release, and two years ago, the second part of The New Colossus did it that took up and expanded what was seen in its prequel, receiving the same praise poured into the First work Wolfenstein: Youngblood is the name of the spin-off corresponding to this second installment, and if the first one already opted to offer something different from the base game, Youngblood is a real dare that after all should be applauded in its fair and deserved measure.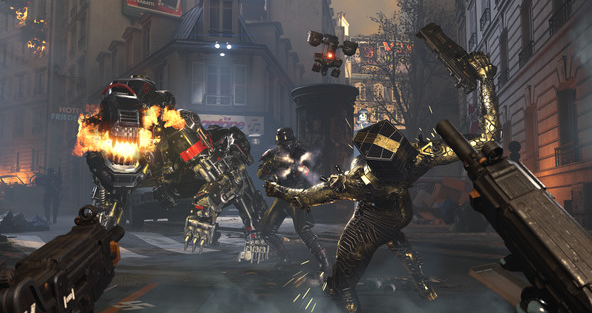 source
More open, with riddles and a slight air of RPG
Remember that 'Wolfenstein: Youngblood' was developed by MachineGames and Arkane Studios, a mix that offers us from an extremely familiar air to 'Dishonored', to the best of an action-packed 'shooter' and that sometimes does not make us wonder how we die due to his frantic shooting.
And it is that the incursion of Arkane brings us, in addition to that familiarity with 'Dishonored', more open levels to decisions, riddles based on codes and a greater care in the details in the design of levels. Although in what little we could play, these riddles were more anecdotal because of how simple they were. We will have to see how they are as we move forward in the game.
Regarding the levels and that new sense of freedom, it is true that the team of developers emphasized this, but the reality is that at the level of our demo we barely checked. Here we were mentioned that this will allow us to return to certain levels to complete new missions and discover sites.
Requirements, adjustments and testing equipment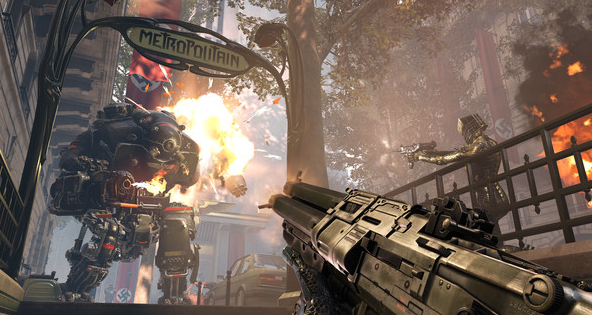 source
Wolfenstein: Youngblood is a game that is based on the idTech 6 graphics engine, the same one that has given life to the two previous installments of the franchise and the great DOOM 2016. It uses the Vulkan API, synonymous, in most cases, of a good use of system resources and a correct optimization.
Before entering to evaluate the results at the performance level we will review the official requirements of the game, the test equipment and the configuration that we have used so that you have a clearer vision.


source
As you can see the requirements remain at the level of the previous delivery, that is, there is no increase compared to the requirements of Wolfenstein II: The New Colossus. It is understandable, since both use the same graphic engine and you cannot expect important technical differences.
The equipment that I have used consists of the following components:
Ryzen 7 1800X processor with eight cores and sixteen 4 GHz threads.
32 GB (4 x 8 GB) of Corsair Dominator Platinum RGB DDR4 RAM at 3,200 MHz (CL16).
GIGABYTE AORUS GA-AX370-GAMING 5 motherboard with BIOS F23.
Corsair Hydro Series H100i RGB Platinum cooling system.
GIGABYTE 980 TI G1 Gaming graphics card with 6 GB of GDDR5 at 7.9 GHz and GPU at 1,498 MHz.
Samsung Evo 850 500 GB SSD (operating system).
NVMe Corsair Force Series MP510 PCIe SSD 960 GB, where the game has been installed.
2TB Seagate SHDD with 8GB of SSD as cache.
Windows 10 Pro 64 bit.
Corsair RM750x power supply with 80 Plus Gold certification.


source
As we exceed the recommended requirements, I have set the game to 1080p with maximum quality, and the result has been excellent. I have frame rates of between 100 and 130 FPS with some point drop at 90 FPS and peaks of up to 195 FPS. The optimization that Machine Games has achieved is excellent.
The gaming experience has been sublime, not only because of the total fluidity that these FPS rates ensure, but also because I have not noticed any tearing or stuttering problems at any time. Excellent work by the guys from Machine Games and Arkane Studios, responsible for the development of this title, which, once again, have set an example by demonstrating that you can offer a triple A game with a technical section of first, well optimized and without performance problems.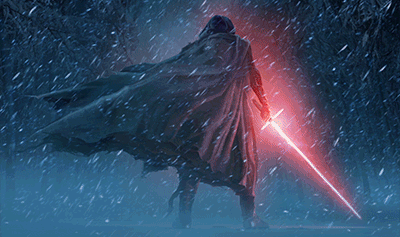 ---
Posted via proofofbrain.io
---
---