The symbolism of Argentina crumbles despite its dedication to the World Cup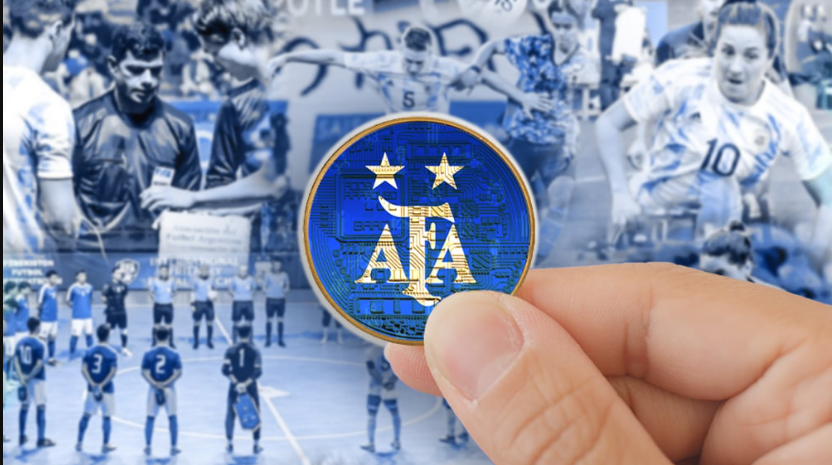 source
The final of the Qatar 2022 World Cup ended with the victory of the Argentine soccer team in the World Cup. But the behavior of his fans' tokens in the market did not reflect what happened on the field this Sunday, December 18. The fan token, known as ARG, saw its price drop by more than 50% on Sunday, according to CoinMarketCap. At one point, it rose from $5.66 to $2.80 each. Finally, it closed just above $3 on Sunday.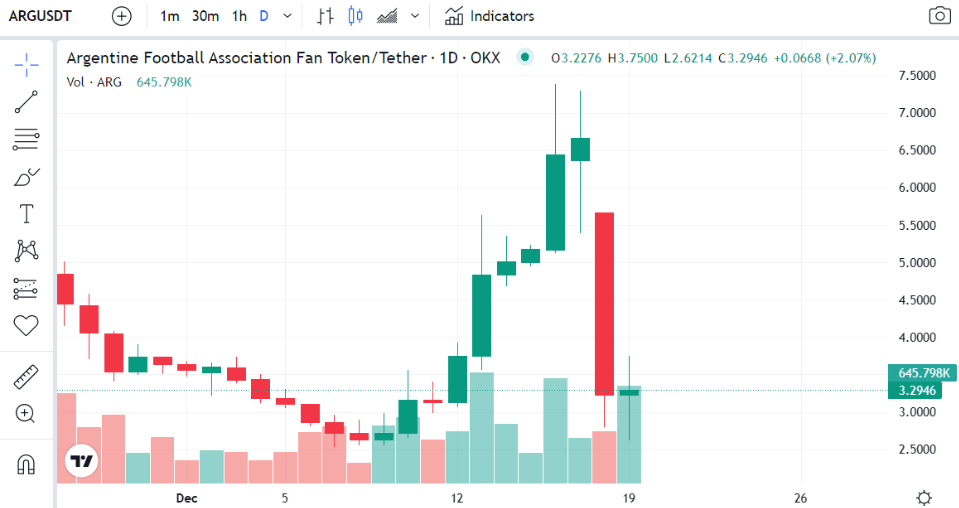 source
However, on a weekly basis, ARG ended the week higher on Sunday, just over 3%. But that's a far cry from its peak the same week it topped $7 after reaching the final.
What has happened?
The drop in chips seems to be at odds with the results that the players are achieving on the pitch. But this can be explained by the natural behavior of the market against the currency, which has started to rise due to speculation and interest in the World Cup. Without this measure to support merchants, ARG would shrink. In fact, he did it several hours before the final.
This would be a manifestation of the "buy rumors, sell news" phenomenon, as happened in the days leading up to the World Cup. Prices fell not only for chips from Argentina, but also for teams like Spain, Brazil or Portugal, even before their teams debuted in the competition.
In the specific case of ARG, it should be noted that the percentage drop in the last few hours (despite the cup being raised) was greater than the drop in value of the currency after its debut in Saudi Arabia. During that time, Socios.com, which is backed by the Argentine Football Association AFA, experienced an approximately 30% drop in fan token issuance.
Posted Using LeoFinance Beta
---
---