This song makes my body move by itself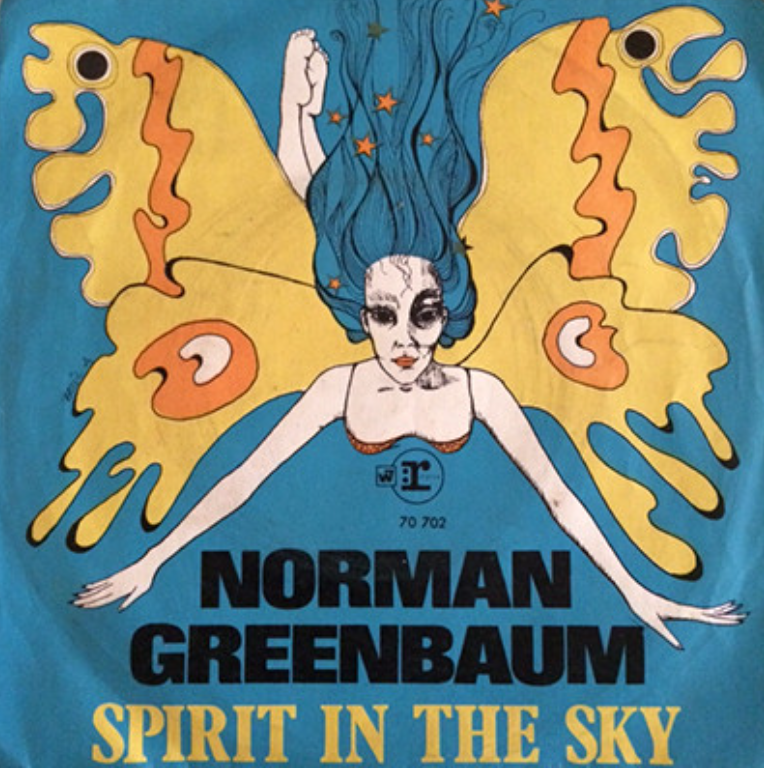 In the late '60s, when the hippie movement was at its height, psychedelics not only ruled the world of music, a song that invites you to live according to the teachings of Jesus is unlikely... but it exists.
Spirit in the Sky, which appeared on their self-titled album, started with guitar riffs and twisted echo keyboards that made it absolutely psychedelic, then with the choruses there was a kind of gospel influence (the religious music of Black Origin ); Greenbaum's voice and intonation even sounded a bit country, but the guitar solo at the end gave it an unmistakable rock stamp...
This version is still psychedelic, but faster and more danceable. Inexplicably, the video explicitly mentions the gothic movement (Darketo)
Curiously, few rock critics mention the song, and yes, the (alleged) satanic message of others...
There's a version of the song, performed by Elton Jhon, and it's a bit more of a ballad version, but it definitely lacks punch...
The song's sound was groundbreaking for its time, setting a precedent for Glam Rock. It's like a bridge between psychedelics and glam. At some point, Lennon publicly commented on his fondness for the song, and on 3 separate occasions, with 3 different performers, he managed to break into pop No. 1.
You also have to remember that this great song came out on the Guardians of the Galaxy soundtrack, which was one of the most iconic scenes in the movie.
Just remember that there are great artists with great songs that we don't even remember them, and I'm going to try not to forget them
---
Posted via MusicForLife.io
---
---