Moved over some CTP and now I'm 27th on the richlist. BAM!

I've successfully moved almost 19K CTP from my @robwillmann account over to my @threesteps account. Yes, I could've just delegated the ctp over, but I didn't want the hassle of having to keep up with two accounts like that. Plus there's the additional benefit that @threesteps account now has a much larger holding amount.
Here's a screenshot of my current upvote power @ 100%: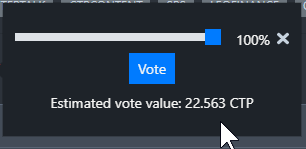 Not too bad! Since it's the @threesteps account that I use for my upvoting, this can only help my ctp friends. :) I am trying to become more active on here, so hopefully this amount of CTP in one account will help.
Looking back at my history here: https://he.dtools.dev/@threesteps I Can also see some of the ctp mining rewards, which are like icing on the cake.
Is there another great 2nd layer token you use?
Leave a comment below!
I've recently started also upvoting and commenting on posts with the #spt tag now that I play Splinterlands. Well, I wouldn't say I play it well. However I DO invest into the game. Staking and holding SPS and SPT is my new hobby apparently. :)
I'd love to know what other 2nd layer tokens you invest your time and tokens into.
Peace and love,
-Rob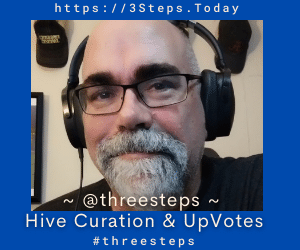 ---
---