Buy&Sell Rising Star NFT Cards
Hello friends.
Have a nice day!
My Rising Star Level is reaching on 96 and I completed Missions 4238.
I currently have total 523 Cards in my Rising Star Game now.
I am continuing Rising Star Missions with permanent Fans 22405 , Luck 6621, Skill 34349 and Income Modifier 472.
Today morning, I bought a new CardPack with Starbits 10000 .
The cards I received from the new CardPacks are below: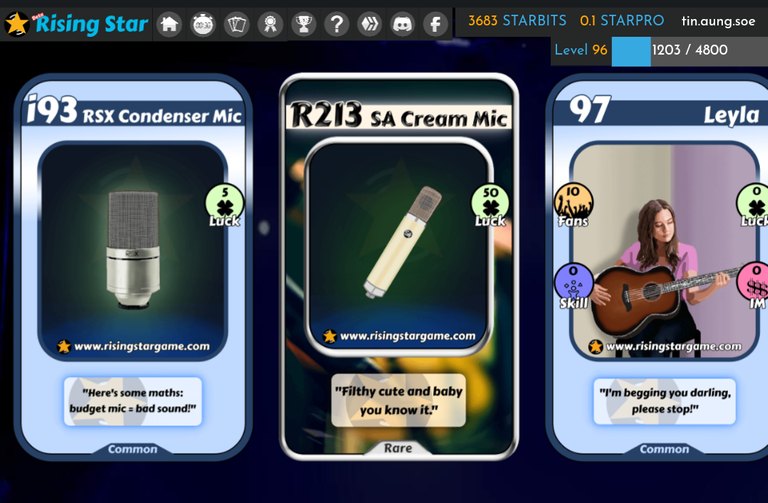 Rare card R213 SA Cream Mic with Luck 50,

Common card i93 RSX Condenser Mic with Luck 5 and

Common card 97 Leyla with Fans 10.
For this day, I opened Common Instrument NFT cards Sell Orders as below.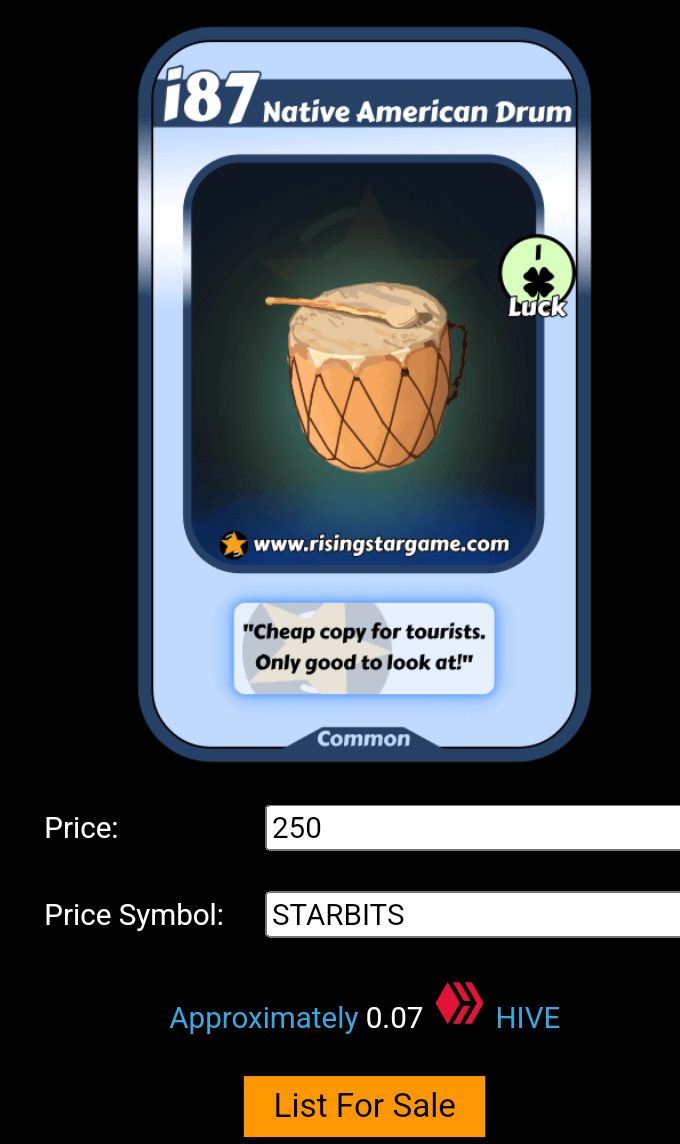 i87 Native American Drum with Luck 1 for Starbits 250,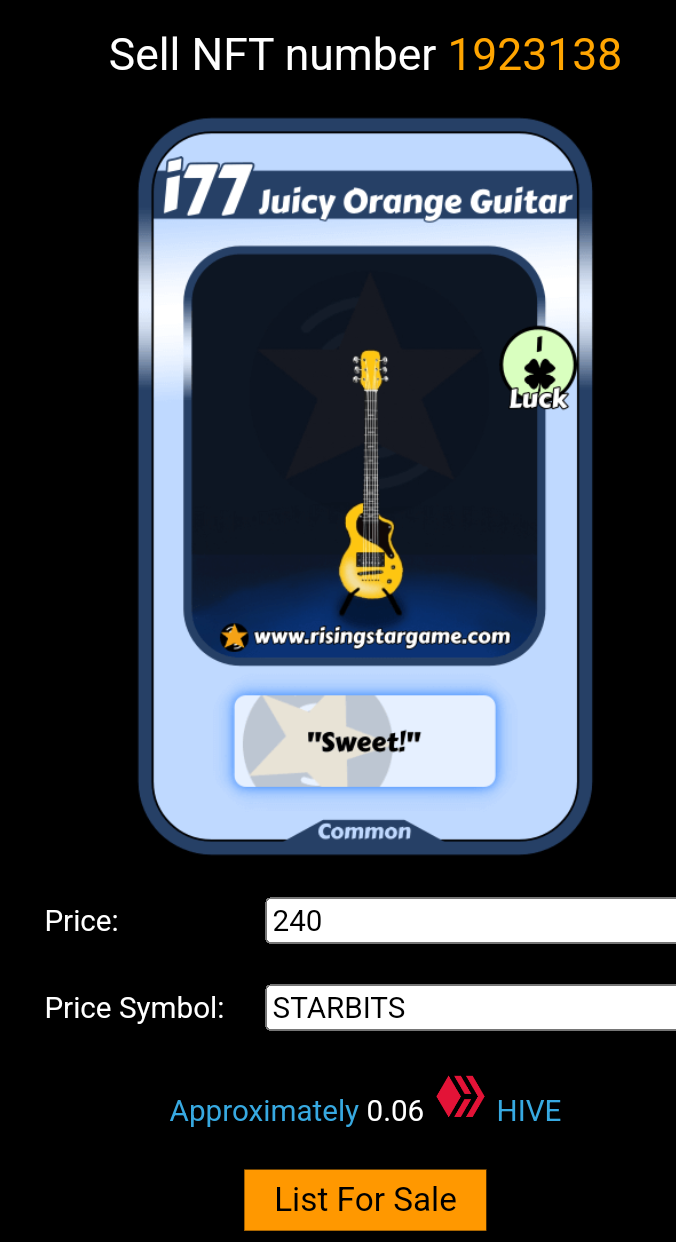 i77 Juicy Orange Guitar with Luck 1 for Starbits 240 and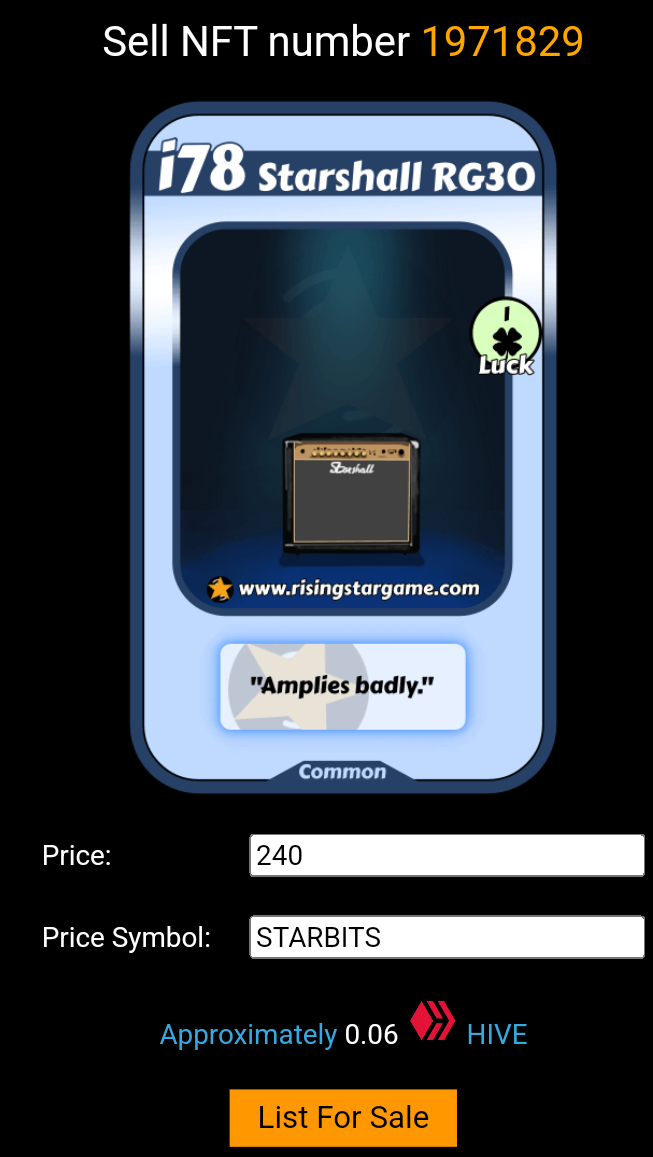 **i78 Starshall RG30 ** with Luck 1 for Starbits 240.
Above the prices of my Rising Star NFT cards are the cheapest prices when I open Sell Orders.
What do you want to advise?
If you want to start playing Rising Star, please use my Referral link.
https://www.risingstargame.com?referrer=tin.aung.soe
Thank for everything!
Tin Aung Soe
---
---