Selling DRAGON NFTs
Hello friends.
Today morning, I sold my DRAGON NFT Cards from Splinterlands.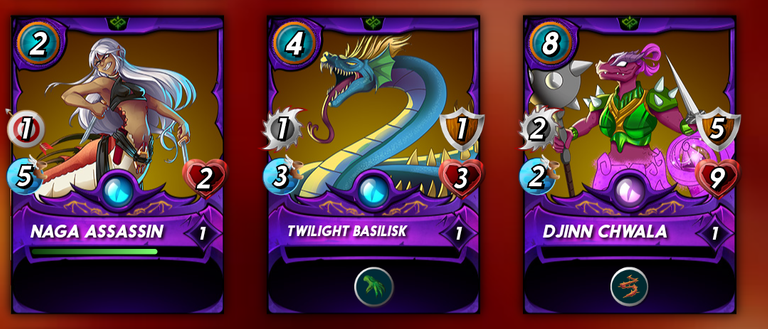 Below are the Splinterlands Game NFT Cards I sold:
| Name of NFT | Price |
| --- | --- |
| DJINN CHWALA | $0.15 |
| TWILIGHT BASILISK | $0.03 |
| NAGA ASSASSIN | $0.12 |
| Total Value | $0.3 |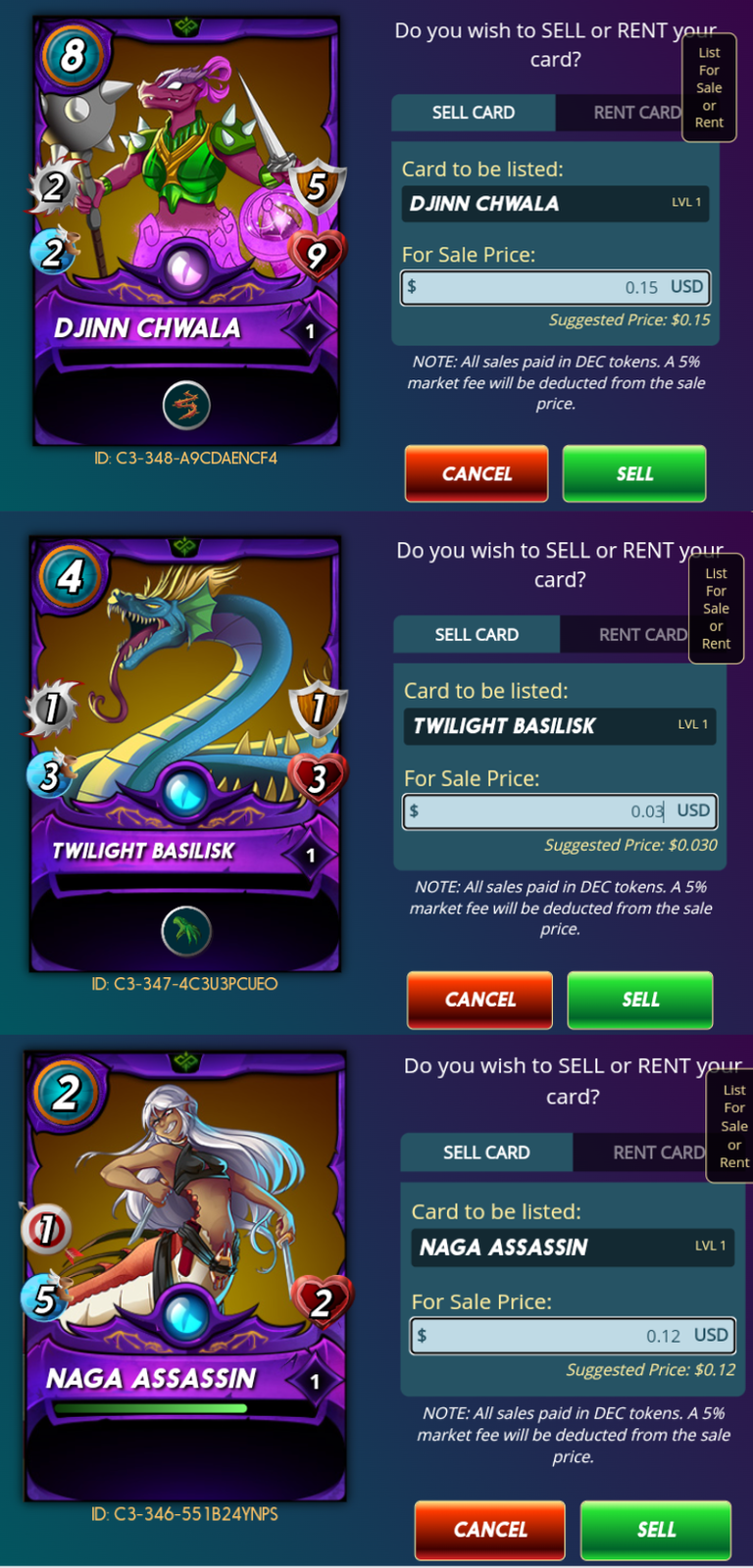 DJINN CHWALA is a card I have bought.
TWILIGHT BASILISK and NAGA ASSASSIN are the cards I received as Rewards from Game playing.
The total cost for NFT 3 cards is $0.3 .
I am selling these Cards at Splinterlands Internal Market.
I will get $0.285 because I have to pay 5% Market Fee for that.
These are my Eighth Sale of Splinterlands NFT Cards.
I have sent the total 67 cards of Splinterlands NFT to Internal Market for sale.
I will receive $12.81085 if my sale all complete.
I will receive more than the cost of Spellbook for Ranked Splinterlands gaming.
Are you good at trading Splinterlands NFT Cards?
Thank you for everything.
Tin Aung Soe
---
---