Starting Wrestling Organization Online and Airdrop $WOO
Hello friends.
Today, let me share about the launch of a new Hive Blockchain Game, Wrestling Organization Online Game.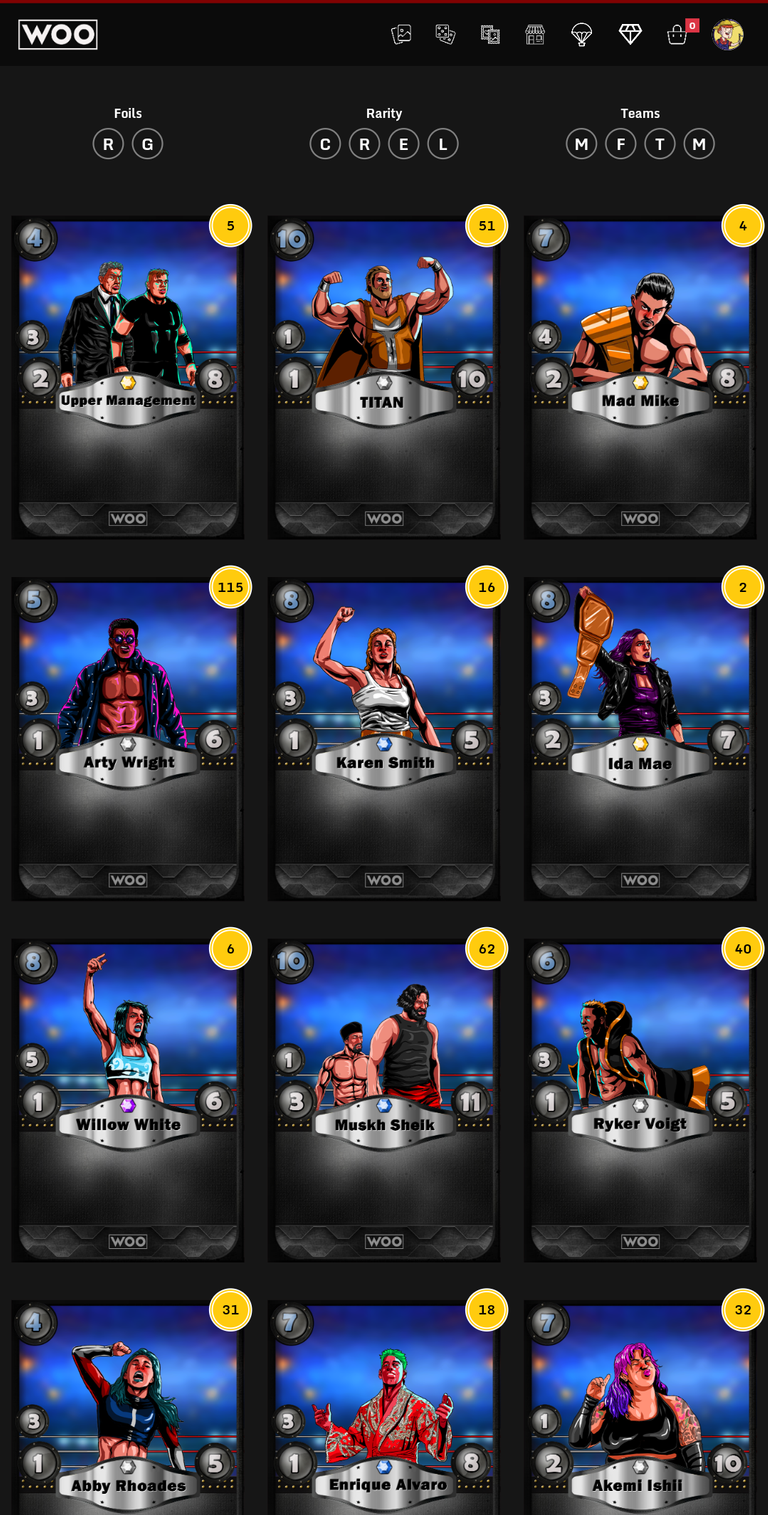 Wrestling Organization Online Game is a Play2Earn NFT Game and the in-game Token will be $WOO.
You can't play the game yet, but you can get $WOO Airdrop by purchasing Game NFT Packs.
Game NFT Packs are WOOALPHA, WOOSATURN AND WOORAVEN.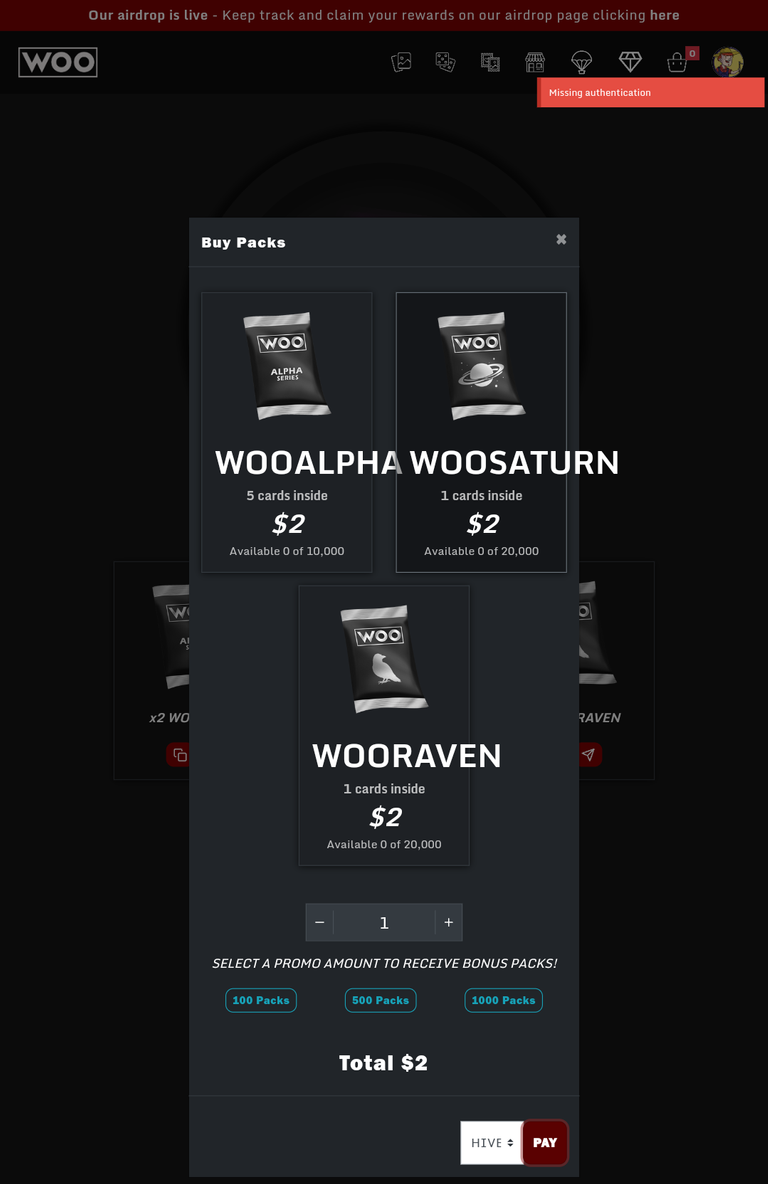 However, now that the First Launch Sale period for those Packs has ended, you can no longer purchase each Pack at $2.
If you want to buy Wrestling Organization Online Game NFT Packs, you can buy it from Hive-engine or TribleDex or LeoDex Markets.
Therefore, yesterday I placed a buy order for WOOALPHA at 4.75 SWAP.HIVE, WOOSATURN at 6 SWAP.HIVE, WOORAVEN at 5 SWAP.HIVE, etc.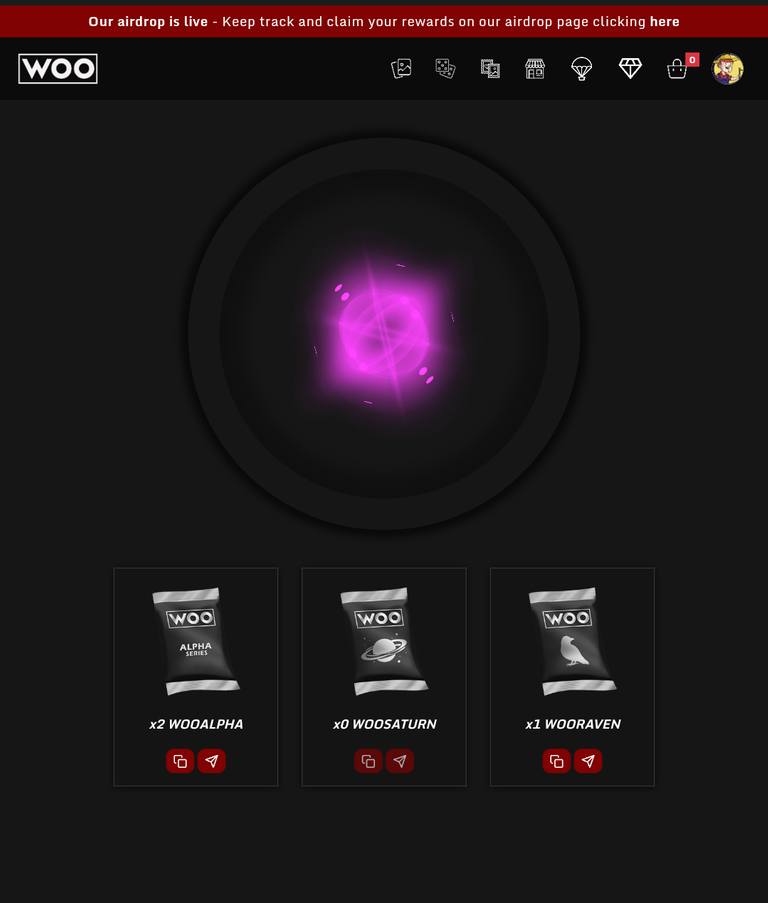 Now I have bought 2 Packs of WOOALPHA and 1 Pack of WOORAVEN.
The $WOO Airdrop period started on July 13th and will last for 365 days.
Game NFT Packs must be unopened to receive WOO Airdrop.
You can also get Mining Rewards by delegating Game NFT Packs.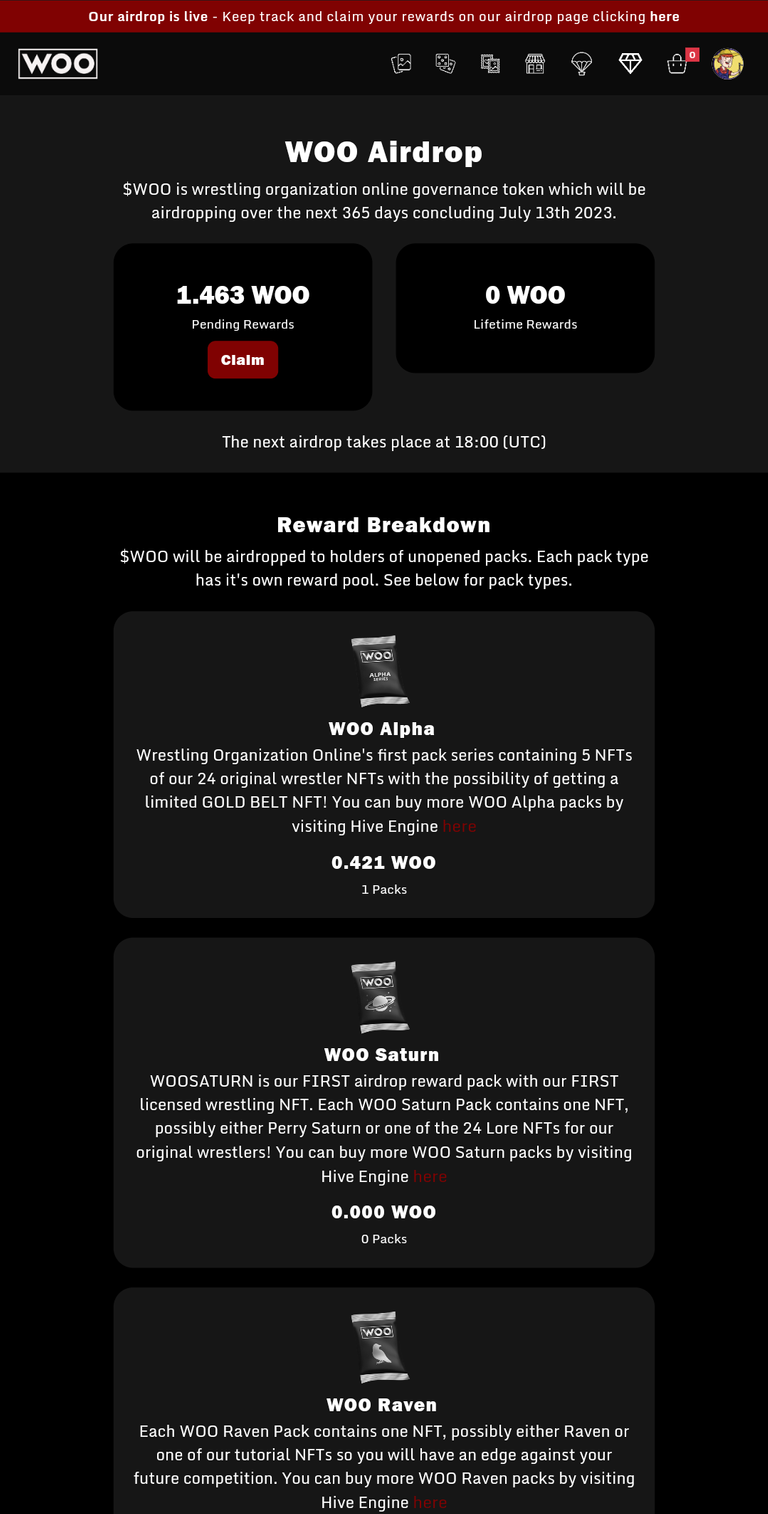 If you are interested in learning Wrestling Organization Online Game, you can visit the Screenshot Image source Weblink.
Tin Aung Soe
[Burmese]
မင်္ဂလာပါ မိတ်ဆွေတို့ရေ။
ဒီနေ့ Hive Blockchain Game အသစ် တစ်ခု ဖြစ်သော Wrestling Organization Online Game ကို စတင်ခဲ့သည့်အကြောင်း မျှဝေပါရစေ။
Wrestling Organization Online Game သည် Play2Earn NFT Game ဖြစ်ပြီး in-game Token မှာ $WOO ဖြစ်ပါမည်။
ယခု Game ကို ကစားလို့ မရသေးပေမယ့် Game NFT Packs ဝယ်ယူထားခြင်းဖြင့် $WOO Airdrop ရယူနိုင်မှာ ဖြစ်ပါတယ်။
Game NFT Packs မှာ WOOALPHA WOOSATURN AND WOORAVEN တို့ ဖြစ်ပါသည်။
သို့သော် ယခုအခါ ထို Packs ကို First Launch Sale ကာလ ကုန်ဆုံးသွားပြီ ဖြစ်သောကြောင့် Pack တစ်ခုစီကို $2 နှုန်းဖြင့် ဝယ်ယူမရတော့ပါ။
အကယ်၍ သင်သည် Wrestling Organization Online Game NFT Packs ကို ဝယ်ယူချင်ပါလျှင် Hive-engine or TribleDex or LeoDex Markets မှာ ဝယ်ယူနိုင်ပါသည်။
သို့ဖြစ်၍ ကျွန်တော်လည်း မနေ့ကမှ WOOALPHA ကို 4.75 SWAP.HIVE , WOOSATURN ကို 6 SWAP.HIVE WOORAVEN ကို 5 SWAP.HIVE စသည်ဖြင့် Buy Order တင်ထားခဲ့ပါသည်။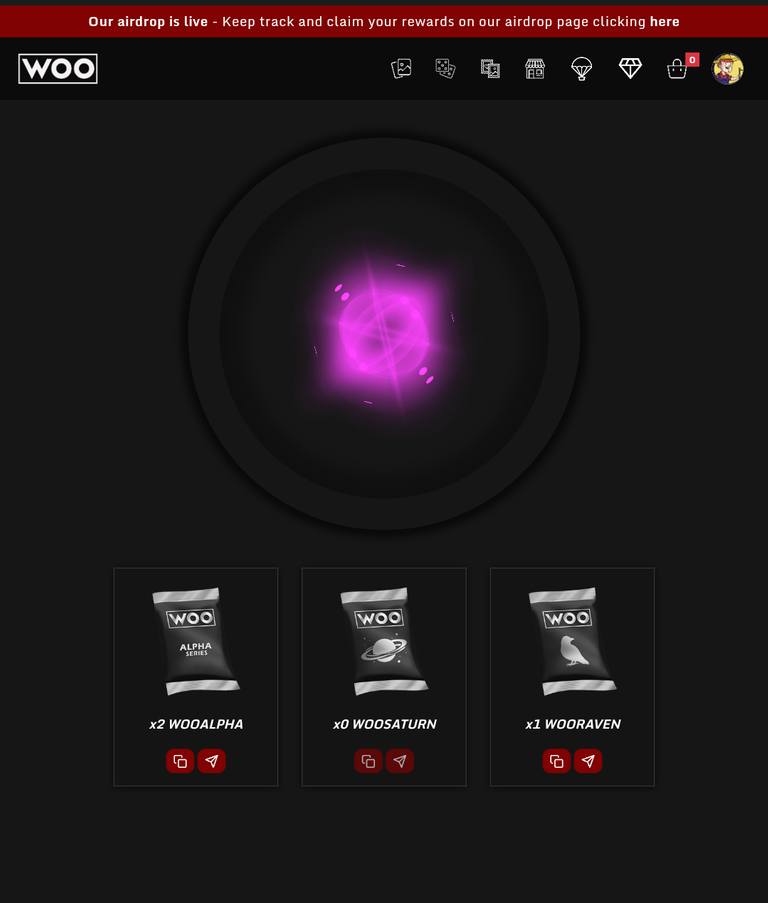 ယခု ကျွန်တော်သည် WOOALPHA 2 Packs နှင့် WOORAVEN 1 Pack ဝယ်ယူရရှိထားပြီး ဖြစ်ပါသည်။
$WOO Airdrop ကာလမှာ July 13 ရက်နေ့မှ စတင်ခဲ့ပြီး 365 ရက်ကြာ ‌ပေးမည် ဖြစ်သည်။
WOO Airdrop ရရှိရန် Game NFT Packs ကို မဖွင့်သေးဘဲ ထားရမည် ဖြစ်သည်။
Game NFT Packs ကို Delegation လုပ်ထားခြင်းဖြင့်လည်း Mining Rewards ရယူနိုင်မည် ဖြစ်ပါသည်။
သင်သည် Wrestling Organization Online Game ကို စိတ်ဝင်စားစွာ လေ့လာလိုပါလျှင် Screenshot Image source Weblink မှာ ဝင်ရောက် ကြည့်ရှုနိုင်ပါသည်။
https://woo-prod-client.herokuapp.com/
တင်အောင်စိုး
---
---