WOO Staking of Receiving WOO from NFT Mining Pool
Hello friends.
15 days ago, the 6 NFT Cards of Wrestling Organization Online Game were added to the NFT Mining Pool as seen in the image below.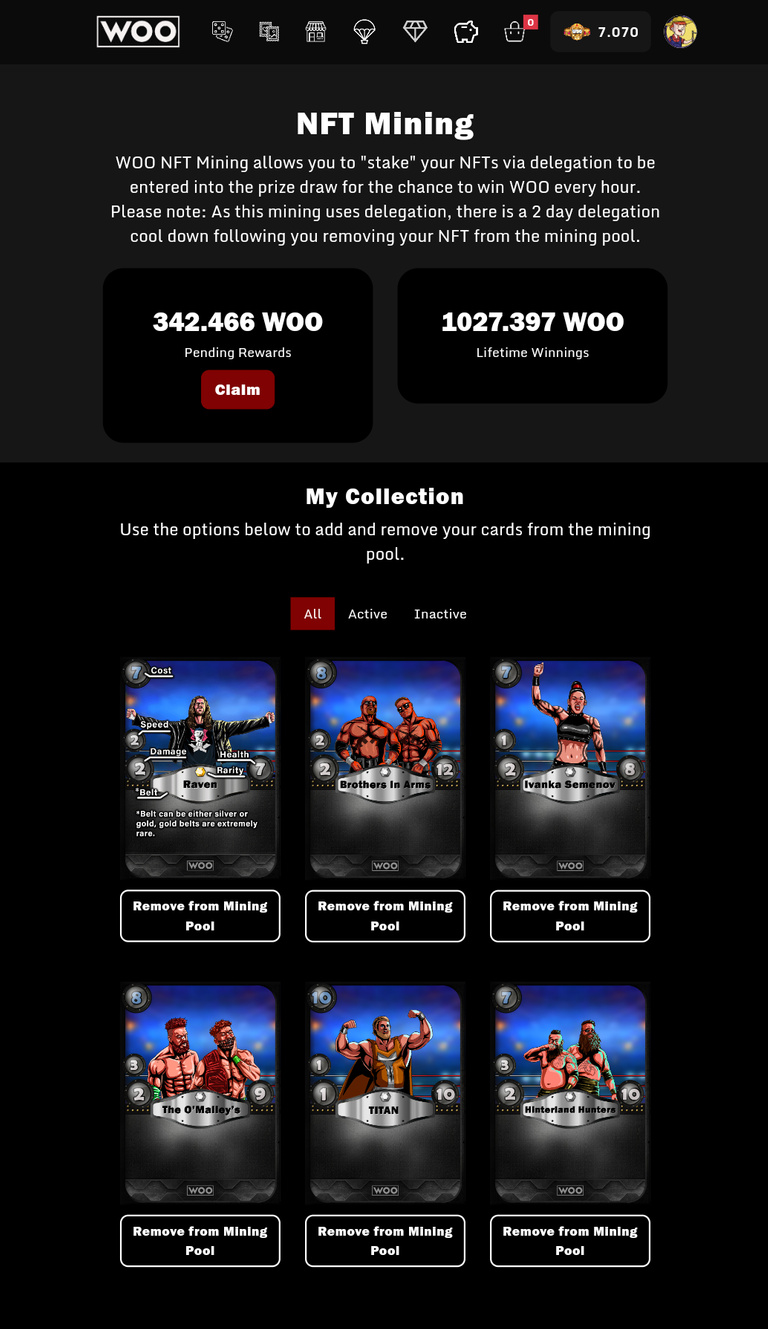 Today, I saw that I was getting 342.466 WOO Tokens.
So, I claimed 342.466 WOO Tokens.
Really, there were over one month after I added NFT Cards in Mining Pool.
From that mining Pool, I have received WOO 1369.863 Tokens.
After that, I Stake everything together with the WOO Tokens received from WOO AIRDROP.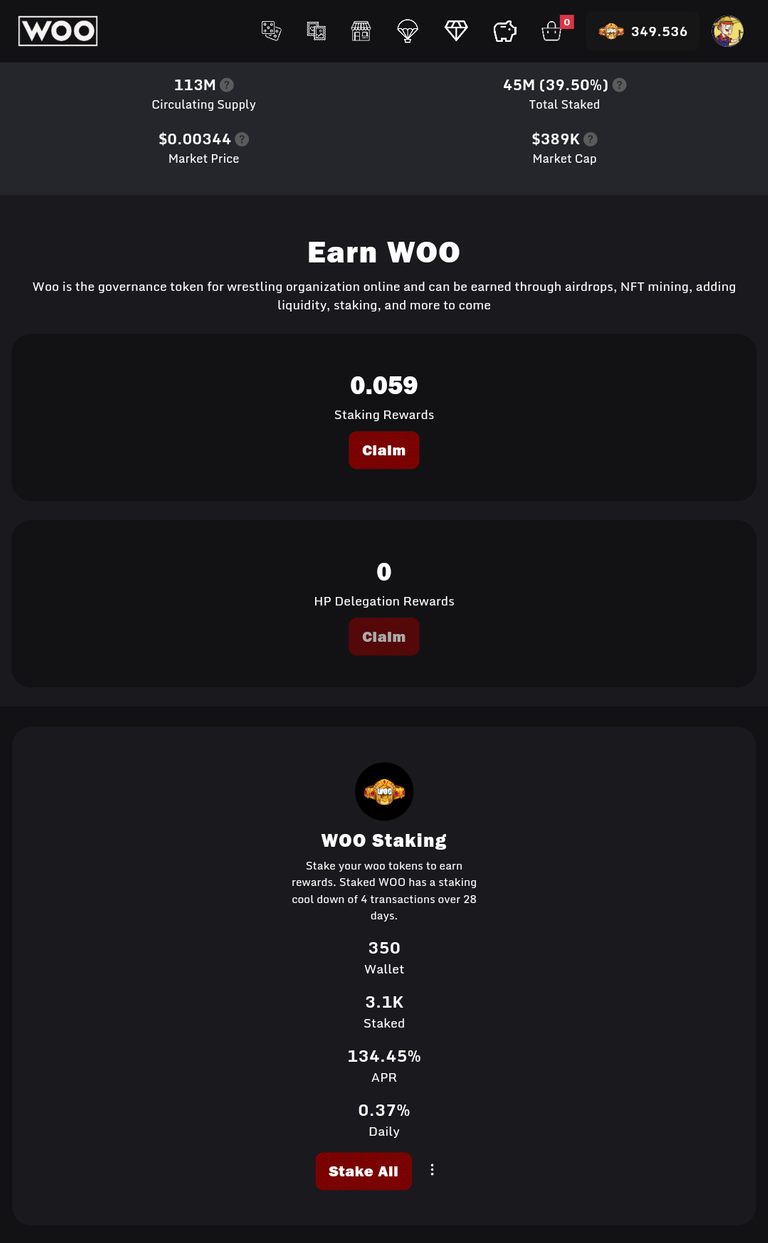 Now, I could Stake WOO 3471.9776 Tokens.
This is just the in-game Token WOO collecting activities before I can play Wrestling Organization Online Game.
What have you guys prepared for Wrestling?
Tin Aung Soe
---
---