Moth-based insect butterfly !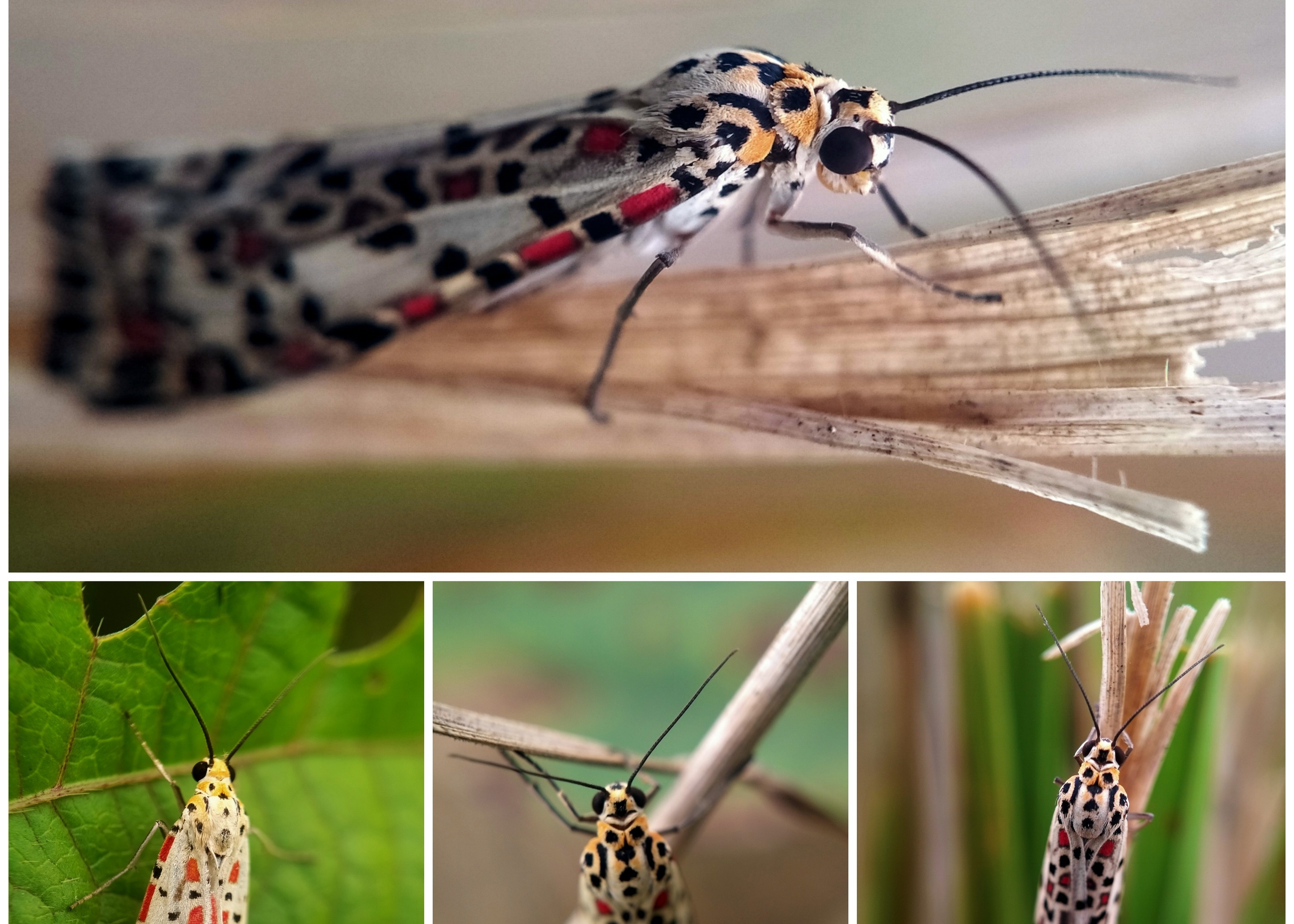 The heliotrope moth is a kind of butterfly that has a longer body with mixed color patterns. Moths are a division of arthropods that generally hunt for pollen on each flower petal, these pollen insects are very unique and agile, although they do not fly higher but their movements are very fast.
They are the type of animal that hides behind the leaves, they are also the kind of small butterfly that dwells somewhere. The brightness of the color on his body is very beautiful, the red, black and white spots are the most beautiful crown of his body. I was very intrigued when I found it among the green grass.
Its beauty attracted my attention at the time, they are not honey bees but have the same food characteristics as bees that hunt for honey from every flower petal to leaves. Summer makes the leaves fall so that they survive under the grass, as a big house for them.
I'm a nature lover, who constantly collects cute shots of the small insects that are around, the biodiversity is beautiful enough to look at that's why I love them.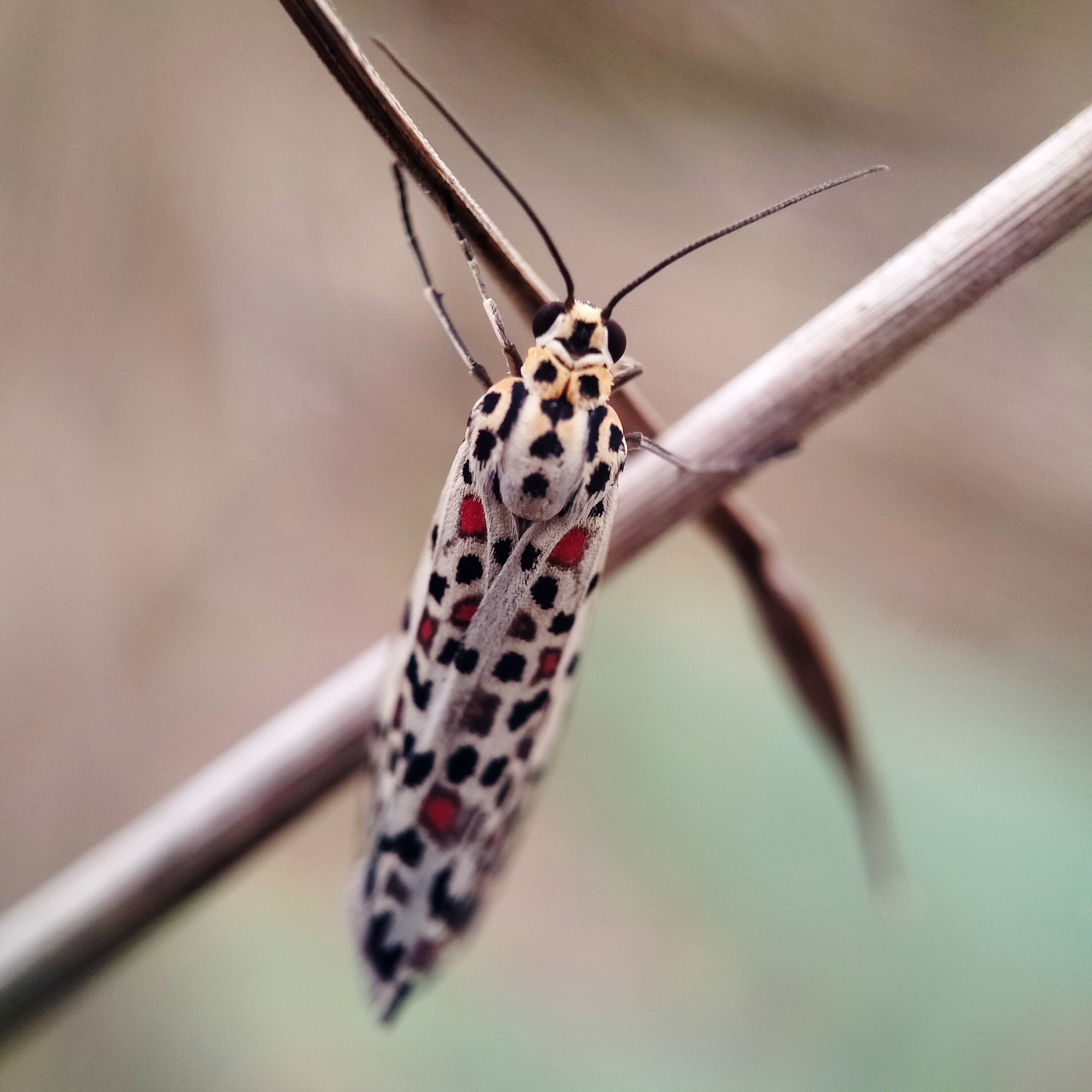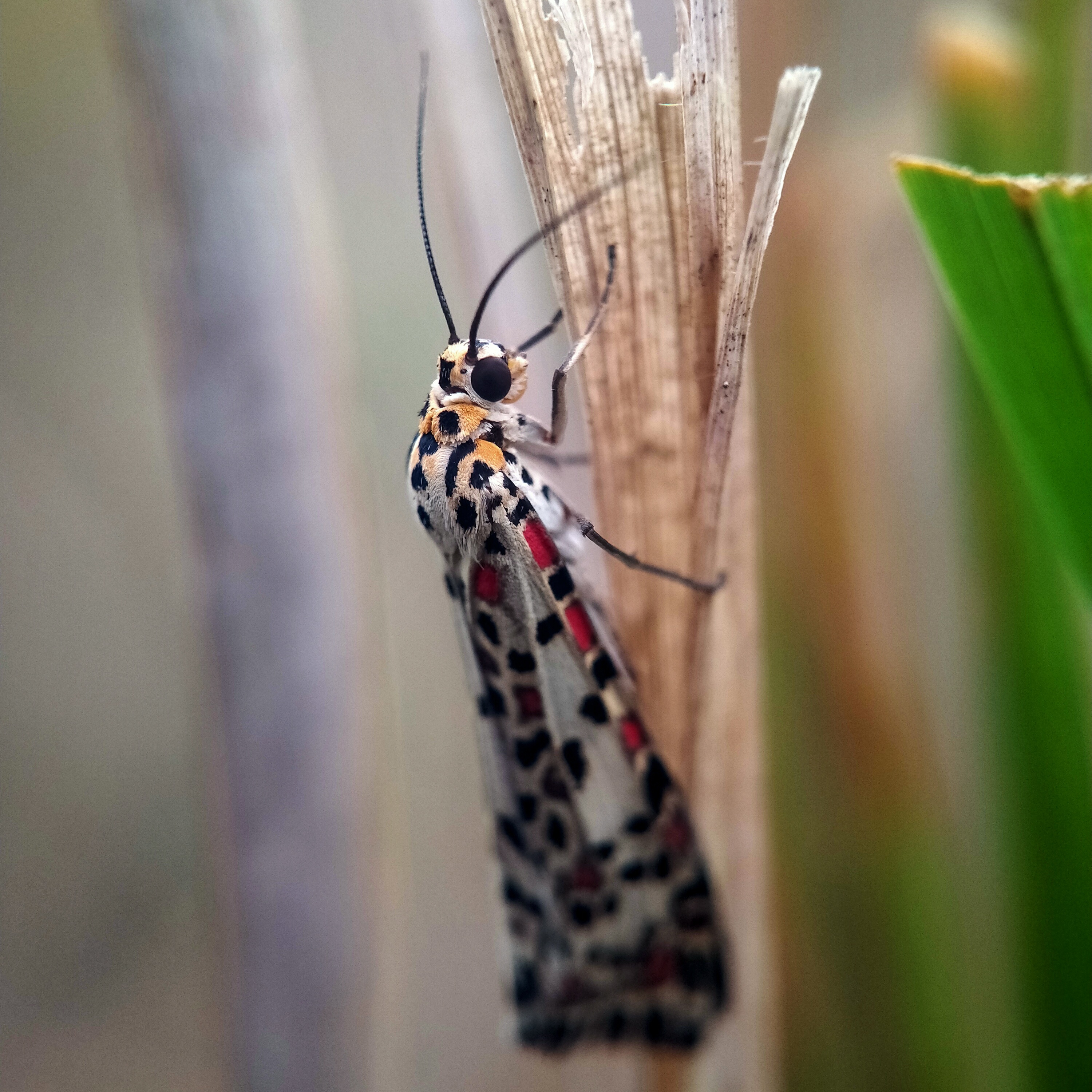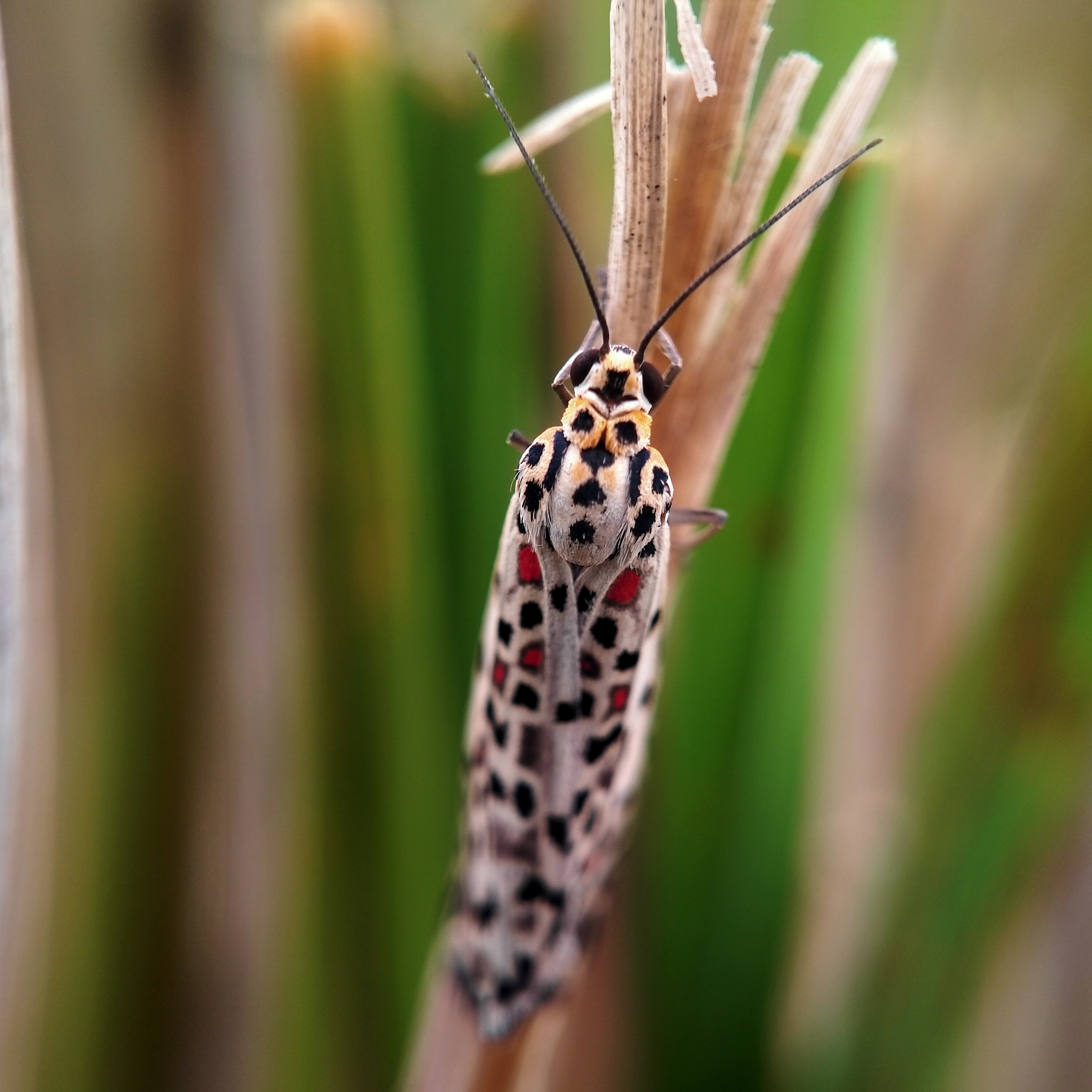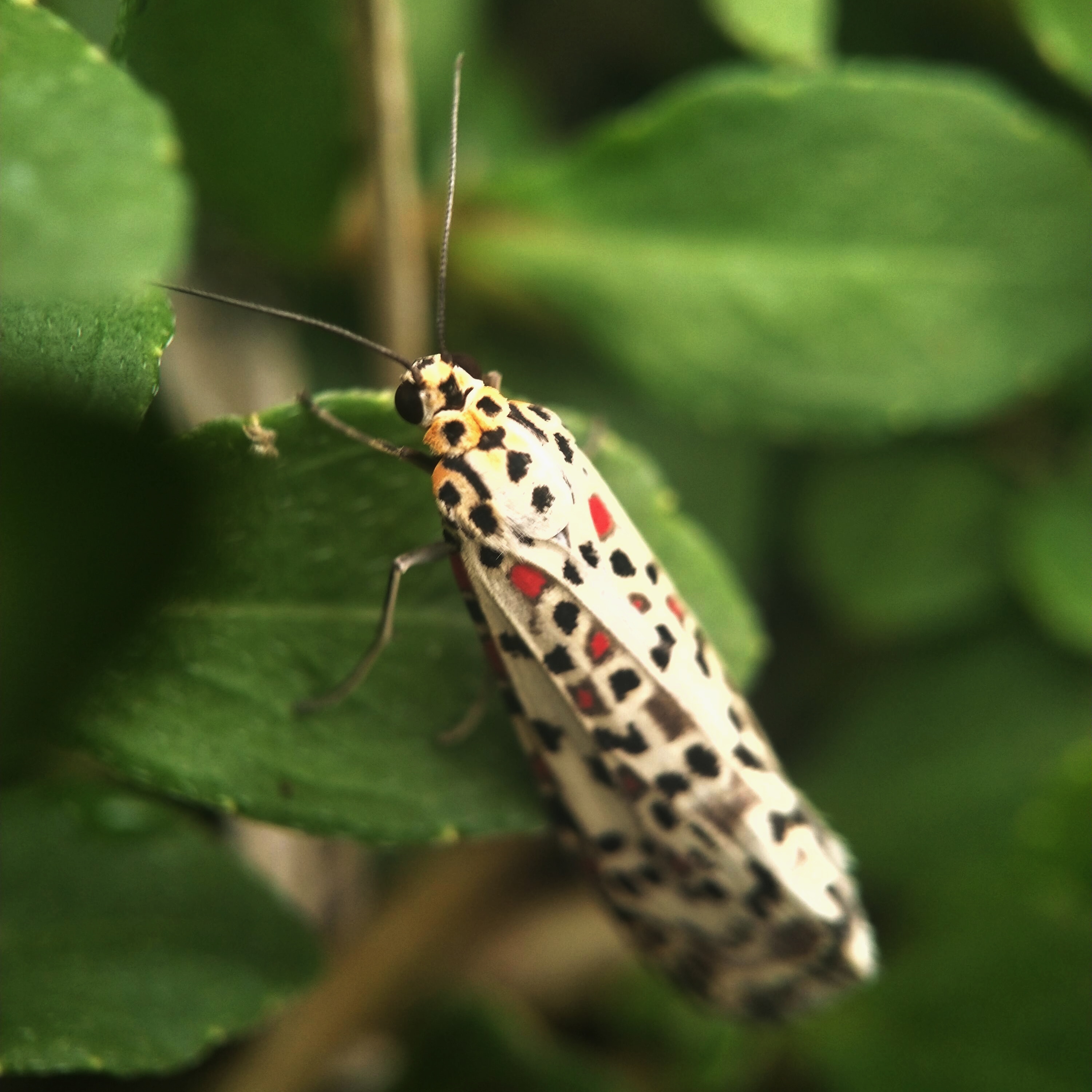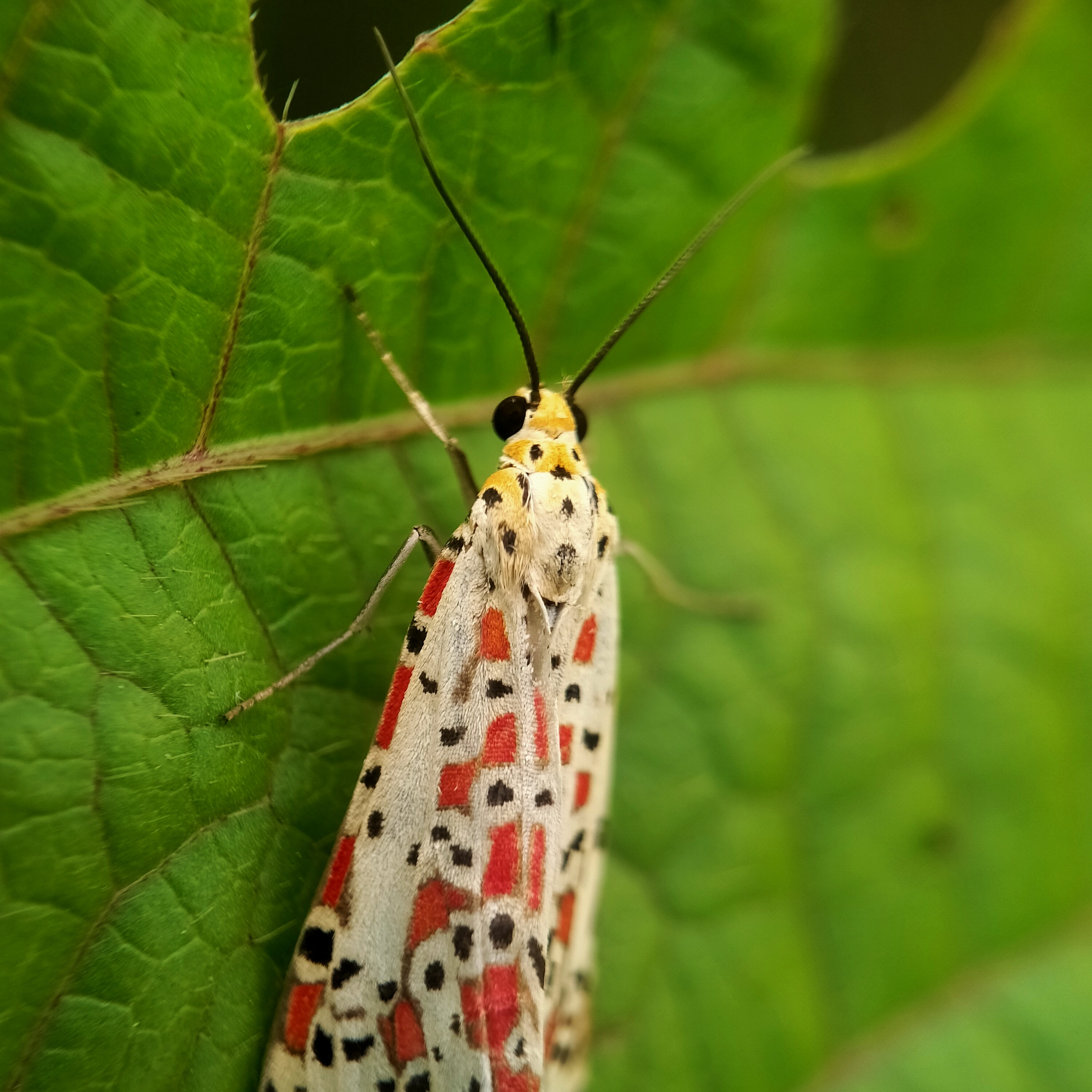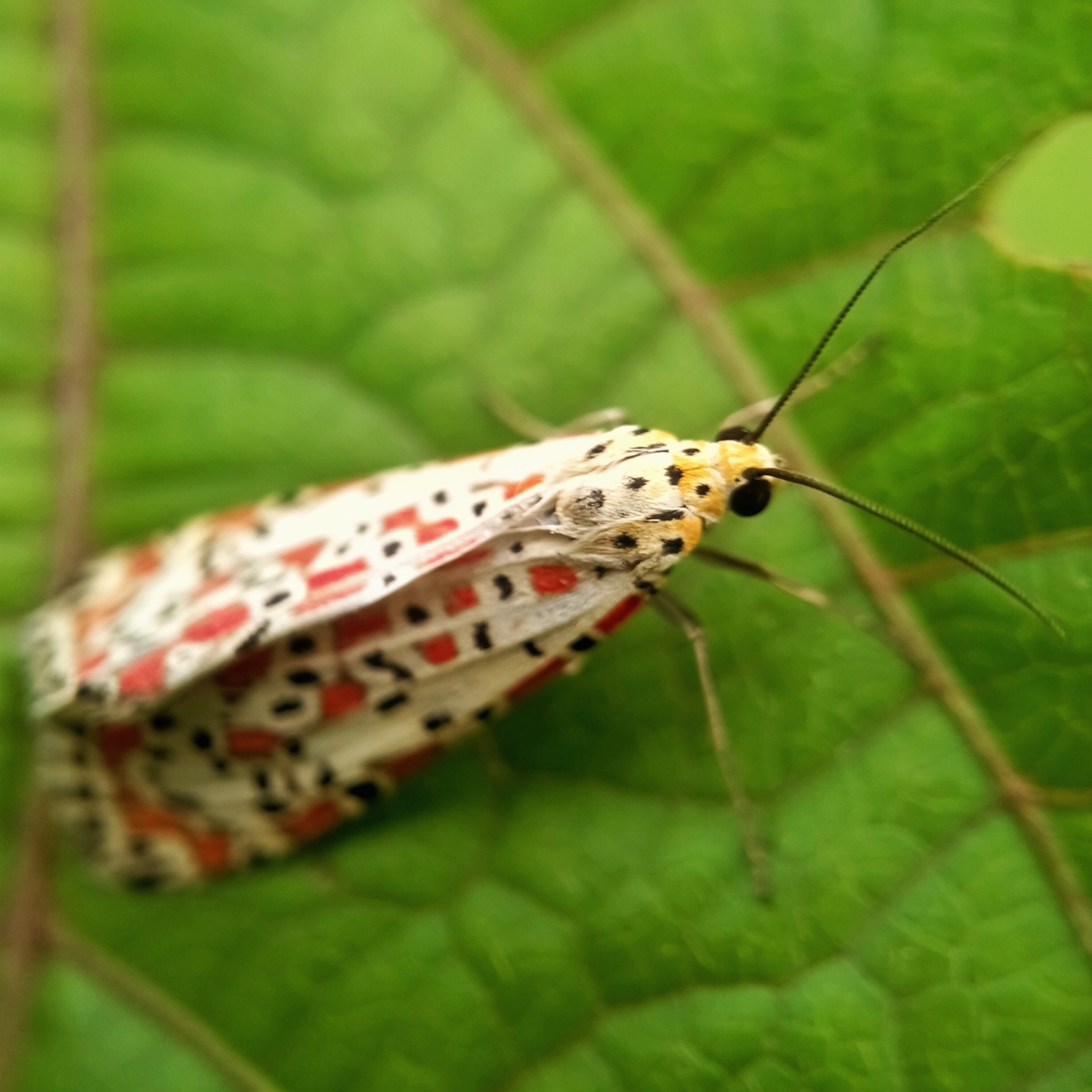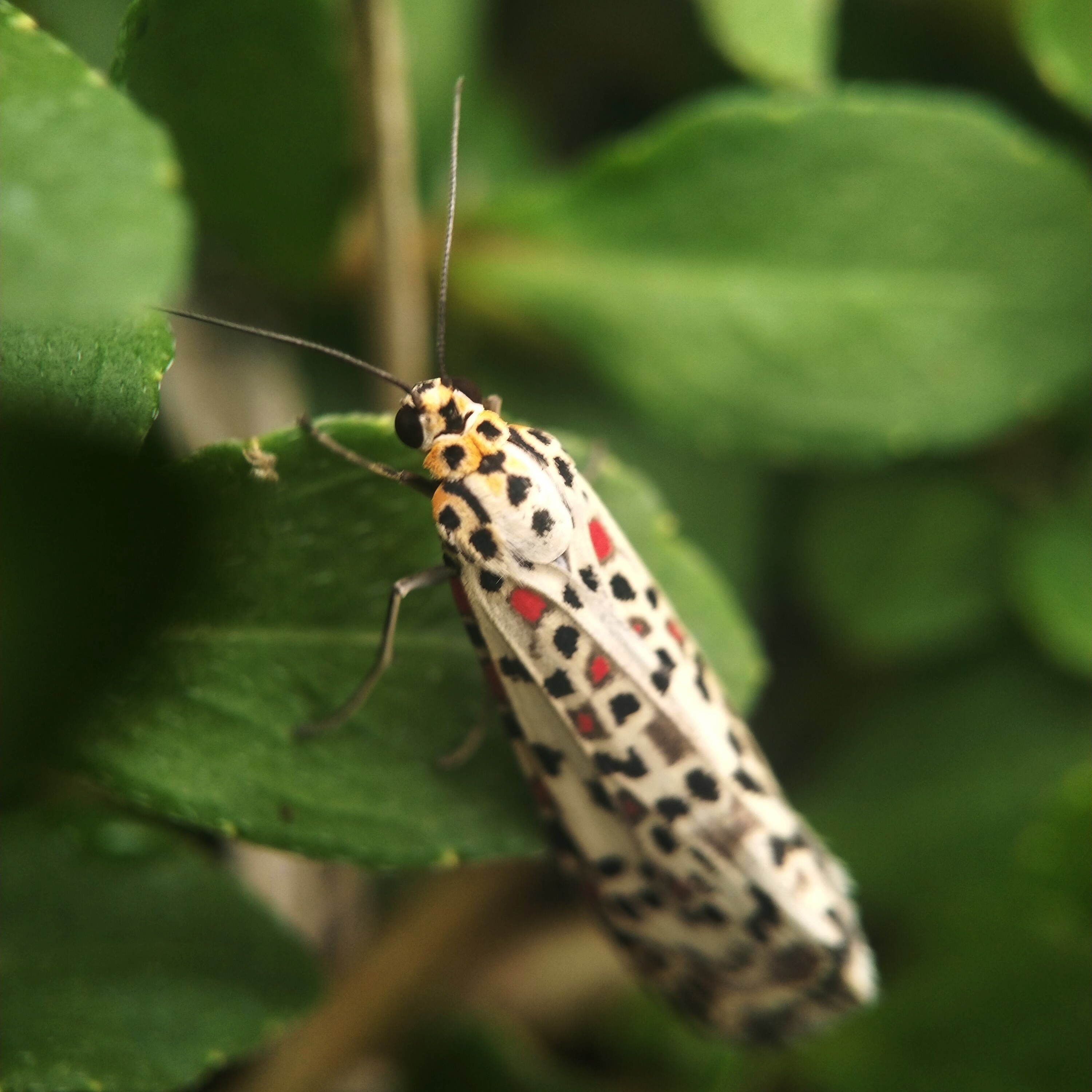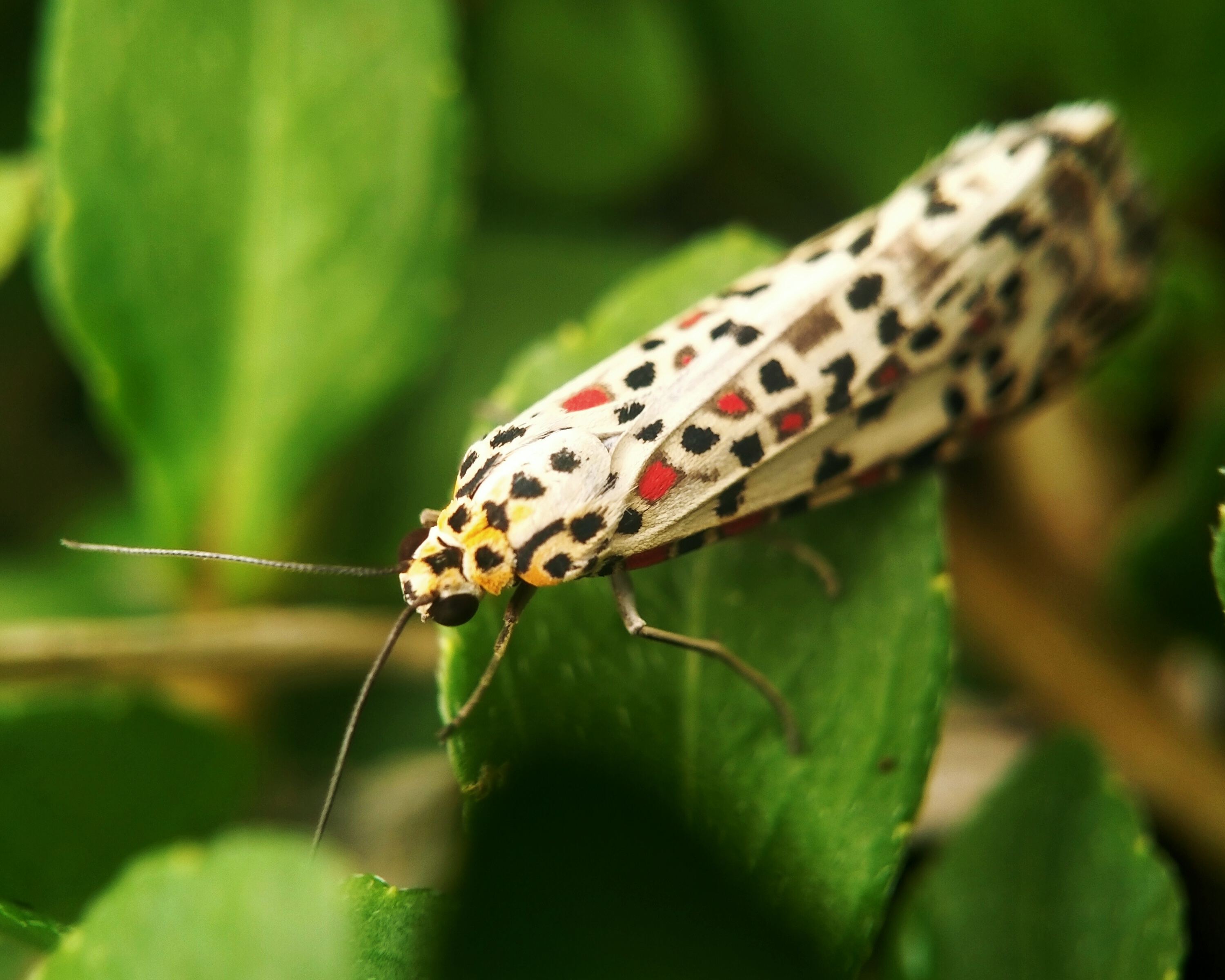 ©2021 All image original photo by @tinta-tertuang
| Category | Macrophotography |
| --- | --- |
| Camera in use | Realme 5i + Lens |
| Owner | @tinta-tertuang |
---
---