Splinterlands rewards update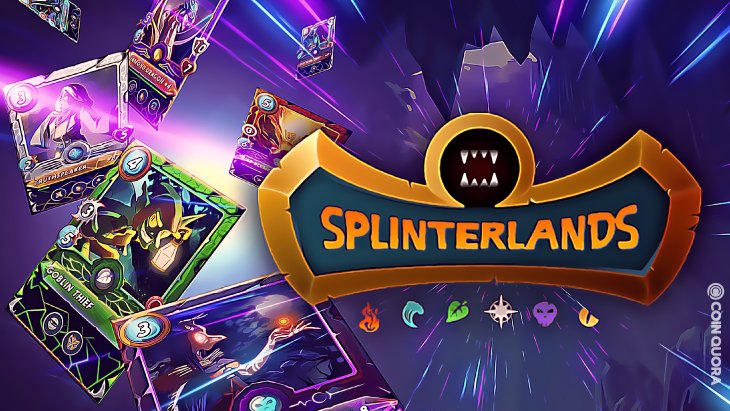 Many people have different options about this update for Splinterlands. Some feel it is great. Other feel like it will get or cut down on the bots. I feel like as a newer player that I can earn cards just buy playing now.
The new season will start in 3 days. But I have noticed some some changes. The big one is the rewards. Here have been my daily chest for the last three days.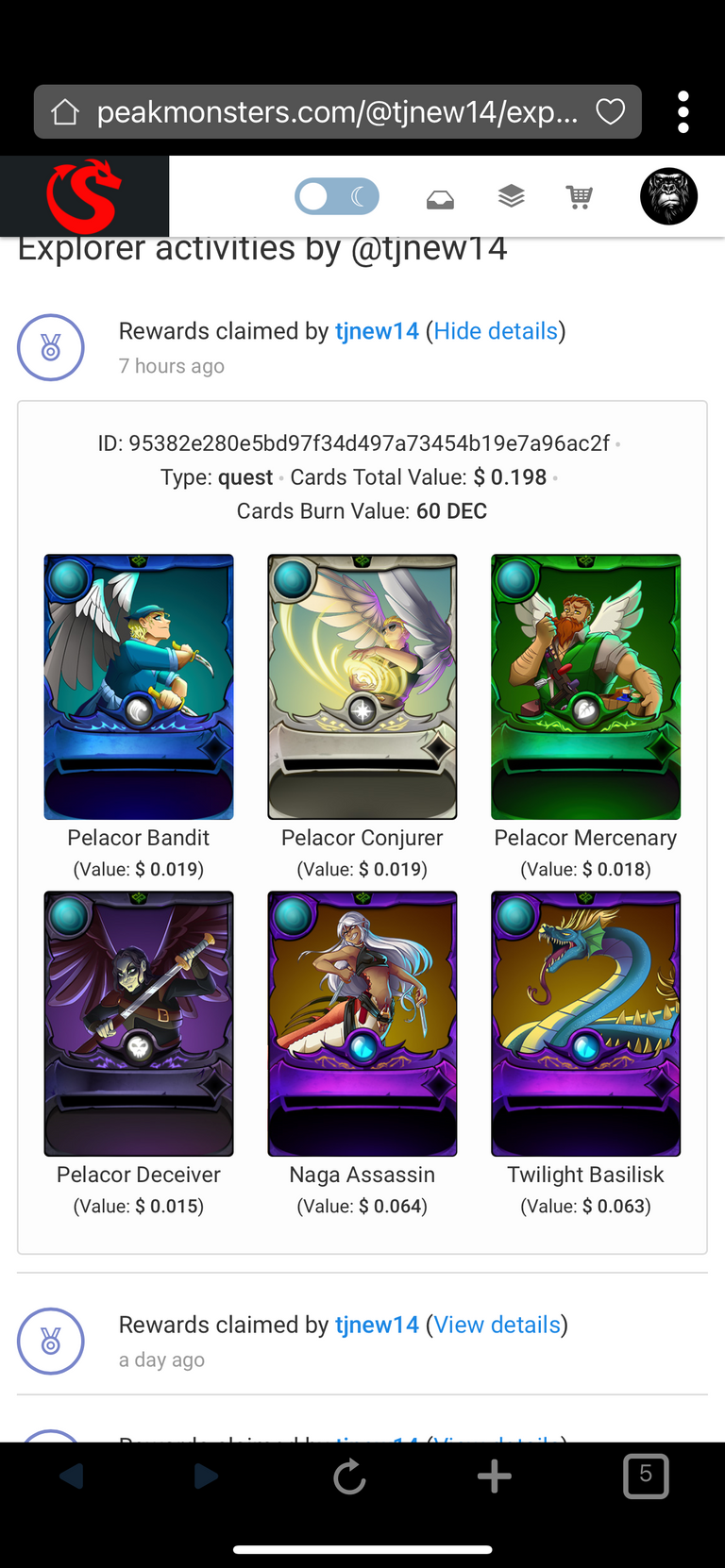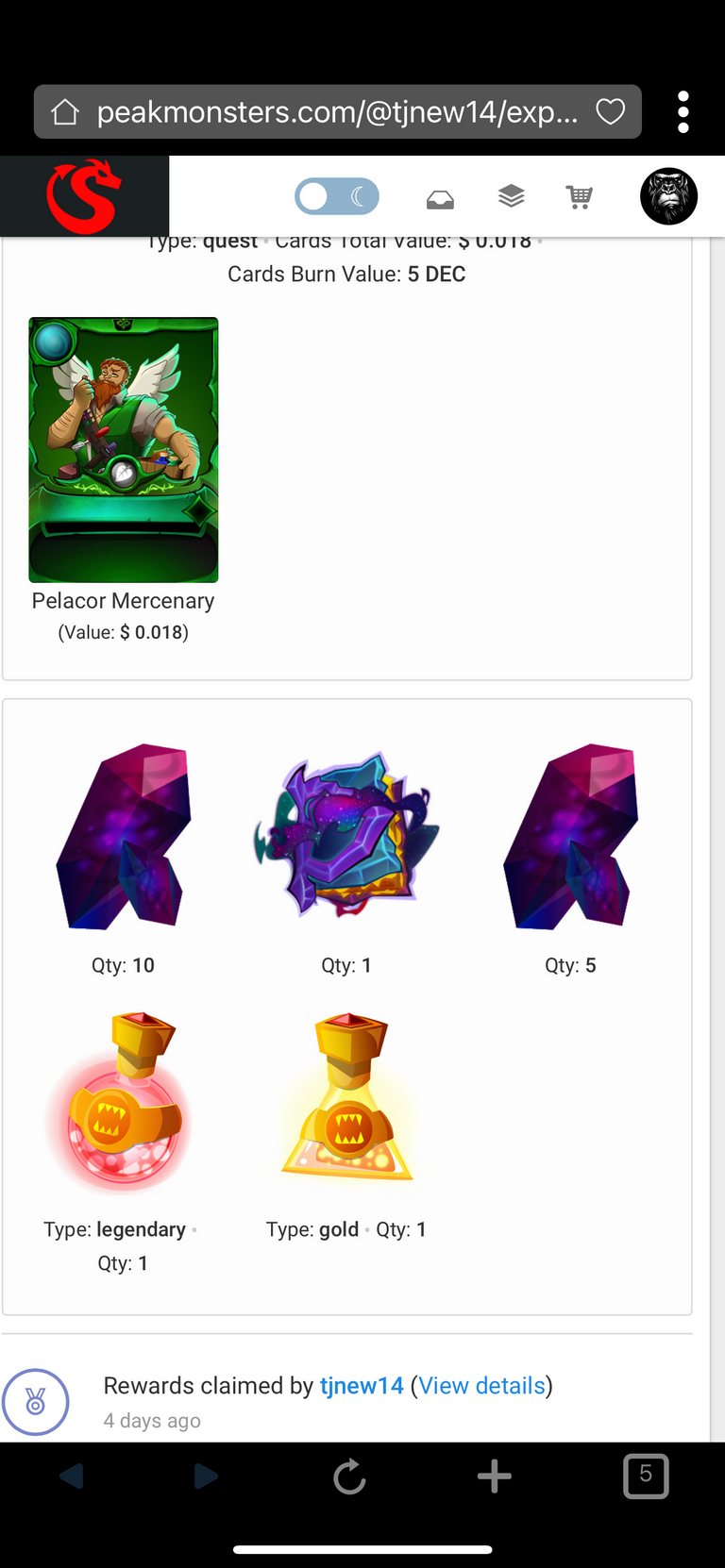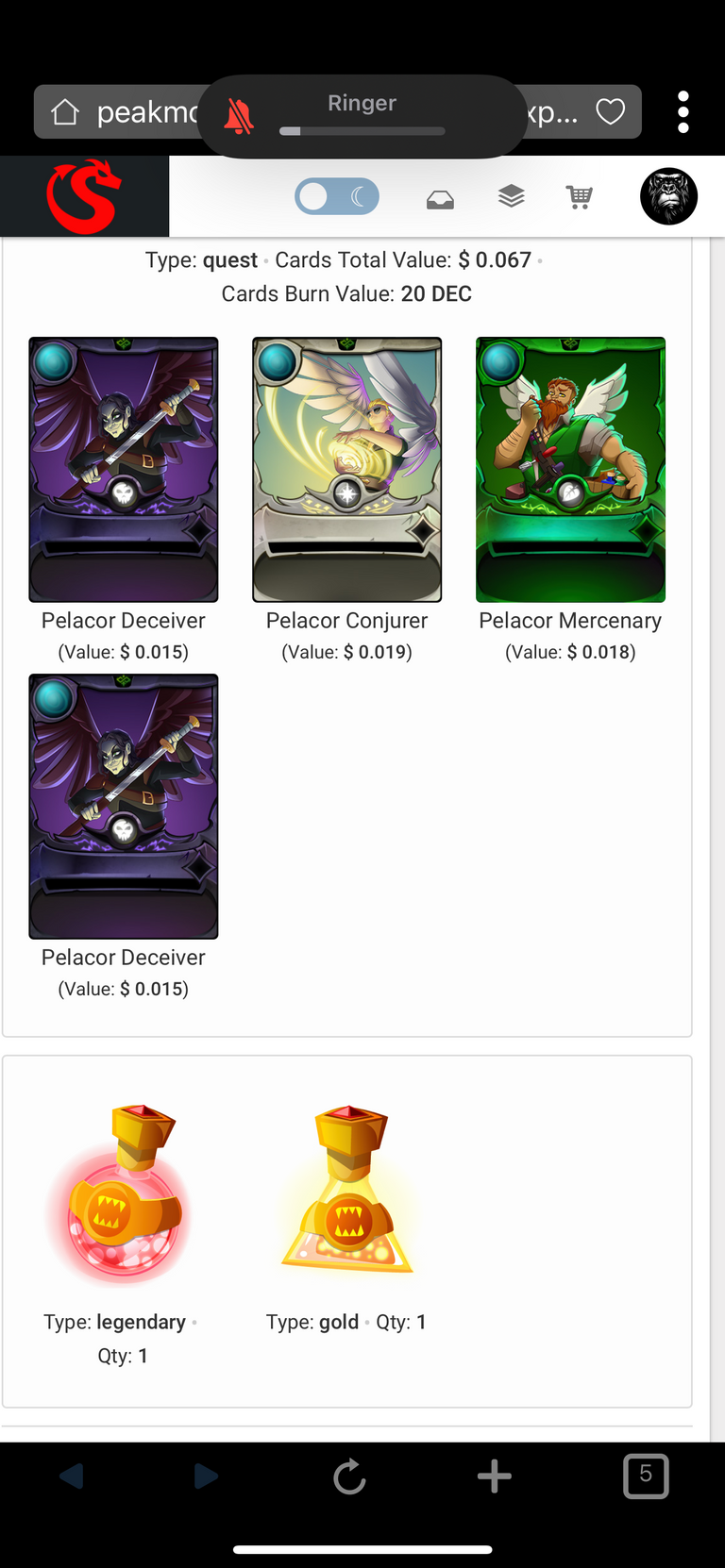 As you can see more cards and even a chaos pack that I have not opened yet.
This is not the only change. The DEC I am earn has increase since this update
I can't wait till the new season start and we get some new cards.
If you are new and want to play feel free to use my link.
---
---