Hear me Roar - Leo Power Up Day #3
Leo Power Up day is back for its third edition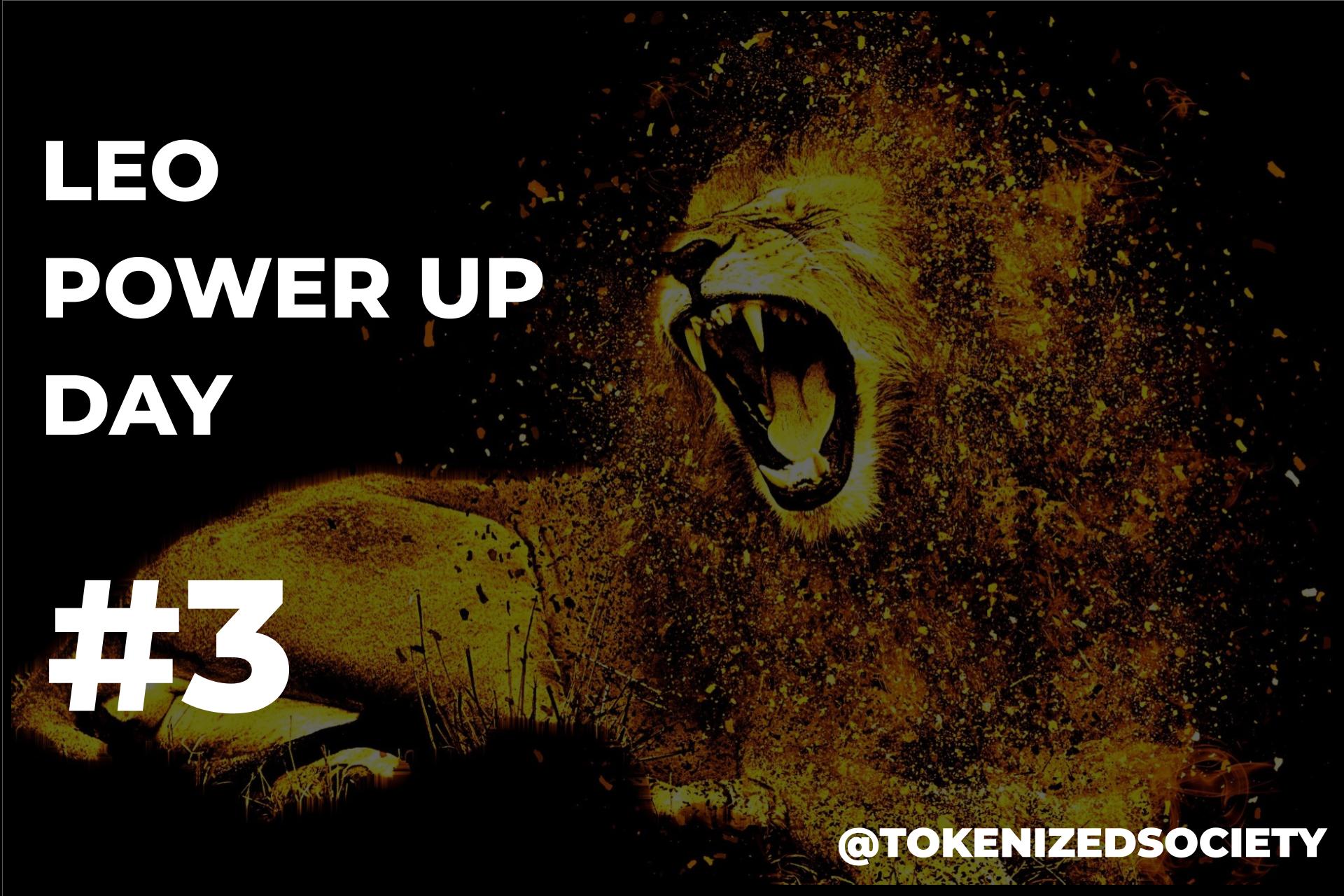 Another month has passed, and it's once again Leo Power Up Day. I believe most people know about it by now, but on the odd chance you are hearing about it for the first time, let me briefly go over it.
What is Leo Power Up Day
Leo Power Up Day, or LPUD for short, is a day that happens every month on the 15th (PST) where LEO holders are encouraged to power up those tokens to show their commitment to the LeoFinance community.
Powering up LEO is very important for the project because it shows the community believes in the long-term potential and sustainability of LeoFinance.
There are a few rules and conditions to participate in LPUD but they are all very easy, as you can see below.
How to participate in LPUD
Participating in LPUD is very easy:
Power up at least 150 Leo on August 15 (PST), and you will be eligible to win one of the main prizes: a 20k delegation.
That's pretty easy, right? However, in order to be eligible to win the rewards from LPUD, there are a few additional rules and conditions to be met:
Your total Leo Power (on the 15th) must be more than 200 and less than 20k
You must power up at least 150 Leo on August 15.
You must not have powered down Leo since June 15.
Make a thread about Leo Power Up Day, why are you powering up, why is it good for the platform, and talk about anything else you want to in the thread, you can even make a threadstorm if you want! Then share your main #thread on Twitter using the tags #hive #leofinance, #cryptocurrency and #lpud.
Optional: Make a post on Leo Finance about LPUD, our curators will be on the lookout for amazing posts using the tag #lpud, so make sure to make a kickass post and perhaps you'll get a visit from @leo.voter!
Source
What is in for you
I believe helping the LeoFinance community and increasing my curation rewards are great rewards already, so powering up LEO is a no-brainer for me. BUT it gets even better!
On LPUD you can get even more out of your power up.
Three lucky lions who meet all conditions above will get a sweet 20k LEO Power delegation for 25 days! Just imagine the boost that will give to your curation rewards!
That is the main prize, but there is even more:
Bonus prizes
Bonus Prizes
Six random users who participate in LPUD will get one of the next Leo Power delegations for 3 weeks:
Source
And finally, if Lady Luck is not on your side, there is still hope for you:
If you participate in the Leo Power Up Day initiative for three consecutive months - June, July, & August - and you don't win any prize on any of these editions, and you made a post about #LPUD each of those months, then you qualify for the Bad Luck Prize by onealfa, where he will delegate 60,000 LEO tokens for three weeks to on lucky winner!
Source
Final thoughts
Make sure to participate in Leo Power Up Day! You have the chance of winning several prizes and, more importantly, you will be contributing to the growth of LeoFinance, increasing your influence on the community as well as your curations rewards.
Your wallet will thank you!
Posted Using LeoFinance Beta
---
---