Quote of the Day - James Clear on Consistency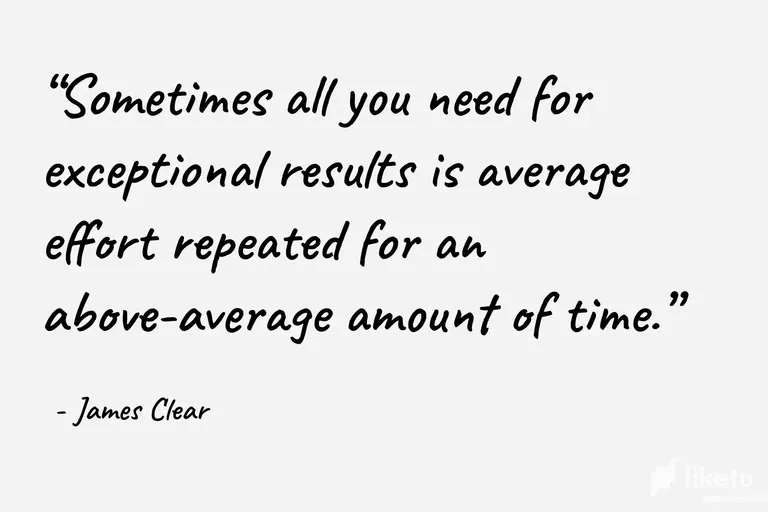 Transcript for accessibility purposes:
"Sometimes all you need for exceptional results is average effort repeated for an above-average amount of time."
James Clear
When I opened the latest issue of James Clear's newsletter and found this quote, I knew right away I had to bring it to this series.
It's something that I and a lot of other people on Hive talk about it all the time. The key concept behind these words is very simple and yet incredibly powerful: consistency.
Most people that are new to Hive - but also some that are not so new - usually have the same question: how do I build my following to increase my rewards and influence on the chain?
The answer to that question is the very topic of this post: consistency.
It's true that the distribution model on Hive is not perfect and there are people who take advantage of that by knowing the right people or even buying their way up but it's also true that being consistent can take you a long way.
No, it will not be easy and it will not be fast but if you show up every day, write quality content and engage with other authors, you will eventually be noticed.
I speak from experience as, even though I'm not even close to being a Hive whale, I have a small reputation that I built over many months of being active here on Hive.
And I have good news: it's never been easier to interact with others on Hive. LeoFinance recently launched Threads, a platform that focus on short-form content (think Twitter) that takes engagement to a whole new level. Try it. Now.
---
For the best experience view this post on Liketu
---
---