Quote of the Day - James Clear on Seeing from other perspectives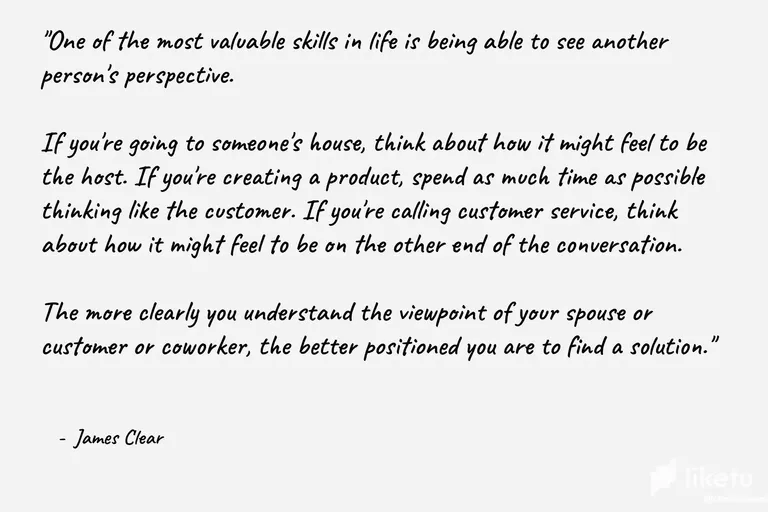 Transcript for accessibility purposes:
"One of the most valuable skills in life is being able to see another person's perspective.
If you're going to someone's house, think about how it might feel to be the host. If you're creating a product, spend as much time as possible thinking like the customer. If you're calling customer service, think about how it might feel to be on the other end of the conversation.
The more clearly you understand the viewpoint of your spouse or customer or coworker, the better positioned you are to find a solution."
James Clear
And here we go again with yet another quote by James Clear. If you have seen my other posts from this series, it should be very much clear (no pun intended) by now that really admire him.
His ideas are very concise and straight to the point and 9 out of 10 times, they really resonate with me.
In my business articles, I often discuss the importance of customer service (or customer success) and how many companies completely fail to understand that concept. Most will say they have a customer-centric culture and that the customer is the single most important thing to them, but that's often just for show. Not a lot of companies actually understand their customer journey and one of the main reasons for that is lack of perspective.
If you want to create something your customers will use and promote, spend some time - a lot of time - thinking of your customers and talking to them. Trying to guess what they want/need is the fastest way to create useless things.
---
For the best experience view this post on Liketu
---
---