Crypto Brewmaster Free Giveaway Daily - Round 2
The 2th draw is already underway. Today the Card of the day is Malt Crusher. Today I repeat Card, I will try to vary but there is not much supply on the market. Let's hope that the game and the exchange of Cards will grow.
From now on the draw will be daily. I will give the winner in each draw and you can participate in the comments.
Today's winner is @blitzzzz
This is my Cryptobrewmaster Card giveaway. A new game that unites two of the things that I like the most, Nfts and good beer.
I have seen that there are some raffles of its native currency, the CBM, but not of its magnificent Nfts, of which there are not many on the market. So I'm going to try to see if people are encouraged to trade, use and sell their Nfts.
Cryptobrewmater is a simulation game to brew the best beers you've ever tasted. It is a free game although you can invest in it if you want to advance faster or improve your recipes.
You can also participate in my raffles and get some free Cards.
The award:
A common Card
A 100% vote to the first participant of each draw
I will give LOLZ to the participants
The rules:
Simple, just leave a comment saying you want to participate
It is appreciated:
upvote
reblog
Any advice for improvement.
Card raffled today: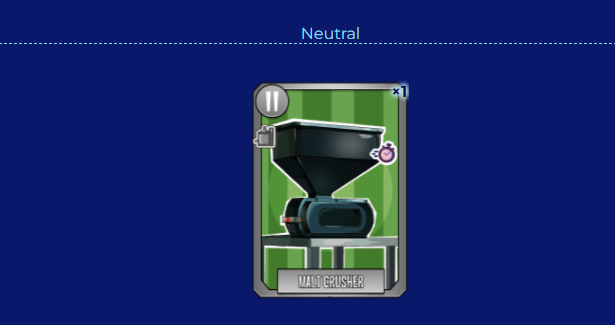 Participants in previous contests:
If you do not want to receive notifications, put a comment and I will remove your name, thanks.
---
---