It ended in Tears for Manchester United
I feel like trolling but I won't!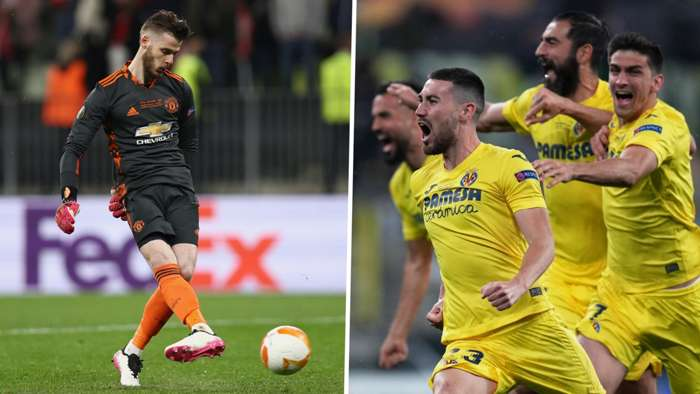 source
It was a sad and unforgettable experience for Manchester United as they were being defeated by Villarreal FC in the UEFA Europa League finals on Wednesday, May 25th. Although, I didn't get the chance to watch the game but I believe it was not a boring showpiece looking at such a long penalty shoot-out. 22 spot kicks was such a long and interesting one to behold.
In my opinion, I would say that Manchester United have had an unsuccessful 2020/2021 season except for the fact that they finished second in the English Premier League race. Even in the English Premier League, Manchester United had the opportunity to stay at the top but due to their inconsistencies and failure of players being in good form, their counterparts overtook them and eventually won the trophy.
Speaking of the EFL Cup and FA Cup which was won by Manchester City and Leicester City respectively, they were being eliminated. Their last opportunity of redeeming themselves in the just concluded season was the UEFA Europa League tournament but they messed up the opportunity. Without mincing words, the Red Devils were exceptional in the Europa League competition such that they progressed to the finals. It is rather sad and unfortunate that they didn't get to lift the trophy as they lost to Villareal FC instead.
Stats show that they game was highly competitive and both teams were being very careful as they were no much goals at full time and extra time. They game ended in a 1:1 tie which led to the penalty shoot-out which happened to be the climax of the game. Both Villareal FC and Manchester United boys played their penalties nicely and they all scored except for David De Gea who missed. In total, 22 spot kicks were taken and a missed goal only came from the Red Devils' side and this gave Villareal their first-ever continental trophy.
While it was a thing of tears for Manchester United, it is a moment of celebration and victory for the Spanish side. Such is life, I'd say! However, Ole should have known better in selecting who kicked the penalty as De gea is known to not be a very good penalty taker. On the other hand, I refuse to blame him much as even the best players miss spot kicks. Yes! they had a bad season but it's great that they at least qualified for the Champions League next season and I hope, they will improve.
There are a lot of flaws in the Manchester United squad and the club needs to take drastic measures if they want the Red Devils to be feared competitors in the next season both at the domestic level and international level. It is rather sad that United have gone so low in their performances looking back at their past glory and achievements in the days of Sir Alex Ferguson. I remember when they were once the champions/ kings of English league but for close to nine years now, Manchester United haven't lifted the EPL trophy; very sad.
I do hope they come back better and stronger next season!
---
---