Liverpool in 2020/2021 Season
It feels good to be back blogging in my favourite community. For some reasons, I have been away from writing and engaging here although I have been taking advantage of the SPORTS market dip. From the latest update of activities in the community by @cryptoandcoffee, I see that there's a growing improvement in the community in terms of publications. Glad about that!
---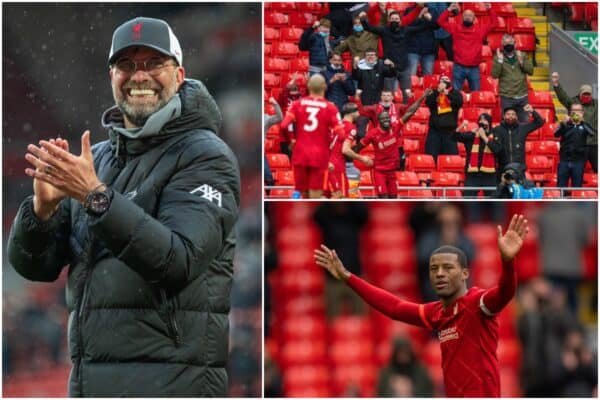 source
---
Briefly, I just want to talk about my favourite football team, which is Liverpool and how the 2021 season ended for them. It was a hell of a season for the Reds as it was full of ups and downs. It is rather sad that Liverpool finished the season without a trophy but they got a champions slot.
In case you don't know, the 2020/2021 English Premier League football season is over with Pep Guardiola's Manchester City being crowned champions. I must say that Pep Guardiola is a great manager and his successes with the club is quite commendable. He has won the English Premier League for three times already in his five years with the club. Kudos to him and his boys.
On the other hand, Manchester United came second on the table while Liverpool FC followed after. Also, I must say that I am impressed with Jurgen Klopp and the boys for achieving such feature looking back at the many setbacks the club faced in the mid of the season. Who would have thought that Liverpool FC will finish third and even ahead of Chelsea FC? The chances then was very slim but the Reds were able to up their game and not give up easily.
---
Liverpool finished the season with 70 points and this has given them a slot in the Champions League next season. I trust that next season, things will get back to normal. Those injured players in the likes of Van Dijk and Joe Gomez should get back to action as well as Diogo Jota. I can't wait to watch them play again for the club.
However, I believe this just concluded EPL season has served as an eye-opener for the manager. There's a need to carter for suitable replacements/ substitutes for all the positions in the field in case, the first team players get unfortunate with injuries. Truth be told, Liverpool's woes last season begun when the key defenders went on injuries. And Jurgen Klopp made the mistake (IMO) of not featuring those youngsters defenders rather opted to swap roles.
If he had started using the likes of Philips and Williams earlier than he did, probably, they would have gained confidence sooner and the squad would still be balanced. Instead, he decided to take midfielders to the back line and this didn't end well because, most these midfielders ended up sustaining injuries that further affected the squad negatively. Altogether, the manager did a great job in the just concluded season.
---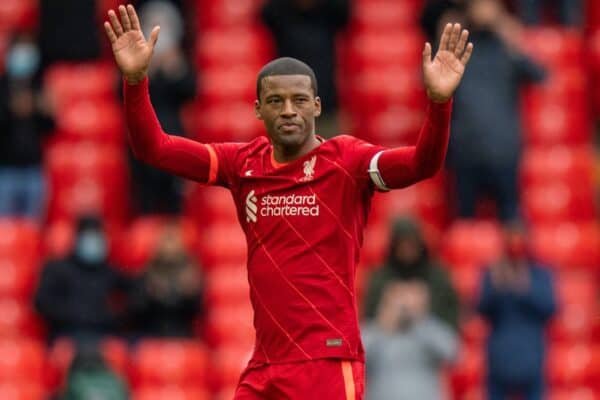 source
---
In another news, Gini Wijnaldum will be leaving Liverpool FC following the expiration of his contract and honestly, I will miss him. But his memories in the club will remain evergreen. We can't forget his contributions especially in 2019 when Liverpool FC lifted the UEFA CHAMPIONS LEAGUE. It was his two goals that sent Liverpool to the finals as well as leading to the defeat of FC Barcelona. I wish him well in his future endeavours.
Patiently waiting for next season to watch the boys play!
Liverpool Always
---
---