Can HIVE Making Test The Previous HH ?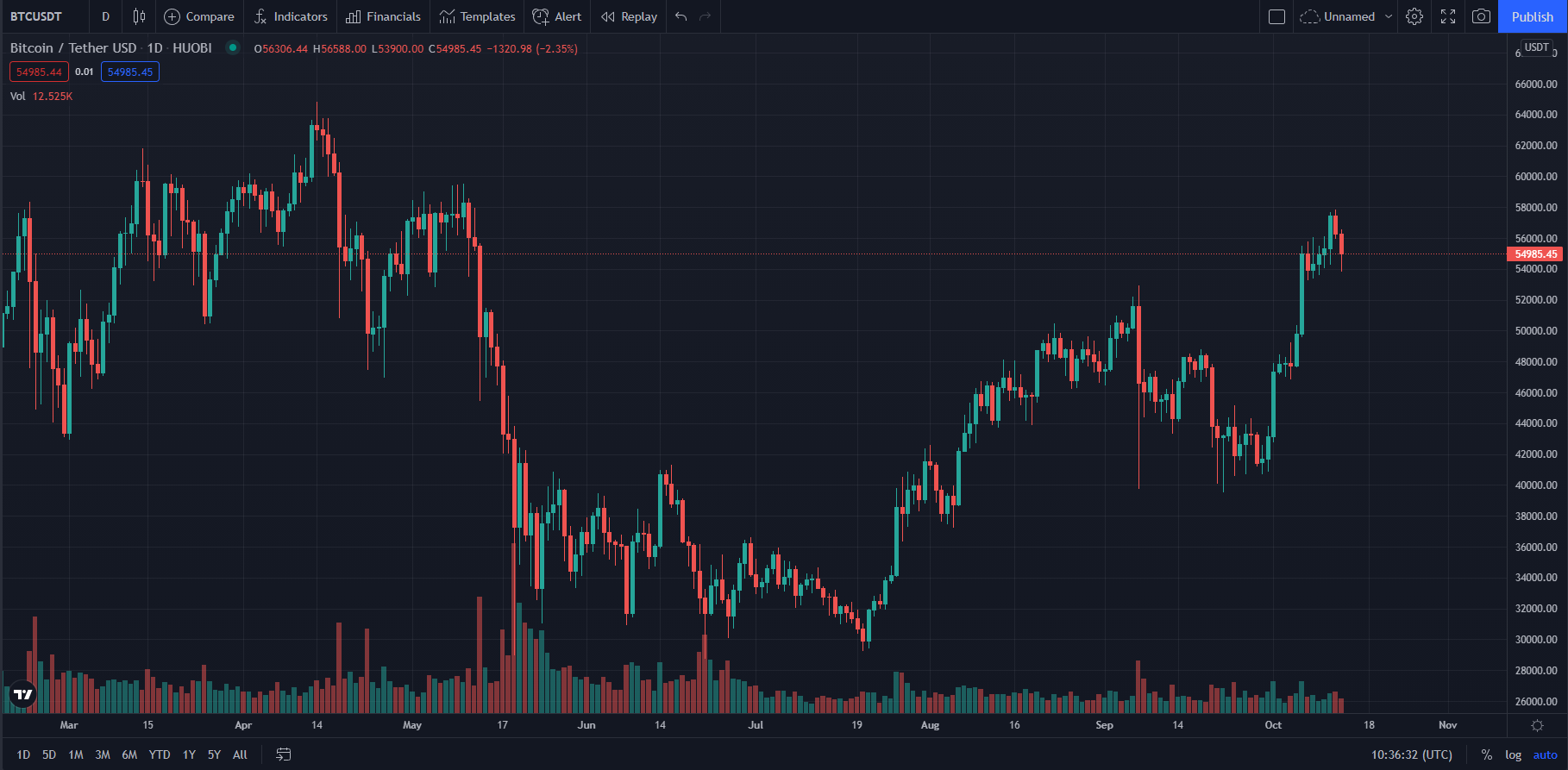 Source
BTC is looking good at UDS 55000 price range after taking a bullish movement since last week. There is a lot of speculation that BTC will continue bullish and double it current price 100k USD at the end of the year.
When we talk about crypto , BTC is one of the indicator that lead all other crypto including HIVE. This is happen that HIVE is following the bullish movement last week and reach another new high at USD 1.60 but then hive making bearish correction where there was a massive sell at USD 1.60. This not just affect hive price , but all the token has decrease if value after most of the stacker selling their token for hive. Well , it was an opportunity to selling high and buy at lower price to follow the continuation bullish. In other word , hive has double it price from previous high at the new high.
CAN HIVE REACH LATEST HH ; USD 1.60 ?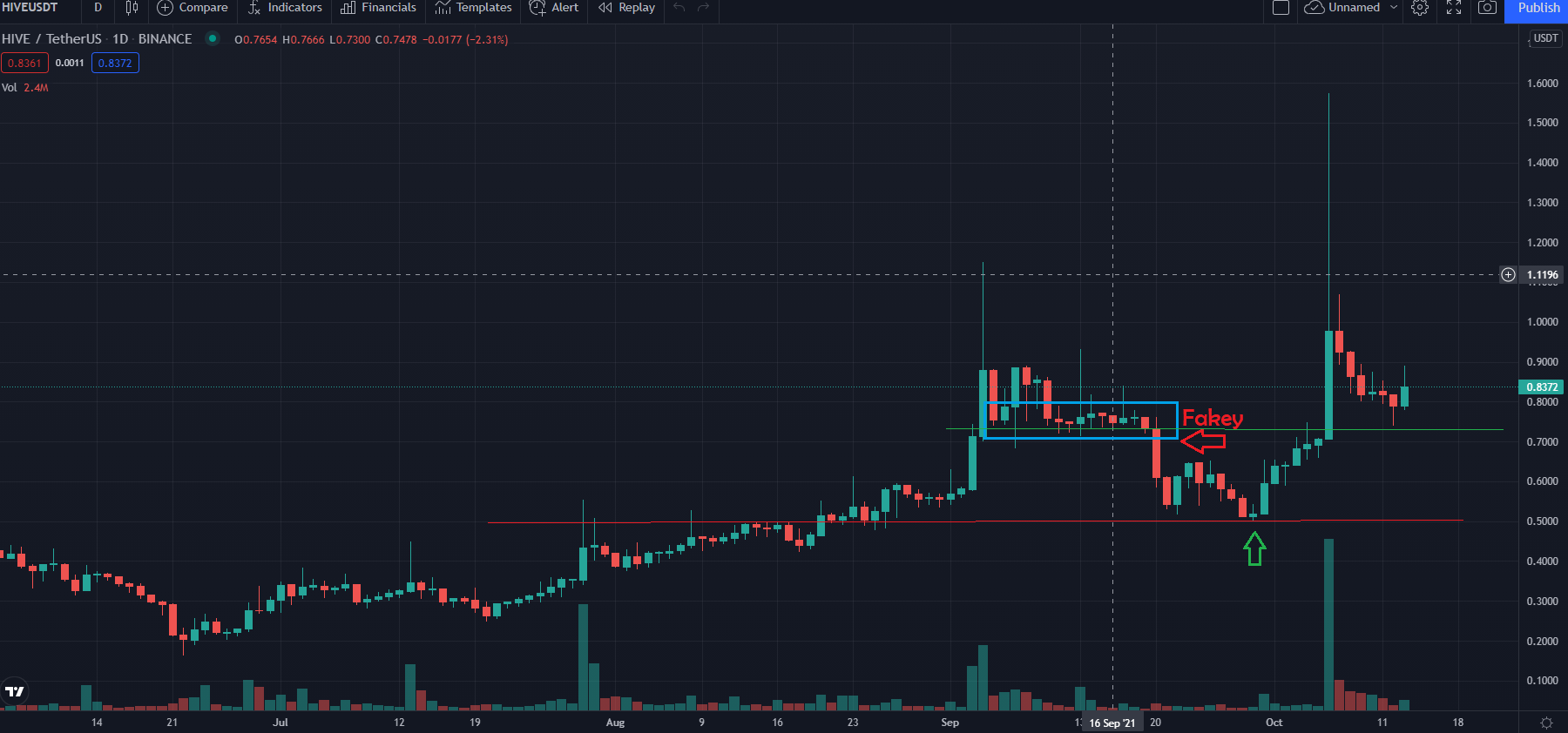 Source
CRYPTO is the world trending now. Especially when the first country , El Salvador has become the first country 100% adept BTC in their daily transaction. I believe , the other country has start their move to follow El Salvador . In few month ago , we see that HIVE is didnt make any huge direction in their daily graph. In other words , HIVE play didnt much affected by the CRYPTO world. But as the CRYPTO become trending , the NFT game like SPLINTERLANDS has making HIVE much popular. As HIVE user , we know that HIVE is not just that and we know that SPLINTERLANDS is not even reach 1% of HIVE full potential , and as people began to learn about it the HIVE start to shine in CRYPTO worlds.
I believe HIVE can make another new HH by breaking current resistance at USD 1.60 . It was a good news for most of us but in the same time it bring another bad news since there is a lot HIVE stacker start power down their HIVE POWER for preparing the next wave. It also including the token stacker which effect those token price.
Currently , as we watch the HIVE market we can see that current price is at the previous resistance and waiting for continues bullish following the BTC lead. It might making some fake bearish movement like previous market and making double bottom at red line resistance before making the bullish movement. I hope it ll test the HH near future and double the HIVE price at USD 3 in end of this year is not impossible.
CHEERS and KEEP SAFE !
Posted Using LeoFinance Beta
---
---