HIVE at $ 0.70 (BULLISH kick off)


Source
After spiking to new high at USD 1.50 few weeks ago , seller pressure keep pushing the price back to support at $0.50 . After those correction wave , HIVE looking start its bullish momentum since last week following BTC bullish price and currently stay at $0.70 value. This is good sight of bullish momentum start by looking at buyer volume steady get in the market for this few day.
I hope this bullish momentum will continue along those bullish wave and testing at HH at $ 1.50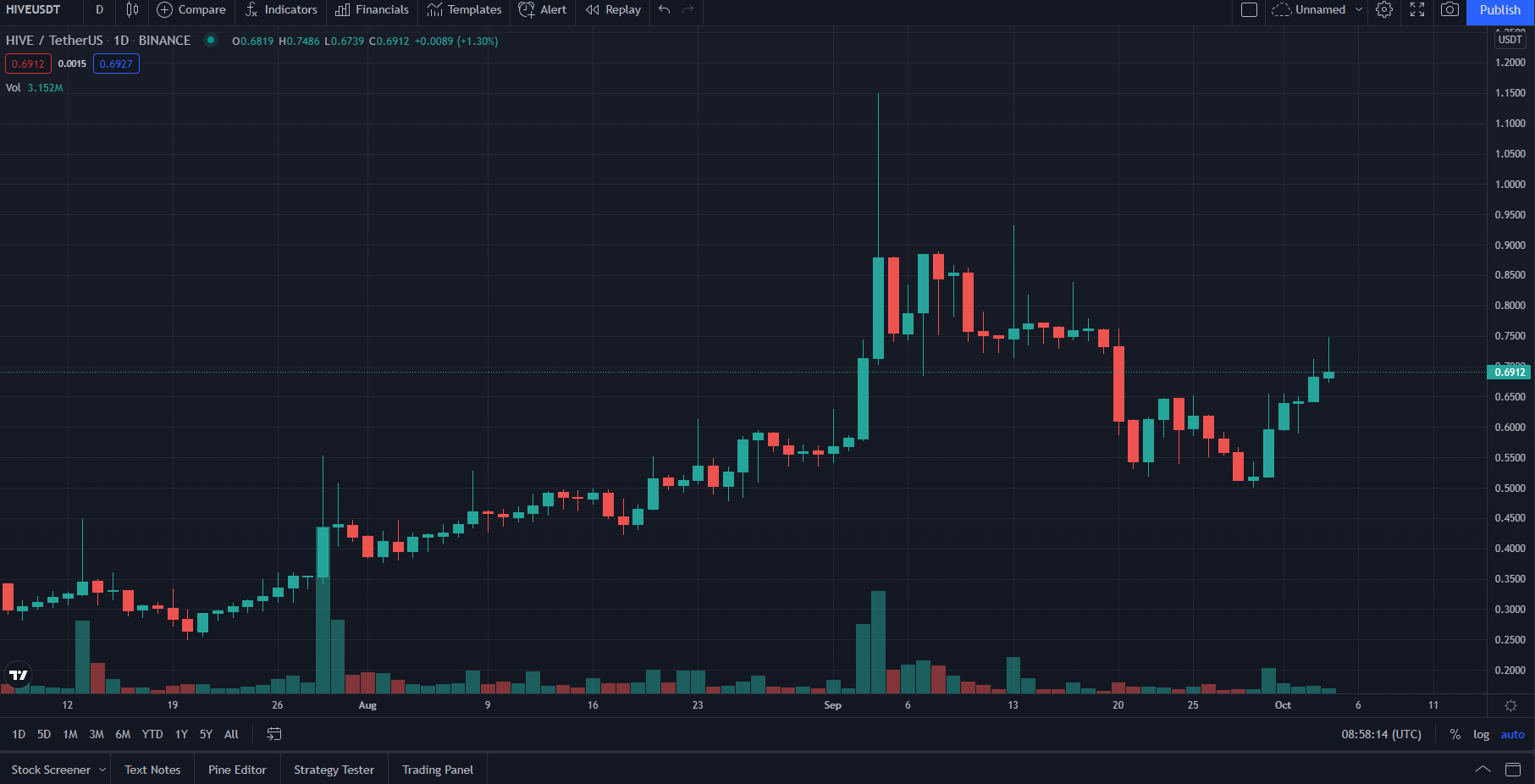 Source
CAN HIVE REACH USD 3 before next year ?
In order to make another bullish to USD 3 , HIVE has to break $ 1.50 resistance. In early year , there still not many people know the potential of HIVE but i believe this is the right time for HIVE start make its bullish move since the crypto world is the trend. Thanks to SPLINTERLAND , NFT games based on hive platform has massively promote HIVE to the world. There was a lot of other NFT game start being popular in HIVE and this is another key to attract new people become HIVE community.
HIVE is more than game. I believe most of us know what its mean especially to old community .Its still a long journey but HIVE is on track . When the new generation know about it , i believe HIVE will reach more than USD 3.
Posted Using LeoFinance Beta
---
---