$SHIBA UPDATE : WOOF FOR $SHIB METAVERSE SPACE !
New update of $SHIB token being announce in this morning to the blurry picture that has been tweet few days ago.
A new milestone for SHIB that venture into metaverse space that being known as #shiberse .
Woof !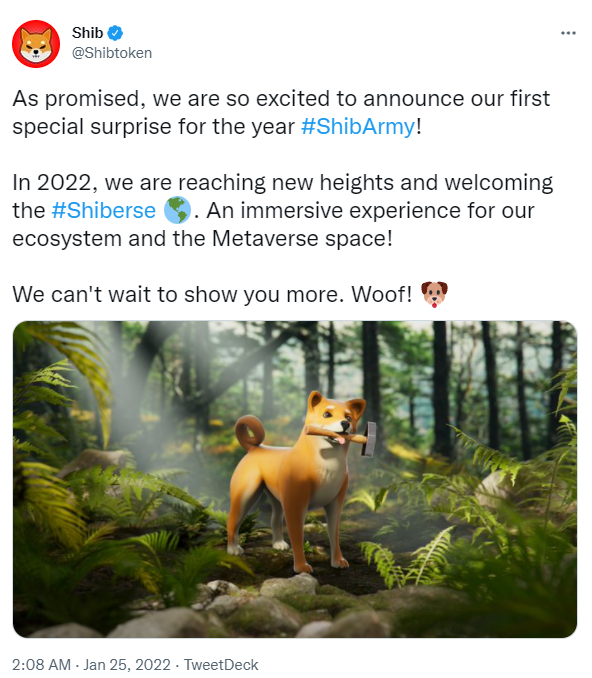 LINK HERE
This is another great announcement , and i personally cant wait for it.
Currently $SHIB has a good deal price if you plan to buy from the dip. The market has been in bearish rally for this few days to 0.000002092 since few days. Its not just the $SHIB token but the other coin including BTC has drop . We are waiting another recovery for bullish trend in the next movement. The market might fall another dip , because we ll get an announcement for FOMC or it also might another start for bullish rally movement. But , the price of $SHIB still at the great price to buy. I have buy some token today , just to add my number of $SHIB.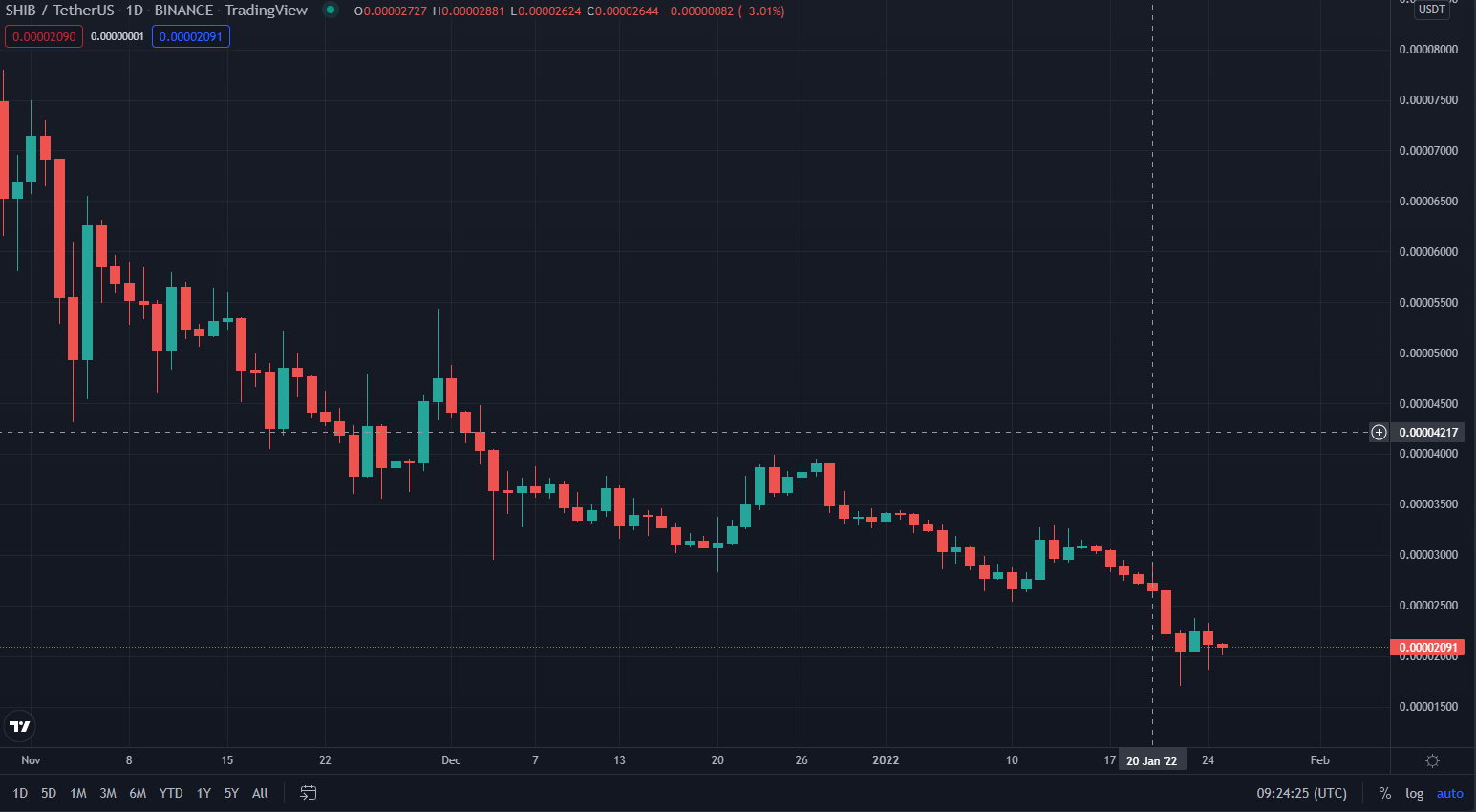 As i have mention , i have start stacking $SHIB token last year after know their planning to make the AAA game and will try to be release in 2022 . But , after making some research on $SHIB , i start to know they was planning and updating a few milestone for their project in $SHIB and this will change the future of $SHIB. I believe $SHIB can climb at top 5 crypto this years.
ANOTHER MILESTONE TO BE ACHIEVE THIS YEARS:
SHIABRIUM - SHIBA blockchain with 2-layer network that make $SHIB not depending on ETH network for their transaction. This will reduce huge amount of gash fee
$SHIB play-to-earn game .
Many more :).
Woof !!
#shibarmy is keep increasing everyday because SHIB is still underprice and still being affordable for everyone. If you still dont have any $SHIB , consider to buy it because you can have 1,000,000 $SHIB for just USD 20 .
JUST A REMINDER SO YOU DIDNT MISS THIS OPPURTUNITY BECAUSE I HAS MISS THE FIRST OPPURTUNITY WHEN SHIBA IS STILL BEING LIST AS MEME AND $HIT COIN BEFORE.
See you in future update . WOOF !!
Posted Using LeoFinance Beta
---
---