Cubdefi the lion that will roar soon.
Cubdefi goal with the CUB token is to build value at all layers. It was proposed to build a sustainable yield farming and the adoption of popular DeFi applications as its modus operandi.
As they build new applications, they built with both their existing leo user base and with the broader BSC market in mind. The entire foundation of everything was built and rooted in the idea of growing their user base in depth and width while bringing value to both the hive Blockchain and the leofinance families using CUB token.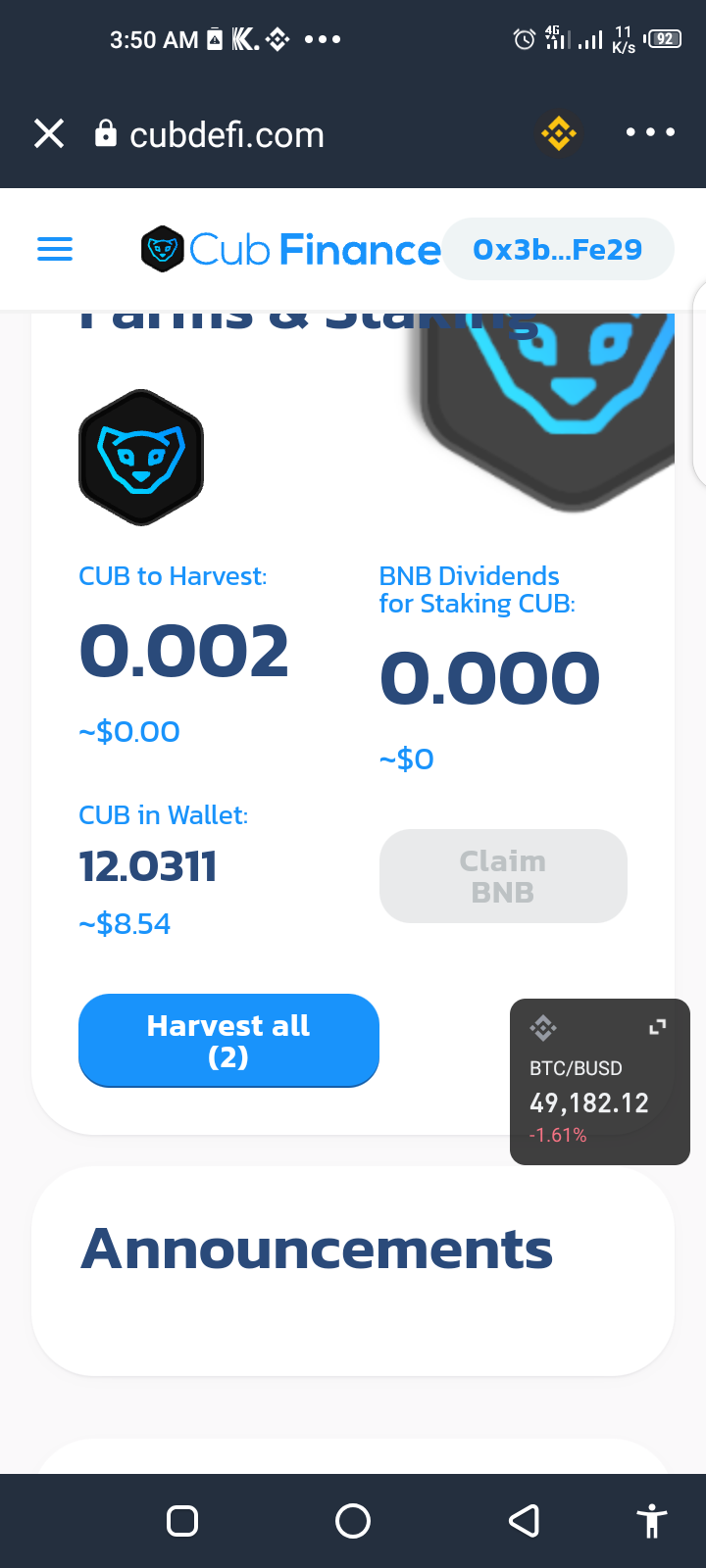 Cub finance the baby of the great lion leofinance has been one of the token i have been farming on Binance Smart Chain and i must confess that the growth is not encouraging as we all learned a great lesson from the innovation called yield farming. I bought my first cub during the second week after launch at about $5 only for price to dump and i got more at around $2-$4 thinking i have gotten the bottom, but to my greatest surprise the price sunk to less than $0.3 which rekt 100% of investors who believed it was a great investment then. I had all my token (Cub) staked for the past few months about 84 cub only for me to login yesterday to discover is only farmed 12.031 CUBS. This is not encouraging because i though its inflation would be like that of hive where one mines more token at lower price of the coin and lesser token at a higher price. I also notice the APR has drastically be reduced from about 800%+ if am not mistaken to about 58.7%, although i don't know how the algorithm of the APR works but cutting it low reduces the chances of an investor breaking even on his investment.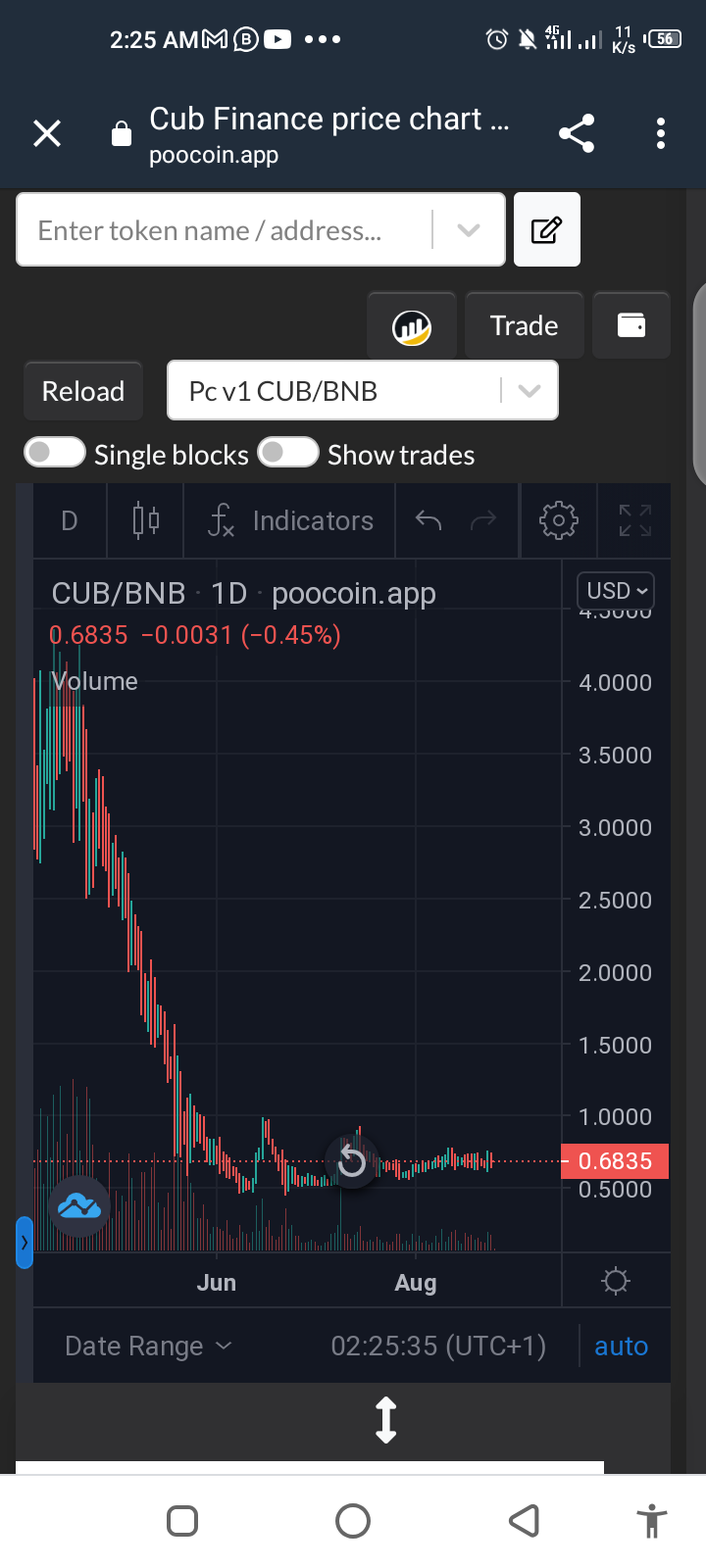 Charted from Poocoin.app
Looking at the chart been pulled from poocoin i think we are in capulation statge with cub and market has found its support zone, with the current trend of bitcoin and the cryptocurrency market i wont be surprise to see an upward trend with cub breaking $2 with the next 60 days as the bull run is coming back to play with bitcoin, eth and BNB taking the lead to move altcoins. As cub is pegged to BNB any rally by bnb will lead to an increase in the price of cub if sellers don't mount serious sell pressures on the market. With the current development by the team i think more investors will flooding the market and take the price to a new all time high.
Conclusion
Although am not satisfied with the current situation of the price but i still think cub is a rear Gems and one needs go bag some of it, While the price is still low to avoid FOMOING at the top.
---
---