Digital Detox Have You Considered Having One?
We all have 24 hours in 1 day how many hours do you spend on your device?
---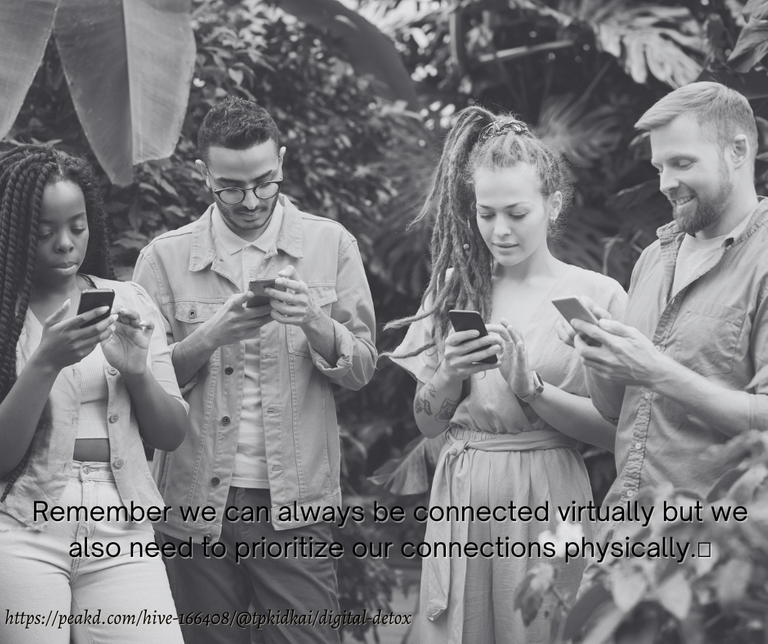 Image created and edited through Canva
Aside from being a part-time Hiver, I work full-time as a reconciliation specialist in an insurance company. On a regular weekday, I spend around 17 to 18 hours on my devices and around 12 hours during weekends.
Is it healthy?
Definitely, it is not and there are multiple blogs stating that prolonged exposure to our digital devices isn't that beneficial to our health. I also experience some of the backlashes of over usage of my devices lately and felt that maybe it is a good time to slow down everything a little and cut off some sweet time with my gadgets.
The case of blurring vision.
I got exposed to computers at the age of 12, but become a heavy user of devices at around 18 since this is the time that I started working in a call center company in Pasay named Teleperformance this is also where I got my username that I am using right now. I have a 20/20 vision but as the years go by I noticed that it is not the way it used to be. In our recent annual physical examination, I was asked to wear glasses already as both of my eyes have grades already the left is 100 and the right is 125. It is not alarming as some people that I do know of have more than 500 for both and since I am not a good rule follower till now I am not wearing one.
I wore eyeglasses before when I was advised that my left eye has a 50 grade already in both and I didn't like the feels. It was heavy and even though I chose a light frame ( made in stretchable plastic it didn't suit me well.)
Why not use contacts?
I am too lazy and quite tedious cleaning it daily. I tried a few times during the rebellious years but now I am not into such stuff anymore.
The FOMO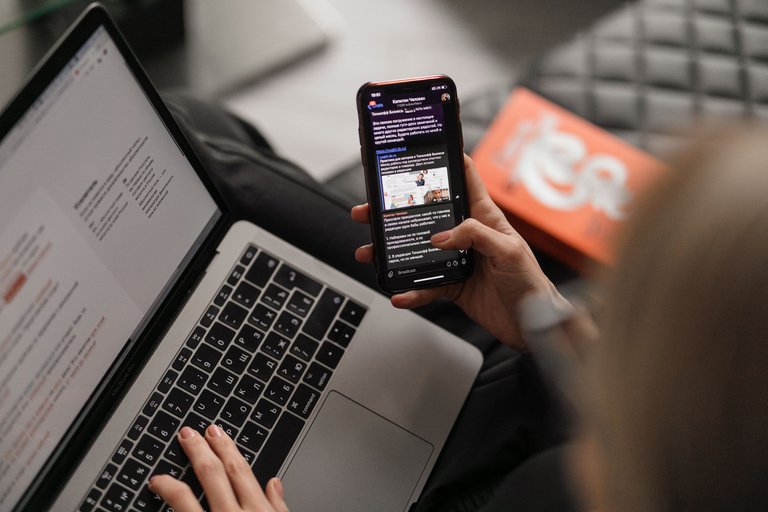 Photo by Maxim Ilyahov on Unsplash
Whenever I write my blog post, it always took me more than four to 5 hours to create one simply because I am checking multiple stuff in discord, Facebook, Twitter, etc. focus wise I am not that focused as my attention gets directed immediately to other things. A typical #maritess that wants to be in the loop and updated with everything. Notifications are itching me and even though I know that 90% isn't related to me I can't stand not checking it the soonest that I notice it.
Addicted Already?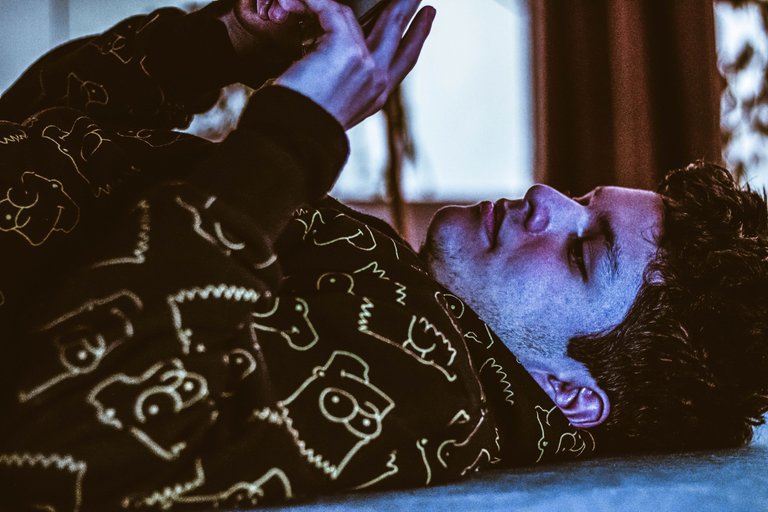 Photo by franco alva on Unsplash
Yes, I think so if we will simply follow what addiction means: An addiction is a chronic dysfunction of the brain system that involves reward, motivation, and memory. It's about the way your body craves a substance or behavior, especially if it causes a compulsive or obsessive pursuit of "reward" and lack of concern over consequences. then this young man is guilty as charged. After waking up and kissing my wife I will touch my cellphone and scroll to my newsfeed, discord, and emails. I spend more time holding my cell phone than I held the hands of my wife while we are walking.
That is what I have noticed and April also mentioned that to me when I told her that I noticed that too. She was just waiting for me to make it known in that way there will be no negative reaction on my side if she suddenly brought it up.
So what's next?
Since this month just started and I know that this will be a tough month for me (work-related stuff ) I had formulated an idea to perform a detox on my device at least once a week. I will not cut off like 24 hours no access but will try to minimize further. I have already planned what will be scheduled for this Saturday as I am quite eager to make it happen.
7:00 PM will be for the Idol Philippines show since it has been a weekly habit of our small family to watch some variety shows and then once it hits 7:45 PM we will stop as I need to prepare for the interview that I will have on my podcast this week's guest is Roi Caturla from the Keep Going Podcast and I believe that he can be a great resource person in relating to how we pursue things that we started. Then after the podcast hopefully before it hit 12:00 AM the next day I have completed the report for @hiveph August audit though no one is looking on it that much for the staff it is important so that we will know where our financial health of the community account.
My mornings will be solely for the family as I have noticed that I spending more time online rather than physically nowadays.
you are here in our home but it feels that you are far away
This is what my wife felt recently so yeah I need to work on our personal communications before everything escalated.
---
I got too personal on this one, I am just planning to create a spam post about planning to do a digital detox but yeah if you managed to read everything in full thank you for your time.
Remember we can always be connected virtually but we also need to prioritize our connections physically.💑
---
---