Giving Value To The One | Realizations On Having A Few Readers/Listeners on Content.
Earlier while I am working on my reconciliation file at work. Drained and tired about the routinary headaches that the work gave. I listened to a video interview by one of my online mentors in podcasting Patt Flynn that is conducted by Buzzsprout.
In my podcasting journey, Patt has been one of the go-to persons that I have if I need to search for something related to the craft that I am working with, and also Buzzsprout for the podcasting means.
Though I am using Anchor.FM to distribute my works I am well subscribed to the free courses that Buzzsprout is offering on Youtube. I find both of their contents as gems which I take everything by heart.
After listening to the video, my mindset got changed on the numbers that I have, and that is what I will be sharing in this blog post. Btw this will be repurposed in a podcast in the future once I have a leeway of time and I would appreciate it if I will get some support on that too!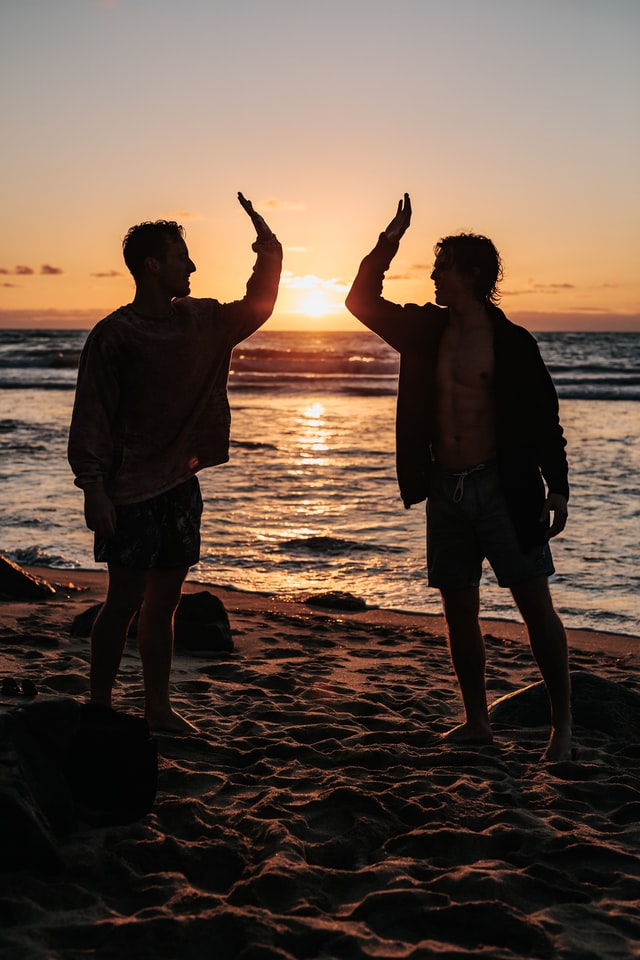 Photo by Tyler Nix on Unsplash
1 to No Reader Problem.
We can all relate that having no readers in our blog posts is quite disheartening. Sometimes we will often ask ourselves if what we are doing in the past is still worthwhile. Should I stop creating content already since no one is reached?
Like I have 1 reader here in my blog, I want to have more because 1 will not be enough.
This has been my mindset in my blog and even in the podcast that I am running right now. Barely do I have a few clicks even though I am doing the hard work, promotion, and marketing I felt it is not enough.
Having those 👀 in my metrics going up is something that exhilarates me as a creator and I think it is right to celebrate success.
Now the problem is my counter isn't increasing as if it got stuck there forever.
To be honest, I am on the verge of stopping creating a podcast because I felt that it is not worth my time.
Audio editing, finding the right music, recording, and other stuff consumes more than half of my day, and the returns 0 views to 5 views.
Now going back to blogs - the same thing, we spend more than an hour and we get some views like 1 or 2 or probably no one noticed your blog at all.
Quite a normal experience right?
Giving Value to One
What I have learned changed my mind. Technically I know it but you know, we all need someone to say it in our face first before we realize something.
And that is the 1 view that you saw is an actual living person.
Sure there are bots here in Hive, that just upvote content randomly but that count represents a person that read and took the time to consume your content.
In my previous content, I shared how you can connect via comments. Now you can connect with your reader/listener even if they are just 1 in your blog.
1 Loyal supporter is way better than 100 people visiting you because of a viral post. Because once the algorithm is messed up those visitors will not find your content again. But the loyal supporter regardless of what algorithm it is will crawl back to your content all over again.
So how do you nurture that 1?
Engage with them! Fans/subscribers are excited each time that they will be noticed by the folks that they look up to!
I would always remember when I messaged my favorite content creator in Tiktok and they responded nicely to us. That is what made us become a fan because of the attitude.
Give value to their time and if possible do not create sub-standard content for them ( Look whos talking spammer). They had invested a portion of their time to spend with you so might as well make it worth it.
That is all for now. My mind is still drained from Monday's workload and my head is aching. Hopefully, once I get some good rest later this afternoon everything will be okay.
Thanks for dropping by and please listen to my Podcast in Spotify I have the episode Why People Hate Blogging which is also posted here in Hive. Your downloads and plays will be much appreciated.
(Unsupported https://open.spotify.com/embed/episode/0XQeVtLOnf5sPM9ksF9HiG?utm_source=generator&theme=0)
---
---