Officeland - middle manager simulator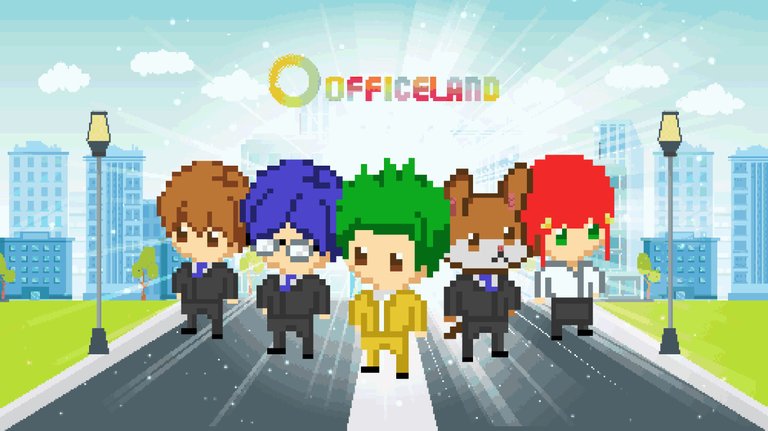 The best way to not have a micromanaging manager is being your own boss. Go open an office in Officeland and start profiting from bossing interns around in exchange of overpriced coffee!

Officeland is a business simulator where you get coins by sending workers out to do meaningless tasks and reunions that could have been an email. You can use a public office space to deploy your staff or buy your own space and customize it with furniture to give your workforce bonuses (private offices will be available for purchase in 2022).
GAMEPLAY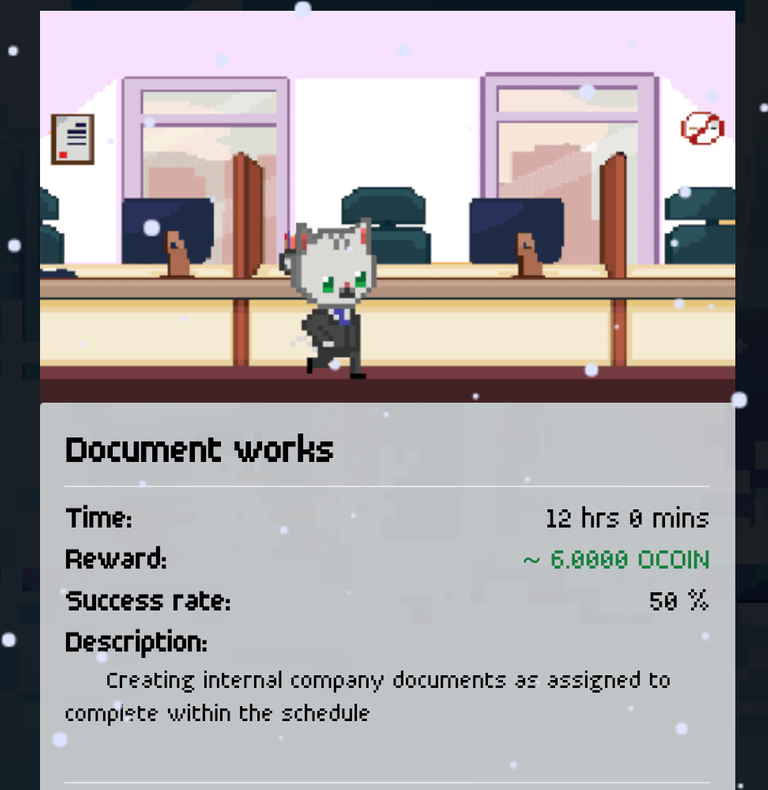 Right now the game is more of a crypto miner with a cute makeover than a game by itself, the roadmap states that other game modes (PvP, tournament and random typing versus manager) are expected to arrive in Q1 2022 and the main game beta in the subsequent quarter. When asked, the developers weren't able to give more details about the gameplay or what random typing means, only replying that more information will be available soon.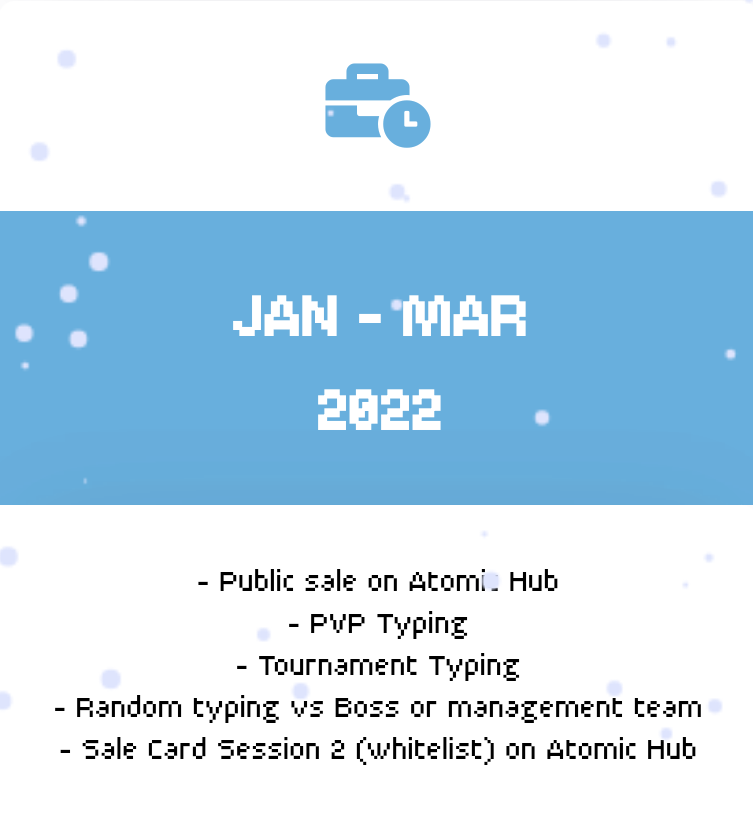 While there are few interactions possible at the moment, you can still play and get resources to be ready for when the main game modes arrive.
OCOIN
The in-game token Ocoin can be used to upgrade your workers, buy workspace slots to have more employees working simultaneously, buy coffee for buffs and deposit at the bank. It can also be swapped for WAX at Alcor
RARITY AND UPGRADES

There are five tiers of rarity which dictate how well and which jobs your employee can do and ten different workers to hire (skins are purely cosmetic). The higher the grade the higher the success chance and coins received from tasks.
There is also a special tier named 'boss' which is only available through events and exclusive packs. They are the top of the food chains, very rare and expensive and they also will be the only form of minting new workers in between seasons.
After the final pack sale that is occurring now and finishing on January 3rd, Bosses will be able to create a random NFT worker once a day.
The workforce can be upgraded paying a big amount of Ocoins and the price is relative to the tier it will turn into.
Coffee and Bank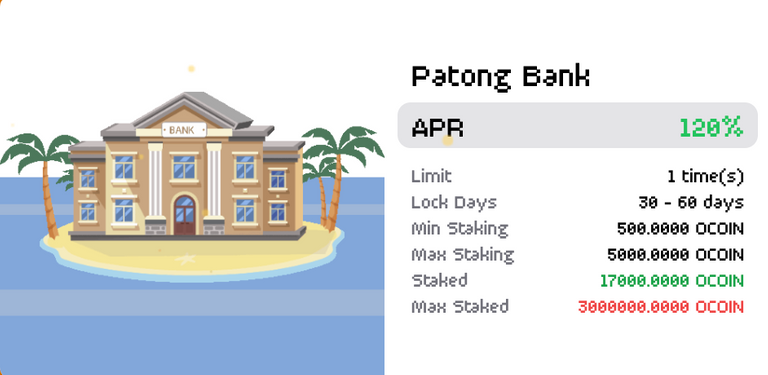 Coffee is a consumable item that gives you a % chance of success doing tasks and reduces the total time for completion. They are expensive but are a good option when used with a high grade worker on a long job.
The bank works as a savings account with a minimum deposit of 500 0coin and a maximum of 5000. Clients will receive gifts based on how much they have staked, such as the whitelist pass that early users received for the season 1 pack sale.
Season 1 Pack Sale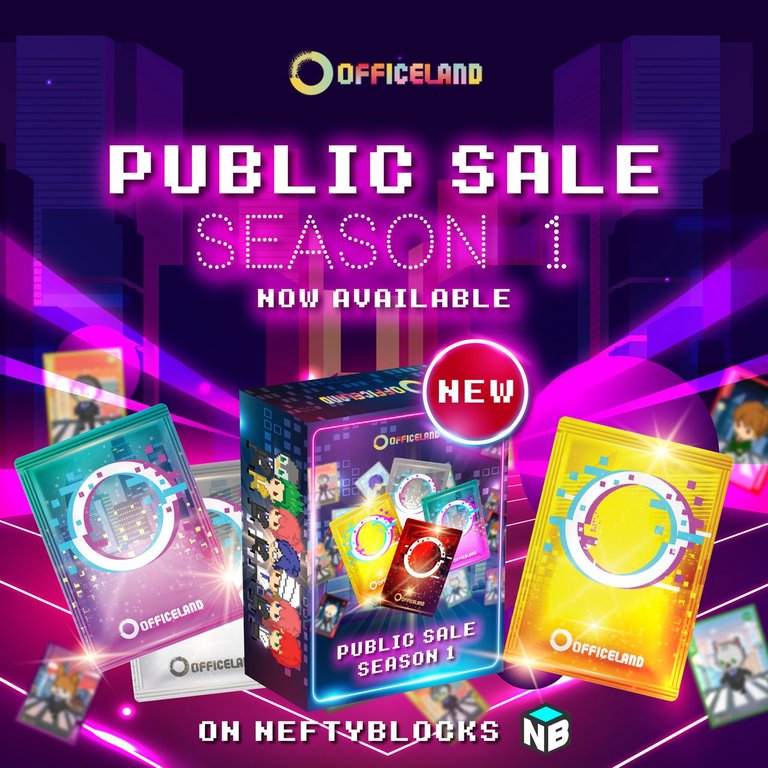 This is your only way to get workers without buying from another player, it's almost over and there are no other sales planned in the near future as far as we know.
Packs prices range from 59 to 555 USD and will give you at least 15 new workers.
You can check the available packs and full price details here.

This is just the beginning of Officeland's corporate journey and it can also be yours! Follow them on their social media on Discord, Telegram and Twitter for news and giveaways
Good luck and see you in the coffee break room on the next business day!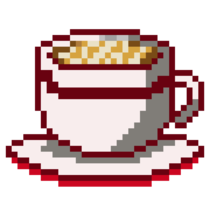 ---
---