Crypto.com DeFi on Cronos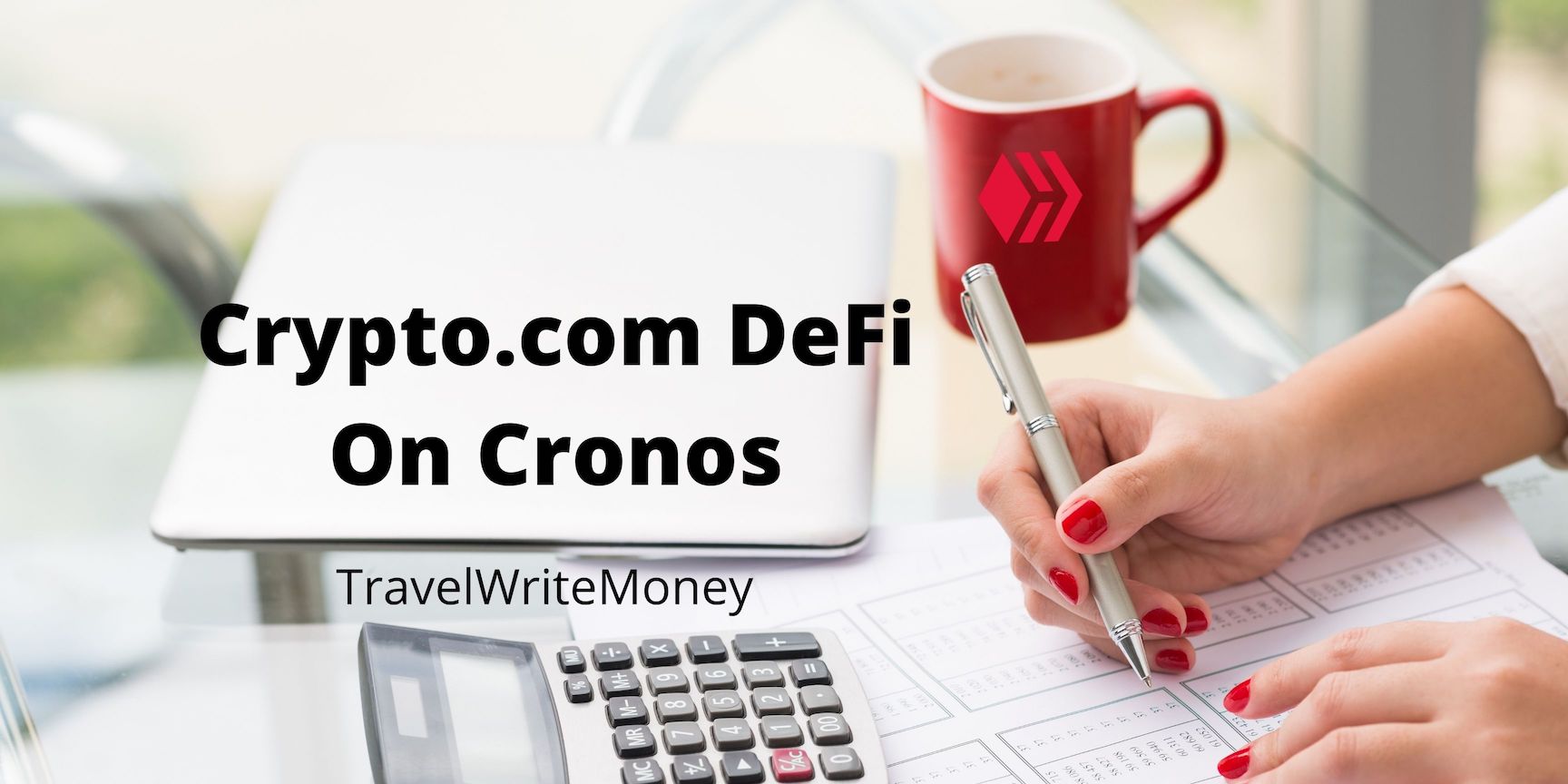 Last night, I spent some time experimenting with VVS Finance, which is a DeFi exchange on the Cronos chain from Crypto.org. If you are not familiar, Cronos is the newly launched EVM (Ethereum Virtual Machine) that runs on CRO, which is something of a clone of Cosmos (ATOM).
As this is within the universe of Crypto.com, you are able to transfer assets from your Crypto.com wallet to Cronos as CRC-20 tokens, including CRO. It's an odd thing that you can wrap CRO on Cronos as Cronos itself uses CRO to pay gas fees. All of this shows up in your DeFi wallet. In fact, it is simpler to operate trades on your mobile device than on the browser. Although, I did not attempt to add Cronos to MetaMask.
I took on this experiment because VVS is currently yielding 1,311% on CRO-ETH, 1,491% on CRO-WBTC, 3,695% on CRO-VVS, and 4,057% on VVS-USDC. These returns will likely diminish at some point. In the meantime, it's worth the trouble of learning.
I started by transferring CRO and ETH to Cronos from my Crypto.com wallet. This required entering the Cronos wallet address as a trusted address for each for Cronos. This automatically converted the ETH to WETH (CRC-20). The CRO remained as CRO when it transferred to cover fees.
Next, I set up the CRO-ETH pair. Transaction fees are low compared to Ethereum.
I could not see anything happening from just providing liquidity. As it turns out, you can take your liquidity and put it to farm, which is what yields the returns mentioned above. Within minutes, you see your VVS token balance increase as the rewards accrue.
---
Branching Out
This morning, I had some unstaked CRO remaining that I moved into Cronos. I converted a little less than half of the CRO to VVS, then set up liquidity for CRO-VVS. Afterwards, I put that to farming. I'll harvest the VVS rewards tonight to see how much I have earned.
While this is providing high yields, I'll be converting VVS rewards for funding VVS-USDC liquidity. The plan is to keep rebalancing.
---
Caveat
There is something to worry about on VVS. Although the project is sponsored by Crypto.org through their incubator, there is a lack of code that prevents a rug pull. There is always the risk that the creators of VVS could run off with everybody's deposits. Then again, they may not. As they say, only invest money you are willing to lose. Although I'd rather not lose what I have invested, it would not be the end of the world, if the rug got pulled on this. Fortunately, the potential gains are largely asymmetric. It makes sense to eventually withdraw my investment and then play with house money.
More To Come
As Cronos is still new, there are more CRC-20 tokens to be added for trading. In addition, Cronos is compatible with Cosmos, which is itself developing the Gravity Bridge, which is a cross-chain DEX. This is the start of a new world of DeFi. It would be foolish to do a rug pull so early in the game. So, there is that small comfort. More importantly for me, Cronos will swallow up a large amount of CRO coin for liquidity and gas fees, which is beneficial for the value of CRO.
The True Goal
And, that leads to the true motivation behind all of this. Upgrading to the Icy White Visa card from Crypto.com requires staking $40,000 in CRO. Along with that is a 12% return paid weekly. If you do the numbers, that's roughly $92/week in CRO interest, plus 5% cash back on spending. In order to get there, it will be a combination of buying CRO, CRO cash back rewards, earning interest on CRO deposits, earning yield on DeFi, paying business expenses out of HIVE, and reducing our tax burden. All of it is in pursuit of one goal. This in itself would not make us rich. Rather, it's a milestone achievement for leveling up financially. $92/week would cover groceries. Or, it enhances whatever savings we can manage out of our paychecks. Or, we can take those earnings to pile into HIVE. So many possibilities. First, we need to reach that amount.
Posted Using LeoFinance Beta
---
---