Hotel Credit Card Experiment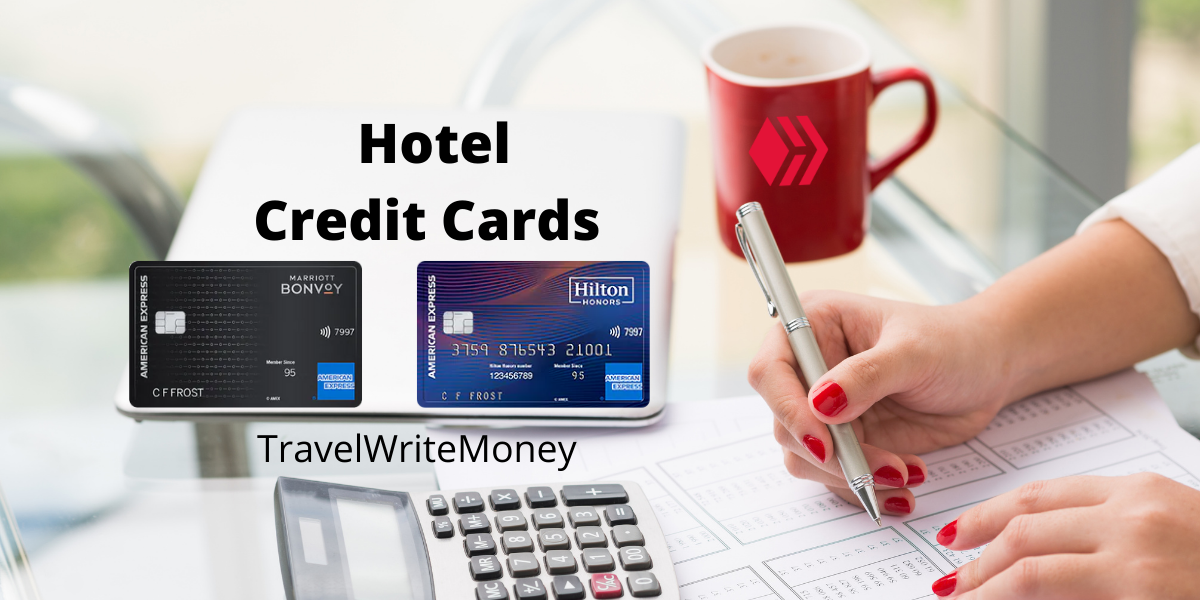 Here at TravelWriteMoney, we are undergoing a small experiment with hotel credit cards to maximize rewards. The experiment is very simple, which is to use the hotel credit card at the hotel restaurant to earn maximum rewards.
Card Inventory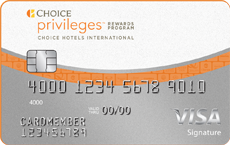 Starting with Choice Privileges, there is a local Cambria Hotel, which is a brand of hotels in the Choice Hotels chain. The Cambria has a restaurant and bar, which is not common for Choice Hotels. We currently have the Choice Privileges Visa by Barclays.
We also have the Hilton Honors Business Card by American Express. The local Hilton hotels that have restaurants are the Doubletree, Embassy Suites, and Home2.
You can determine which hotels have restaurants by looking at the amenities list for each individual hotel. They will often list the restaurant as a hotel amenity.
Potential Rewards
If this works out, we could earn double the reward points for dining than we would just from going to a restaurant. The Hilton Honors Business Card rewards 6 points per dollar spent on dining. However, it also rewards 12 points per dollar spent at Hilton properties. If things work as we expect, our visits will code as hotel spend rather than just dining. Last night, we visited the Doubletree to conduct the first test. Unfortunately, it takes about three business days for the transaction to settle and code to the correct category. If it doesn't work, it is possible that the bar is a separate business from the hotel. In that case, we would not frequent that bar. It's not a total loss. Even at 6 points per dollar spend, it is better than 3 points per dollar spend on other categories. Next, we will make the rounds to Embassy Suites and Home2 hotels.
The potential Choice Hotels Visa rewards from going to the Cambria Hotel bar are 5 points per dollar of spend at the hotel. All other spend is only 2 points per dollar. If we use it to dine at Cambria, then we can give this card a much higher purpose.
It is likely that we will need to add a Marriott credit card to our inventory to open up dining at their properties. This is partially because my work travel often places me in either Hilton or Marriott properties. So, my Hilton card won't earn maximum rewards from dining at Marriott. Thinking globally, Hilton and Marriott have a large footprint of hotels around the world.
Important Notes
Credit card issuers will cancel a card if you don't use it. This is why we use the Choice Privileges Visa to pay the water bill. The monthly bill keeps the card alive. Until now, we have not used it for much else. We do use it more when we go on family vacations. In smaller towns, we are more likely to find a Choice Hotel than a Hilton or Marriott. This is why we prefer to keep this account alive. The Hilton card is currently our everyday spending card, so there is no worry about it being canceled.
An alternative is to use the American Express Business Gold card to book hotels through the travel portal. That earns 4 AmEx points per dollar of spend, which are of higher value. And, we could potentially earn 4 points per dollar on dining at any restaurant.
American Express Membership Rewards points are generally of higher value than the hotel points. However, it's easier to rack up points using the hotel card due to double-dipping. You earn rewards from your stay. And you earn rewards from your hotel credit card. There will also be occasional promotions where you get bonus points. And, if you have hotel status, you get higher rewards rates. So, despite being lower value, hotel points are much faster to earn. In addition, spending points often gets you better value than cash. For example, Hilton offers a 5th night free benefit when booking with points.
Brand loyalty pays off in the points and miles game. If you concentrate your expenses on one brand of hotel and its credit card, you can easily earn status to boost your points earnings. Status gets you more points per stay and added perks. But, more importantly, other hotel chains will often offer to status match. Thus, they are willing to give the perks without the spending in order to attract your business.
All this is based on you spending your normal amount of money. You should not spend more just to get more points. This is boneheaded. The point is to get free hotel stays from what you already spend. Going back to our experiment, our dining is not extra dining. Mrs. TWM and I will often go out on a Friday or Saturday evening to have a couple drinks and catch up on what happened during our work week. This is not extra spending that we would not already do. Our goal is to get more for what we are already spending.
We'll post an update with our results once we have made the rounds to the respective hotel bars and restaurants. Then, we'll have to run the experiment again at Marriott properties once we acquire a Marriott credit card later this year. That will be the extent of our hotel dining. We don't frequent any other hotel brands enough to make this worth the effort. Hyatt, for example, is a great brand of hotel. However, we don't stay at Hyatts. We don't stay at Wyndham hotels. Therefore, it's not worthwhile to dilute our spending for points we are unlikely to use.
---
---