It's Tough To Make a Buck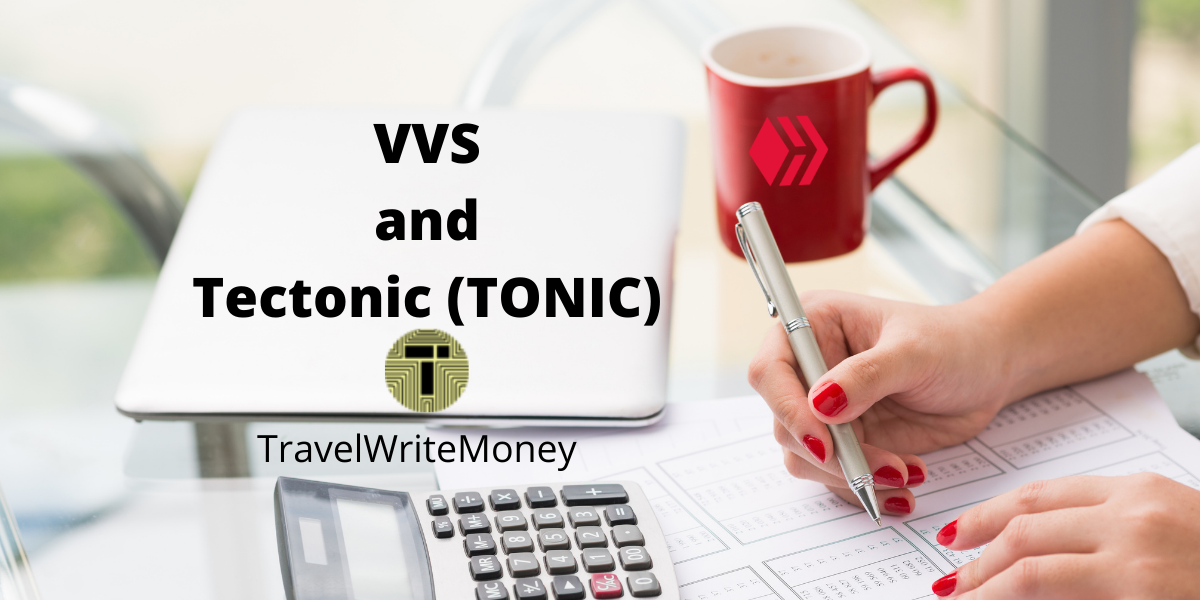 Years back I had some friends, a couple, who were mentoring me in making money. They had successful businesses and were skilled in hustling. We would often joke, "it's hard to make a buck these days". This post is going to be a little bit about DeFi and a little about leverage. For non-Americans who may not have heard the expression, a buck is a dollar.
The Catalyst
I was watching a video about DeFi by TechLead on YouTube the other day. I can't find the video. One thing he mentions is that most of the crypto billionaires own exchanges. They aren't traders. Then, TechLead also points out that at casinos, some players win. But, overall, the casino always wins the majority of the money. Hmmm. I also realize that Crypto.com is able to pay out 1, 2, 3, 5, and 8 percent cash back on their debit cards despite having to buy CRO from the market to pay the rewards. They can do this because they make plenty of money on their exchange. Offering these perks allows them to maintain high liquidity through staking. So, I might get lucky with trading. But, it's a gamble.
Generally, I'm a hodler. This is no surprise to a Hiver as we are incentivized to hodl. I'm not one to trade, if I can avoid it. But, this insight makes me less willing to trade.
In any case, I stumbled into TechLead's video because I have been looking into leverage. I am on a debt-elimination binge, lately. This is why I have been posting less.
Debt
To start off, I have been learning and learning and learning about velocity banking. This is a way of using revolving debt to help pay off amortized debt faster and with lower interest cost. And, to top it off, you have better cash flow while you're doing it. I have been using it to pay off some long-term debts that have been weighing me down. Hopefully, by year end, I will have made significant progress and liberated a good amount of cash flow.
Well, this led me to research leverage. After all, the real estate game makes people wealthy through the use of leverage. You can put a few thousand down and borrow the rest to buy a house that will generate income. On top of that, somebody else is paying off the loan. I'm thinking about either real estate or mortgage notes as future investments.
Surely, there must be a way to use leverage in crypto, right? Of course. There is leverage and arbitrage. For example, you can borrow stablecoin on Tectonic for under 4% interest, at the moment, and deposit into Crypto.com Earn for 10% or more.
So, I have been searching for leverage ideas on where to put money that I borrow from Tectonic.
Just to be clear, that casino realization crystallized the concept that I need to multiply my wealth using leverage. Employers leverage your time and effort to make money. Banks leverage and arbitrage your deposits to make money. There are all kinds of examples of people borrowing money to make more money. And, the wealthy often do this despite having money to invest. Clearly, my conservative nature has been working against me.
TONIC
Tectonic Finance (TONIC) is a great AMM platform, so far. Although I think the coin is Shiba Inu insane. They will have 500 Trillion coins. I've been happy to earn TONIC rewards for depositing crypto into Tectonic, then cash it out periodically to buy more deposits or pay down debt.
Today, however, Tectonic listed TONIC as an option for depositing to use as collateral. This will lock up plenty of TONIC. I decided to borrow to buy some TONIC to deposit. They started out paying about 170% interest while deposits were low. The rate has been coming down to about 20% on the deposit, and 32% on the rewards. No doubt, as the amount of deposits go up, they'll bring the rewards down. However, I suspect that, like CRO, TONIC will have a consistently higher reward rate than WBTC, WETH, WUSDC, WUSDT, and WDAI. In any case, this has boosted my TONIC rewards, which they call Distribution APY.
TONIC also will be used as a governance token in future. And, TONIC will have some insurance component that should sink more deposits.
I don't have a ton of money in TONIC. But, I'm happy to leave what I bought with leverage alone for the long-term. Between the Supply APY and Distribution APY for TONIC, I should see increasing growth and cash flow over time. I may even add to the position from time to time.
Over all, I am looking at roughly $10 per day in earnings from Tectonic, based on the total of deposits and loans and my net APY.
What Else Can I Leverage?
My eyes then wandered over to VVS Finance. VVS has been around longer than Tectonic. I dabbled with it last year. But, I wasn't in a good financial position to stay invested. Currently, VVS has liquidity pools for VVS-USDT and VVS-USDC paying more than 170% APR.
I borrowed some more money from Tectonic to provide liquidity to those pools. I figure I'll be my own best customer. As I earn VVS, I'll be cashing it out to pay the USDC and USDT loans I used to fund them. Just to recap, I'm borrowing at 4% and earning at more than 170%. This is generating about $9 daily.
The realization about exchanges and casinos made me think that those platforms earn a piece of every transaction. They don't actually engage in trading or gambling themselves. So, providing liquidity puts me in a position to take a piece of every swap going through the exchange. Everybody is going to want to do something with their VVS earnings. All I need to do is deposit and step back to cash in on traders. Perhaps I'll fund other VVS LPs later.
HIVE, of course
One way of generating income has been to lease out Hive Power. Currently, my leases are generating about 1.3 HIVE per day. This is great when HIVE is above $1. Not so great when we were at $0.82 HIVE. This liquid HIVE gets converted to HBD where I'll be accumulating for interest income. Of course, there is also HBD earned from posting. For the most part, this is generating about $1 per day. In time this will increase.
Leverage Time
Which brings me to the thinking that I have only so much energy to go around. I wasn't interested in posting to HIVE because my focus has been on fitting together the pieces of how to best use my savings, credit, and time. While I could earn some HIVE by posting. I could potentially earn more by learning some tricks and tools.
Credit Card Leverage
Looping back to the velocity banking mentioned at the top, I am using a credit card to serve as my debt tool to pay down other debt. This is working well. But, I am now looking at cash advances. Most people would tell you that using cash advances from your credit card is a bad deal. I think there is some danger in using cash advances. However, used properly, they are a great tool. For this to work, you would need to carry that balance for a very short time. Otherwise, cash advances can be a heavy burden. Fortunately, fast paydown is built in to velocity banking.
Learning how to safely use credit card cash advances, I have discovered a new leverage tool that can help me achieve my goals. Suddenly, I am able to use my credit card to pay things that you traditionally cannot pay with a credit card. There are other tools, such as Plastiq.com that also help to that end. This will help me put an end to my student loans much sooner.
Mathematically, when weighing interest rates, it may make sense to pay student loans until I'm dead. However, the payments are adversely affecting my cash flow today. If you have been keeping up with macro economics, then you are aware that the velocity of money is important. Well, the student loans are reducing the amount of money that I can circulate through my own economy.
Making a Buck
Over all, the time spent educating myself in non-traditional finance is paving the way for wealth accumulation. It's all about making it easier for me to make a buck. At the same time, it also is about ensuring that I am more resilient towards adverse events. Too many times I have been threatened liquidation from margin calls because I had my money tied up in stakes that could not be cashed out. I've had to scramble for money to satisfy the margin call. As I learn about more options, they are far more rewarding and can be easily cashed out should a margin call pop up.
Of course, there are the life emergencies that require cash quickly. By paying down debt, I am freeing up credit that can help deal with those emergencies. I have enough experience with the bad side of debt. It's about time I learned the good side of debt.
In the long-term, my goal is to make $150 per day from my investments. That replaces my income from my job. I came to realize that my pension and social security will not come anywhere near covering my expenses without some major cutbacks. Even then, there is no guarantee that either of them will be solvent when I retire.
Do you know how to make a buck? What can you learn to help you?
Posted Using LeoFinance Beta
---
---