WBTC and WETH On Cronos
I am still figuring out DeFi on Cronos. As I am heavily invested in CRO, it makes sense to use DeFi on Cronos, which easily connects to the Crypto.org chain. So, I will likely divest of ETH and BTC. Instead, I will invest in WBTC and WETH for Cronos. These are wrapped Bitcoin and wrapped Ethereum.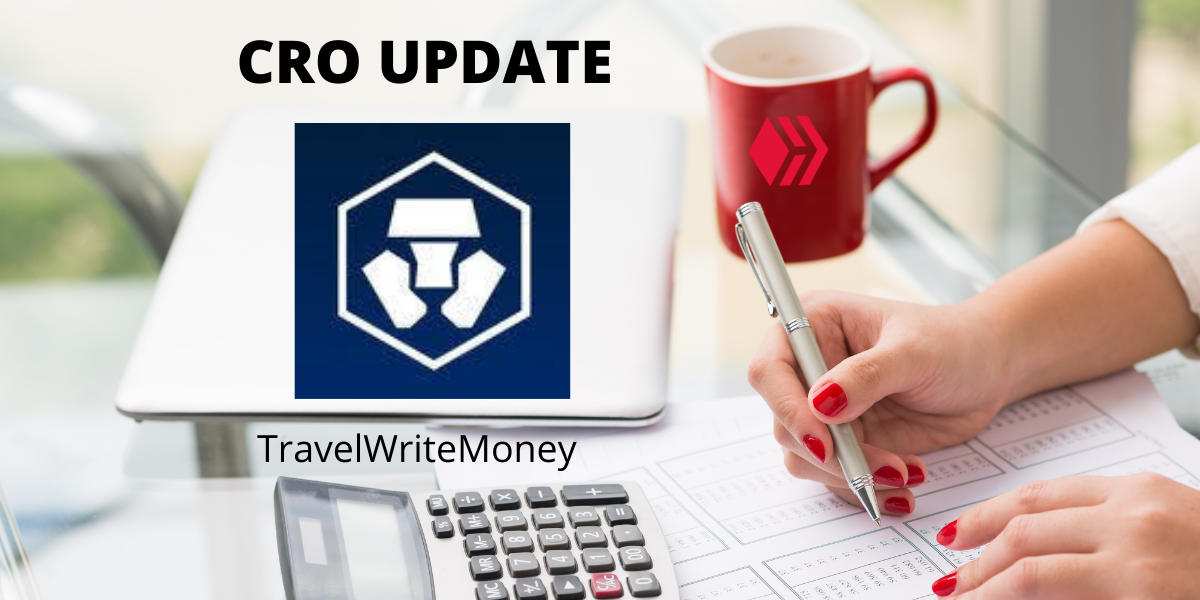 WBTC
I have largely sold off my Bitcoin to start over. I still have some tied up in a deposit earning interest. Once the term is over, I'm selling it to buy WBTC. The end goal is to continue to buy WBTC to fund my credit line on Tectonic.finance. The intent is to never sell. I would simply deposit. Let it grow. And let my credit grow.
On the Crypto.com app, you can't wrap BTC. You have to buy WBTC to send to your DeFi wallet.
WETH
Wrapped Ethereum doesn't work the same. There is no WETH listed for you to buy. And, there is no way in the Crypto.com app to send WETH to Cronos. The hack you need is to add your Cronos DeFi wallet address for ETH as a whitelist address. This is the preferable way. Otherwise, you'll pay ETH gas fees for the transfer. And, then you'll pay fees again to bridge the ETH to Cronos from your DeFi wallet. Of course, there's always that moment of terror when you send and hope that they haven't closed that loophole.
Similarly with WETH, I don't intend to have to sell. I may avoid buying ETH from the Crypto.com app in future. Instead, I may simply take a USDC loan from Tectonic to trade for WETH on VVS.finance. In this case I would buy USDC to shuttle between the Crypto.com app and my DeFi wallet. USDC does transfer natively to Cronos from the Crypto.com app.
The Goal
The ultimate goal is to have permanent positions in WBTC, WETH, and CRO on Tectonic. I'll keep accumulating and depositing to continue growing my credit.
Obviously, there is risk in having all my assets in a DeFi contract. To mitigate this, I will periodically withdraw USDC to deposit to Earn in the Crypto.com app, which pays out 12%. This is an arbitrage opportunity. But, it also removes and stabilizes large chunks of value from risk.
In addition, I may alternate between Earn and HBD savings. It makes sense to borrow USDC for transmogrification to HBD. I would not buy Hive directly. The transmogrification already is a tax headache. I'd have to convert USDC to an intermediate coin like LTC/Dash to convert to HBD. This way, taxes can be calculated as interest with very little, if any, capital gains.
Eventually, I could end up with pools of USDC and HBD that are providing 12% interest income, while costing about 4% in interest. If HBD bonds ever come around, then I could borrow to buy bonds. I could use the interest to pay back the loans. Rinse. Repeat. If you're a fan of Robert Kiyosaki, this would be good debt, to buy an asset that puts money in your pocket.
Ultimately, if Tectonic does get hacked, I'd have stable value on other platforms providing steady income. But, it all starts by building up my WBTC, WETH, and CRO for credit.
CRO Cherry On Top
The cherry on top for all of this is that I can continue to use my Crypto.com Visa card for purchases to earn cash back, paid in CRO. I am also earning CRO from staking for my Visa card. This means that I'll always have a supply of CRO to pay transaction fees to add WBTC, WETH, and CRO to Tectonic.
All of this works, for now. In future years, this may no longer be an option. But, we will adjust with circumstances.
Posted Using LeoFinance Beta
---
---