How to start online business from home as a survival strategy?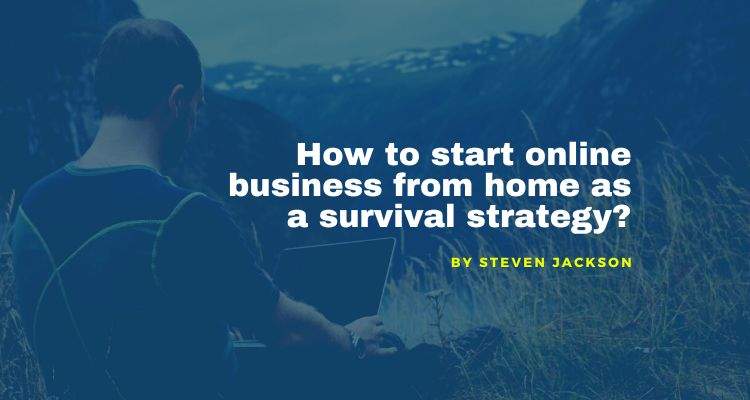 2020 was the charging point of the global economy, we were either unemployed or unable to pay our bills even while we were working, so could the solution be online business opportunities from home?
Our choices are becoming even more limited than ever before, but some of us did see it coming.
The big issue was many people did not really know what to do about it. For many the idea of having a survival strategy to help then get through some of the bad times was quite scary. If we admit that we need a survival strategy, we are also admitting that what we are not doing or achieving enough to survive.
Now believe me when I say that I am not trying to scare anyone into doing anything they do not already have in their minds. However, the amount of emails and messages I receive from people who really want to find a way out of this situation is shocking.
Since 2020 more and more people are asking for more information about work from home or starting a business. The main issue for most is that they have no skills or knowledge of how to do it correctly or successfully.
So, my first suggestion on how to start online business from home is to learn something about it. You could spend a lot of money from paying for services or advertising without gaining much from it apart from being frustrated. Secondly, you could lose lots of friends and even family members by pestering them to buy something you have to sell.
---
---